It's hard being a Leave voter in London
We get a visceral reaction, but we should still reach out to Remainers.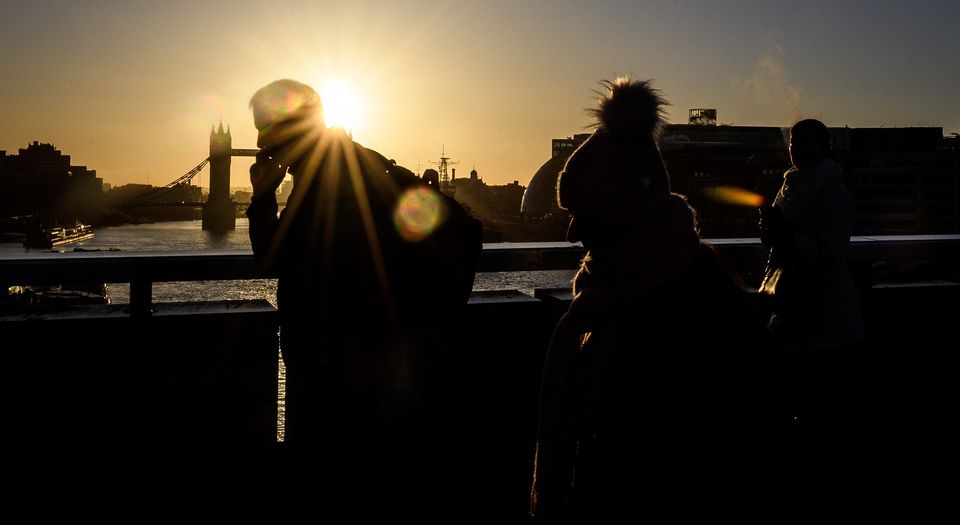 I never suspected, when I put my tick next to 'Leave' on my ballot, that the fallout from Leave's win would be so visceral. It is worrying that there has been so much antagonism towards Leave voters. Old ladies, MPs and Leave donors sent death threats; people reporting the break-up of relationships; people having trouble at work and getting abuse online. All simply for voting Leave. It is becoming a kind of intimidation, and it is bad for our democracy.
Ideological gulfs are appearing in our communities, including in London – people often think London is a 'Remain city', but they forget that 1.5million Londoners voted Leave. Things have got so bad that some people in a section of society that is often seen as being wholly Remain – artists – have started to 'come out' as Leave voters. Artists for Brexit, a new group for pro-Leave artists, was set up after some artists were refused work due to their vote to leave the EU. So much for artistic free expression.
In the group I founded, Leavers of London, I have heard of friendships and relationships breaking down after someone has been revealed as a Leaver, and even freelance workers who voted Leave being denied work. A teacher told me she had papers thrown at her and was told to eat her lunch in the IT room – because she's a Leaver. These may seem like fairly small episodes, but they add up to a negative social atmosphere in which open and diverse debate, so key to democracy, becomes more difficult. Many Remainers clearly have fears, and they sometimes take them out on Leave voters. What can we do about this?
This month, we saw some light among the political clouds. In a heartening speech, foreign secretary Boris Johnson acknowledged these new social and personal divisions and called on Leavers to reach out to Remainers. 'If we are to carry this project through to national success – as we must – then we must also reach out to those who still have anxieties. I want to try today to anatomise at least some of those fears and to show to the best of my ability that these fears can be allayed, and that the very opposite is usually true: that Brexit can be grounds for much more hope than fear.'
London politicians have called for social unification, too. Last week, Gareth Bacon, assembly member leader of the Greater London Authority Conservatives, called for a greater effort from London politicians to mend the divide between Remainers and Leavers in the city: 'With that in mind, I ask Sadiq Khan, not as a Leave voter, but as a fellow Londoner and colleague, whether he will outwardly condemn the maltreatment of either side of the debate and seek to be a unifying figure that all Londoners can look to?'
This is exciting: Leavers are taking responsibility and trying to lead us into a positive, understanding future. From politicians to everyday people, there seems to be a growing appetite to address the social divisions within London and beyond, as a means of maintaining civilised public discussion and the ideal of democracy itself.
My advice to Leave voters would be: do not feel tempted to gloat; do not be coaxed into anger and in the process confirm the negative narrative that has been written about our side in this discussion. For those of you who voted Leave and have set up partisan groups to defend the vote and stand up for Leavers, that is great, but make sure you leave the door open for our Remain friends to come on board or simply discuss issues with us.
I will do my part, and seek to include Remain voters in Leavers of London. Then, once a clean Brexit has happened, and we have set sail for a new world of possibilities, I see no reason why Leavers and Remainers shouldn't stand side by side to obtain from the government the best politics and policies as we move ahead. If Leavers believe, as most of us do, that enacting Brexit offers the chance for a new, more open politics, then let's start making that a reality now.
Lucy Harris is founder of Leavers of London. @LondonLeavers
To enquire about republishing spiked's content, a right to reply or to request a correction, please contact the managing editor, Viv Regan.