Why the ISIS Brits should not be tried in Britain
They no longer deserve the rights that come with citizenship.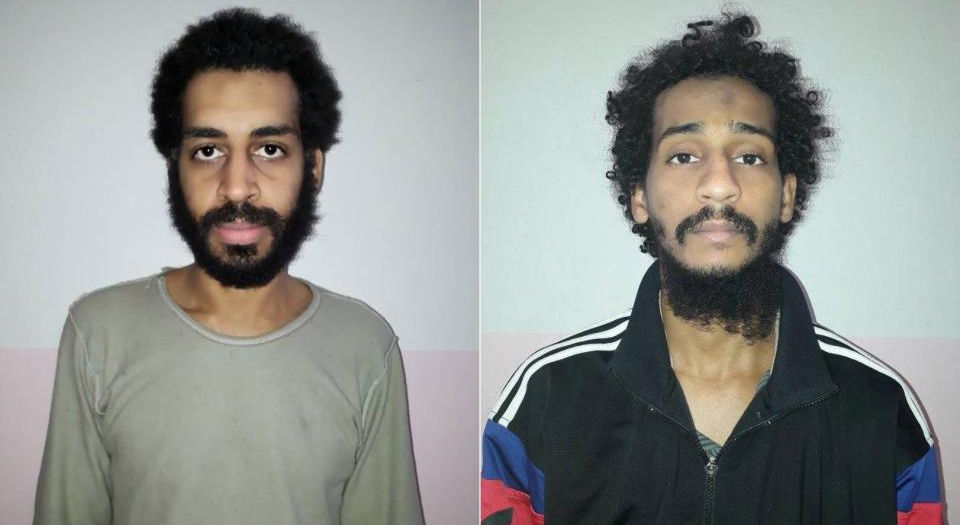 We still seem unsure about what to do with our enemies. Last week, heated debate raged about how to deal with the 'ISIS Beatles' Alexanda Kotey and El Shafee Elsheikh, two ex-British citizens who became infamous for beheading Western civilians in Syria on behalf of ISIS. The two men were captured by the US-backed Syrian Democratic Forces a few weeks ago.
Ever since their capture, Western governments have been struggling to work out what to do with them. The UK defence secretary Gavin Williamson says the pair should not be returned to Britain for trial here. US defence secretary James Mattis says they will not be imprisoned in Guantanamo Bay. This week, UK home secretary Amber Rudd said she was 'absolutely committed to making sure that they will face trial' but would not be drawn on where.
Due process is a vital principle of Western law. It has been relentlessly attacked in recent years, with everything from the presumption of innocence to the right to trial by jury being gradually undermined by successive governments. But the idea that we should try these men, or anyone else fighting for ISIS, in a British court is not a victory for due process. In fact, it would be an aberration of due process. The idea that these men should be tried in one of our courts as if they committed an ordinary crime further undermines the principles of due process.
To understand this, think about the term 'due process'. An important component of it is the idea of what is due to an individual. The right of due process has always been dependent on a person's status as a citizen. It has its origins in Magna Carta, the document of 1215 which set out what rights citizens, as then constituted, could assert against those in power. It included the provision that no freeman would be deprived of certain rights except 'by the judgement of his peers and by the law of the land'.
This bringing together of judgement by one's peers – meaning by one's fellow citizens – and the reference to the law of the land shows that due process was determined by one's place within a community. Of course, we would not say that an immigrant in a country, or a refugee, was not entitled to due process; but the process that is due to them is dependent on their status in the nation.
There is no law setting out what we should do with people like the 'ISIS Beatles'. There is no precedent. Relying on due process to decide what to do is mad, precisely because there is no due process in this circumstance. We owe these men nothing, especially not a criminal trial. Their actions took place in the context of war. They left their communities and declared war on the country that raised them. Actions that take place in a warzone are not 'crimes' that can be judged in the same way as actions that take place in peacetime among citizens. To pretend they are demonstrates moral confusion and disregard for the content of the idea of citizenship.
We should be thinking about what is the morally right thing to do with these men. What is right or wrong will depend on whether there is evidence against them, all of which should be considered. But all options should remain on the table. Frankly, if we are certain these men are the 'ISIS Beatles', then in my view it would be quite moral to take them outside and shoot them. You may disagree. But this is a moral debate, not a legal one. To rely on due process to answer these complex moral questions demonstrates a reduction of 'due process' to blind legalism. This is not good for our sense of morality, or for our notions of justice.
Luke Gittos is law editor at spiked and author of Why Rape Culture is a Dangerous Myth: From Steubenville to Ched Evans. (Buy this book from Amazon(UK).)
To enquire about republishing spiked's content, a right to reply or to request a correction, please contact the managing editor, Viv Regan.