Lady Bird: a grown-up coming-of-age story
The real stars of Greta Gerwig's teen film are the parents.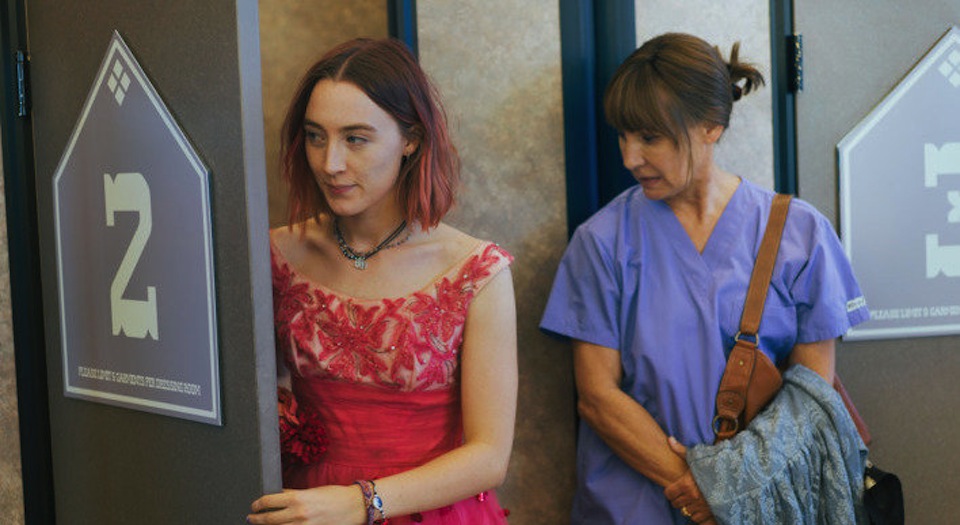 Lady Bird is a delightful coming-of-age drama, mapping the highs and lows of the titular character's last year of high school. It's being marketed as the directorial debut of actor turned writer/director Greta Gerwig, which is not technically true since she previously co-directed a feature-length called Nights and Weekends, a go-nowhere mumblecore film that grossed a mighty $5,430 at the box office. Gerwig, however, has matured since then and in Lady Bird she has created a film that is far more humane and entertaining.
While Lady Bird's portrayal of a female high-school senior is being hyped as progressive and new, this tends to ignore similar Noughties high-school movies such as Juno and even Mean Girls, both of which were written by women. Like those films, Lady Bird plays to great comic effect on the difference between how teens talk normally and how they talk when they're trying to be cool. It also has the archetypal high-school tropes like the overweight friend and the dalliance with the more popular clique. Lady Bird is set in 2002, when Gerwig herself was a teenager.
But it is also far superior to its antecedents, as it enriches the inevitable high-school rites of passage with far more nuance and detail. Rather than occupying the fantasy world of most teen movies, it achieves the universal via the culturally specific. It is set in Sacramento, California, the archetypal hometown which the titular character longs to escape from. There's also great bits about being at a Catholic high school: the snacking on communion wafers and being told to leave room 'for the holy spirit' between you and your slow-dance partner.
Lady Bird herself is a far more interesting character than, say, Juno was, whose various 'quirks' were just obnoxious. Gerwig's writing is bolstered by a commanding performance from Saoirse Ronan, the prodigious Irish actress perhaps best remembered for her terrific supporting role in Atonement. The character's arc is propelled by teenage self-discovery and a quest for identity, exemplified by her insistence on being called 'Lady Bird', rather than her birth name, Christine. She's not defined by some inane romance or popularity quest; she's a self-determined character who we grow to admire as she grows from her mistakes.
What really marks out this film is its portrayal of parents, usually the most underwritten and two-dimensional characters in any teen movie. Lady Bird is in constant conflict with her anxious mother, superbly played by Laurie Metcalf. She is the disciplinarian parent, while Lady Bird's depressed father avoids conflict and eventually loses his job (Pulitzer Prize-winning playwright/actor Tracy Letts gives a marvellously understated performance). Gerwig juxtaposes their angst with Lady Bird's naive aspirations.
While high-school movies usually feature comfortably off protagonists, Lady Bird's family is blighted by financial difficulties; she aspires to live in the nicer part of town, and gets closer to students far more privileged than she is. The family agonises over every minor purchase, Lady Bird spends her summer working multiple jobs. Her parents carry with them a sense of shame but also pride.
Its investment in its older characters gives Lady Bird a far more cross-generational appeal than your typical teen movie. This film may not have reinvented the high-school coming-of-age genre, but Gerwig's observational skill and lightness of touch has immeasurably improved it.
Christian Butler is a spiked columnist. Follow him on Twitter: @CPAButler.
Watch the trailer for Lady Bird:
To enquire about republishing spiked's content, a right to reply or to request a correction, please contact the managing editor, Viv Regan.