The search for the German Weinstein
The #MeToo campaign has generated an insatiable demand for folk devils.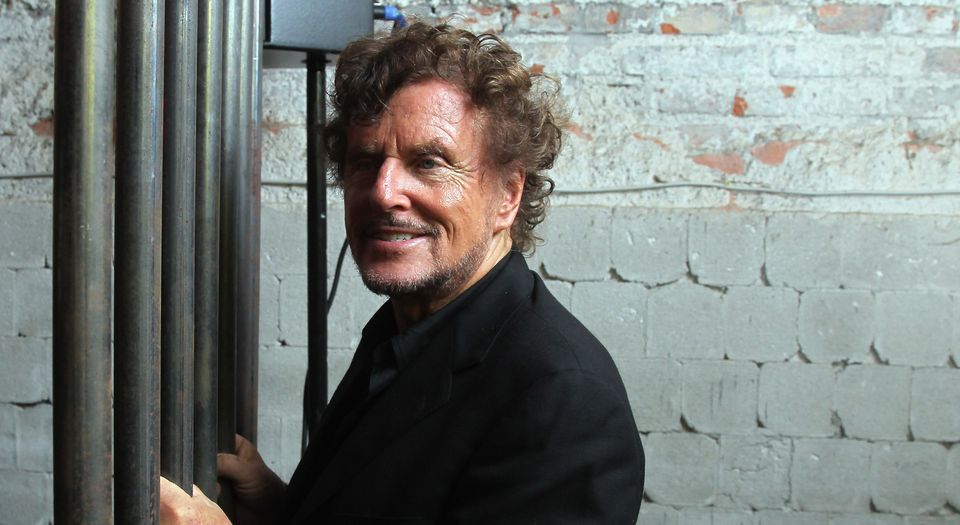 Following allegations against Dieter Wedel, a much celebrated TV and film director, it seems #MeToo has finally gained a foothold in Germany.
It started in January when ZEITmagazin, a Die Zeit supplement, published an article in which two actresses made allegations against Wedel. Patricia Thielemann accused Wedel of sexually assaulting her in 1991, and Jany Tempel accused him of raping her in 1996. 'Wedel may be the German Harvey Weinstein', many newspapers quickly concluded.
The parallels with the Weinstein case are indeed striking: like Weinstein, Wedel is said to have auditioned young women in his hotel room, wearing just a dressing gown; and like Weinstein, the initial claims were followed by a cascade of further allegations. These included reports that he verbally humiliated actresses during shootings and made sexual advances towards them. One actress is even reported to have had a miscarriage as a result of Wedel's treatment of her during one production. Most striking of all the Weinstein parallels is that just as Weinstein's behaviour was apparently an open secret in Hollywood, so Wedel's alleged behaviour was, too. People knew, but did nothing about it. A culture of silence, and therefore abuse, is now said to have prevailed.
Wedel, for his part, has denied the allegations. He has also since had a heart attack.
The German middle class, usually so snobbishly keen to distance itself from the vulgarity of American culture, is all too ready, it seems, to embrace the ways of America when it comes to the crusade against sexual abuse. The simple claim that 'powerful men will be powerful men' is being treated as a universal truism: 'In these cases, power and sex are indistinguishable from each other because, when viewed as a whole, we are dealing with an enormous demonstration of the potency of men who are apparently always ready', writes journalist Verena Lueken in the FAZ newspaper.
Lueken is not alone in her views. 'Sexual harassment, offences and assaults are not uncommon in the film industry', is the verdict of the Süddeutsche Zeitung; 'it was only a question of time until the first German film star would stand accused of such misdemeanours', another magazine claims. Given the coverage of the Wedel allegations, one could be forgiven for thinking that sexual harassment is as common a behaviour among film directors as showering.
There have been a few dissenters. On a talkshow discussing the Wedel case, jurist Monika Frommel warned that Wedel was being pilloried in public without his guilt having been established in any way. Such legal principles as the presumption of innocence have not stopped others from weighing in against him. Malu Dreyer, minister‐president of Rhineland-Palatinate, who only months ago praised Wedel on the occasion of his 75th birthday, demanded a public inquiry into Wedel's behaviour. This despite one of Germany's main public-service TV stations concluding, following an investigation, that it could find no evidence of Wedel's allegedly abusive behaviour. As many #MeToo supporters have been quick to point out, this doesn't mean Wedel is innocent or that his accusers are lying. But the speed with which accusations have come to be presented as facts is still troubling.
It is clear that #MeToo drove this search for a German Weinstein. Only a few weeks prior to the initial allegations, one commentator asked: '#MeToo remains a nameless debate in Germany – why is that?' She said that while the list of those accused in the US was becoming longer each day, no names had yet been made public in Germany, before warning that the momentum behind #MeToo in Germany was in danger of dying down. This demand for a German Weinstein, for a personification of evil, is frightening.
The case of Wedel shows how a campaign such as #MeToo needs its symbols of evil to keep going. Now that Wedel has become this symbol for Germany, we can see how his case is being used to prove the existence of a so-called culture of abuse. We have seen again how #MeToo campaigners have used the serious allegation of rape levelled against Wedel to lend a moral gravity to all sorts of more trivial complaints about male behaviour in general. On one talkshow, a pundit was outraged that she had once been described as a desirable woman, while another, Social Democratic politician Katharina Barley, moaned about the image of women in James Bond movies.
Has Wedel become a caricatured version of that old Hegel-Marx adage that history repeats itself, first time in tragedy and second time as farce? Is Wedel really another Weinstein? He is now being prosecuted for the rape he allegedly committed in 1996. If he is found guilty, he should be punished. But what else do we learn from the case of Wedel? That debates about sexism can all too easily turn into moral hysteria, and that serious crimes should not be the bases of society-wide crusades.
Sabine Beppler-Spahl is head of the board of the liberal thinktank Freiblickinstitut e.V., which has published the Freedom Manifesto. She is also the organiser of the Berlin Salon.
To enquire about republishing spiked's content, a right to reply or to request a correction, please contact the managing editor, Viv Regan.