The forgotten victims of #MeToo
Three people are dead as a result of this hysteria. Can we talk about them?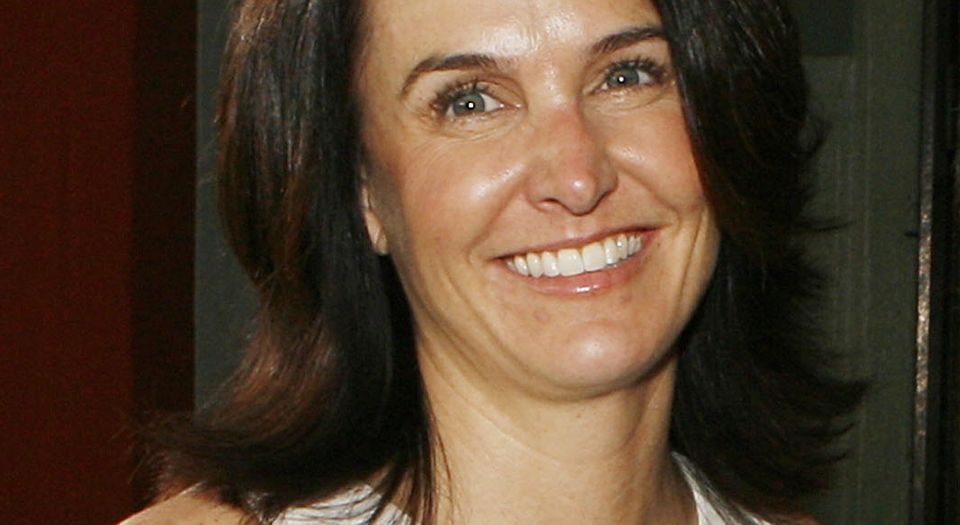 Something happened at the BAFTAs on Sunday evening which, even by the standards of this diamond-drenched orgy of self-congratulation, was pretty awful. It was during the In Memoriam section. The audience was packed with puffed-up celebrities in eye-wateringly expensive black gowns to signal solidarity with the allegedly oppressed women of Hollywood. Some had come with 'ordinary' activists as their guests, the new must-have in the celebrity world. Every nominee clutched a scribbled speech that contained the now mandatory nod to #MeToo and what a wonderful and liberating movement it has been.
And then, in the look-back at film people who have died over the past year, a photo of Jill Messick flashed up. Messick committed suicide two weeks ago. And according to her family her mental turmoil was partly a product of her having been named and shamed as part of #MeToo. She had been named by Rose McGowan and others as someone who didn't care that Harvey Weinstein was allegedly raping and abusing actresses. These 'mistruths' pushed an already depressed Messick over the edge, her family says.
And there we had it, possibly the most grotesque spectacle in the world of celebrity in recent years: wealthy, successful actresses bigging up #MeToo while the haunted image of a woman killed by the excesses of #MeToo appeared on the screens before them. #MeToo is moving into its Caligulan stage.
Messick was an executive producer. Her productions included Frida and Mean Girls. She worked for Weinstein's Miramax between 1997 and 2003 and was manager for Rose McGowan in the late 1990s. It was during this time that McGowan alleges she was raped by Weinstein. McGowan is one of the key figures in the #MeToo movement. She has effectively built a second career on having allegedly been a victim of Weinstein's. From her book Brave to her cultivation of an Instagram movement called 'ROSEARMY' to her meltdown in a New York Barnes & Noble during which she yelled 'I am doing this for the world and you should be fucking grateful!', McGowan's narcissistic performances capture the extent to which #MeToo has become bound up with self-promotion, a means for influential women to gain even greater influence via the politics of victimhood. And other women, like Messick, can easily become 'collateral damage' in this new powerful cult of the victim.
That is the phrase Messick's family used in the stinging statement they released after she killed herself on 7 February. They said she had become 'collateral damage' in an 'already horrific story'. They criticised both Weinstein and McGowan. They criticised Weinstein for making public emails that Messick had written to him about the McGowan incident. Messick said McGowan never referred to her encounter with Weinstein as rape. In releasing her comments without her permission, as part of his 'desperate attempt to vindicate himself', Weinstein propelled Messick into the headlines and that was 'devastating for her', her family said.
But it is the family's comments on McGowan and the media more broadly that are most revealing – and important. They accuse McGowan of making 'slanderous statements' about Messick. They say McGowan and others around #MeToo have created a 'feeding frenzy' in which people's reputations can easily be 'sullied' by hearsay. And one of those reputations was Messick's. The family say McGowan 'never once used the word rape in [her] conversation' with Messick about her encounter with Weinstein; instead, they say, based on Messick's knowledge of the incident, McGowan 'made the decision to remove her clothes and get in the hot tub with [Weinstein]', a decision she 'immediately regretted'. Is it possible that the most famous alleged rape of the #MeToo moment was in fact an incident of regretted sex? Perhaps this is why Messick found herself so vilified in recent months – because she remembered that incident in the late 1990s in a different way to how McGowan and the #MeToo movement have now institutionalised it as symbolic of Hollywood's male sexual tyranny.
Messick's family then said some things about the media which anyone who cares about the presumption of innocence, and about basic, measured, fact-driven public discussion, should pay very close attention to. They said Messick was 'victimised by our new culture of unlimited information sharing and a willingness to accept statement as fact'. 'While journalists serve an important role in exposing predatory behaviour', they said, 'we are seeing irresponsible choices and an addiction to sensationalism which leads to inconsistent storytelling'. They implore people to remember that 'the media is a fearsome tool' and we mustn't allow it to be 'used indiscriminately' to 'create further victims'.
This taps into something that the facilitators of the #MeToo moment should seriously consider: that the 'feeding frenzy' they have created, the climate of destruction by finger-pointing, this situation in which a person's reputation can be laid to waste by mere accusation, is causing immense suffering to individuals and great harm to civilised principles such as innocent until proven guilty. Careers have been ended, reputations destroyed, livelihoods crushed, all by mere claims, often made on social media, sometimes anonymously. In the words of actor Jeremy Piven – who stands accused of sexual misconduct – 'allegations are being printed as facts' and 'lives are being put in jeopardy without a hearing, due process or evidence'.
Lives really are being put in jeopardy by what is increasingly a rash, unjust witch-hunt. Alongside Messick, there is Carl Sargeant, the Welsh Labour MP who killed himself in November after he was suspended from his political posts when some people made allegations of sexual misconduct against him – allegations he wasn't even given information about. His family, like Messick's, say he was denied 'common courtesy, decency [and] natural justice'. Also in November it was reported that another Labour Party activist, a man in his mid-30s, killed himself after he was accused of making lewd, Photoshopped images of women. Suicide is always a profoundly complex event, and all three of these people will no doubt have been suffering from deep and difficult emotional states. But are we going to listen to their families, and accept that the #MeToo 'feeding frenzy', the denial of 'decency and natural justice', contributed to their desperate, dark state of mind?
These are the forgotten victims of #MeToo. This is what happens when you unleash a witch-hunt, when you create a climate in which individuals can be destroyed by accusation: you destroy people's lives. #MeToo has to stop. It is now a wholly destructive force. Yet its leaders, terrifyingly, want to take it even further into the darkness of guilt-by-accusation. 'I would challenge the media to stop using the word "alleged"', says McGowan. She wants every accusation to be instantly, uncritically believed. This is a recipe for the destruction of civilised life. And of actual life, as we have seen with the tragedy of Jill Messick. But then, maybe women like her don't matter. Maybe their suffering is a small price to pay for Ms McGowan's new role as self-styled ambassador for victims everywhere.
Brendan O'Neill is editor of spiked. Follow him on Instagram: @burntoakboy
To enquire about republishing spiked's content, a right to reply or to request a correction, please contact the managing editor, Viv Regan.