Artists for Brexit
A new group says the arts should embrace this revolutionary moment.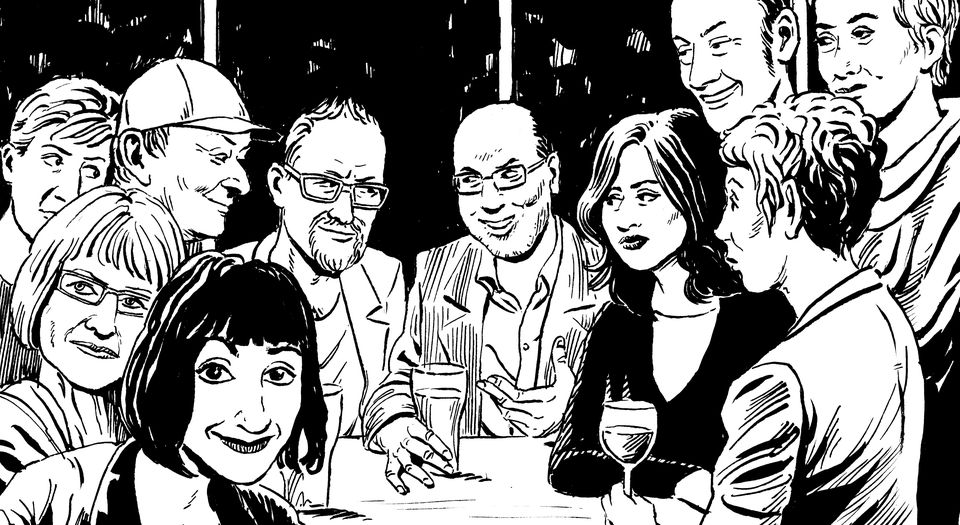 Britain's vote to leave the EU was a monumental act of rebellion against the status quo and the elites who manage it. 23 June 2016 will surely go down as a defining moment not just of British history, but European history, too
One would think that artists, who throughout history have questioned authority and took elitist, faceless leaders to task, would rejoice and celebrate this great moment. Instead, the vast majority have chosen to defend the smokescreen politics of the European Union.
Before the vote, the Creative Industries Federation, a UK arts membership body of about 1,000 organisations, polled its members to find out what they thought. The results delivered a stark message. A mighty 96 per cent of the 200 respondents supported Remain, and only four per cent supported Leave. The reasons given against Brexit included ease of trade, access to EU funds, and freedom of movement across the European Economic Area.
Many prominent visual artists also supported the Britain Stronger in Europe campaign. Anthony Gormley, Damien Hirst, Bob and Roberta Smith, Wolfgang Tillmans, Anish Kapoor, Tacita Dean and Eva Rothschild were among the 14 artists who sided with David Cameron and designed limited-edition, pro-Remain artworks to propagate a message that the EU, in the words of Bob and Roberta Smith, 'is an agent in creating peace and stability, benefits business and builds the economic base for prosperity'.
Apparently, these artists were tone deaf to the majority of the European working classes whose communities are not benefitting from this globalised club. For all these artists' talk of being connected to Europe, they blindly disregarded the unrest and misery experienced by southern European nations such as Greece, whose citizens face crippling unemployment, severe cuts, and eye-watering taxes due to EU meddling. The cultural elite that campaigned for Remain also had nothing to say about EU deals made with impoverished African states such as Libya and Morocco that have consigned many thousands to death, rape and torture, according to a 2017 report by Amnesty International.
It is against this backdrop that a diverse group of artists, arts workers, writers, cultural thinkers and others involved in the creative industries got together in a Wetherspoons pub in Camden (depicted above) to come up with an alternative to the elitist bubble that the majority of artists operate within. We talked about the importance of democracy and reimagining Britain, the restrictions on free movement for non-EU artists, and the deep disengagement of artists from the British working class. This was the birth of our new movement, Artists for Brexit.
Artists for Brexit is currently an informal grassroots network growing in numbers and visibility, expressing solidarity with artists across all forms who have felt isolated, intimidated and silenced by educational and cultural institutions, and shouted down on social media, all because they sided with the democratic majority by choosing to vote Leave. These are people who have dared to put their head above the parapet, defending democracy and sovereignty.
We are non-partisan and welcome cultural workers and artists from all political leanings, as well as Remain voters who now wish to see the democratic will of the majority upheld. For too long, the only voices heard in the arts have been those who wish to revoke Article 50, call for a second referendum and cast doom and gloom on the British people for daring not to submit to the technocratic politics and governance of the EU.
Artists for Brexit will also encourage artists to create work inspired by this profound historical moment. 'As artists we have a moral responsibility to address the confusion and anger caused by the referendum result. And also, humanity needs cheering up and re-inspiring', says artist and illustrator Jan Bowman, one of the co-founders.
In the past, artists and writers seized the moment in times of revolution and social upheaval – whether it was during the Russian and French revolutions, the battle for American independence, or the postwar anti-colonial movements in Africa and Asia. So why not Brexit, one of the most peaceful of revolutions? Artists can get under the skin of the thoughts, the relationships, the politics of our times, and look to the future with complexity and optimism.
Manick Govinda is an arts professional, convenor of the Manifesto Club's Visiting Artists Campaign and a co-founder of Artists for Brexit. He writes in an individual, personal capacity. Follow him on Twitter: @manick62
Follow Artists for Brexit on Twitter: @artists4brexit
Illustration by: Michael Lightfoot.
To enquire about republishing spiked's content, a right to reply or to request a correction, please contact the managing editor, Viv Regan.