Labour needs to drop identity politics
This divisive worldview is electoral hemlock.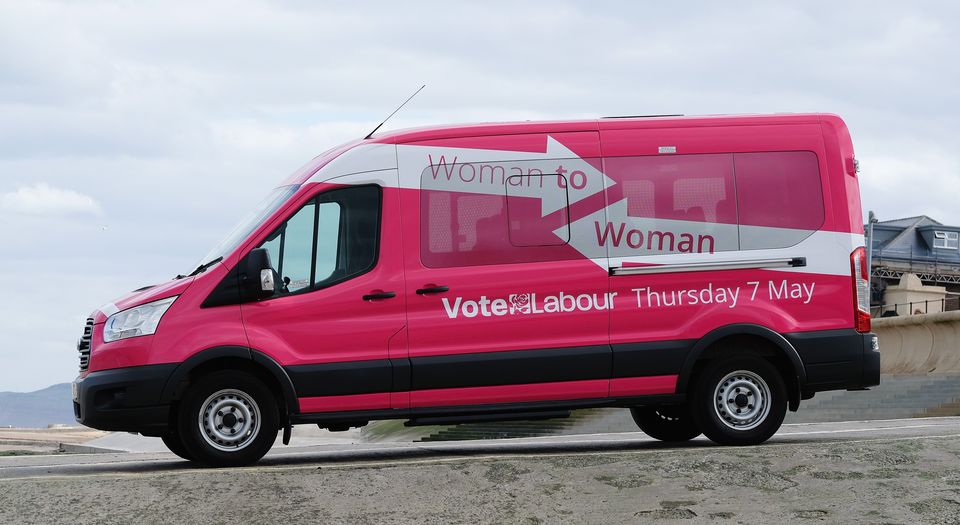 When will Labour learn? Not content with charging white party members £10 more than ethnic minorities to hear Jeremy Corbyn speak at a recent event in Loughborough, the forthcoming Young Labour equalities conference will exclude anyone who does not identify as either BAME (black, Asian and minority ethnic), disabled, LGBT or female. 'In theory, the only people "excluded" are the most over-represented in politics', claim the organisers: 'anyone who is straight, white, male and able-bodied. Luckily for them, they are not oppressed in politics. They do not need to attend a conference about liberation and under-representation. We do not believe this to be a controversial statement.'
Once again, activists are busy undertaking their opponents' work for them, promoting a view of humanity guaranteed to generate resentment. Already various right-wing commentators have seized on this needlessly divisive exercise and exploited it for political capital. Of course the organisers are entitled to exclude whomever they wish, and you'd be hard pushed to find anyone who feels genuinely aggrieved that they are unable to attend. But Young Labour's pointless gesture only proves that it is in desperate need of a competent strategist. We all saw what happened when Hillary Clinton pursued a campaign that continually and explicitly targeted voters on the basis of their gender, ethnicity and sexuality. Surely it's about time to admit that identity politics is electoral hemlock.
Young Labour is the youth wing of the party, set up in 1993 to serve the interests of members aged 14 to 26. Last October the group referred to Donald Trump as a 'fascist'. While it is no surprise that young activists might be prone to hyperbole, it is perhaps just as well that they are not dictating official Labour policy.
But it would be wrong to dismiss Young Labour's identitarian stance so readily, as it reflects a burgeoning tendency within the ranks of the Parliamentary Labour Party itself, one that its leaders would do well to stamp out. There was the cringe-making spectacle of Harriet Harman trundling around the country in the run-up to the 2015 election in her 'pink battle van' in the hope of enticing female voters; for women, as we all know, are generally more interested in pretty colours than political ideas. Then in May last year, Jeremy Corbyn tweeted the following: 'Only Labour can be trusted to unlock the talent of black, Asian and minority ethnic people.' It pains me to consider all that Ella Fitzgerald might have achieved if only Corbyn had been around to 'unlock' her full potential.
Patronising tweets aside, a Labour Party that fails to connect with its traditional working-class base is unlikely to find itself in power again. Latest figures put the median pre-tax income in the UK at roughly £22,400 per annum, and a fifth of workers earn salaries that fall below the living wage. Those who are struggling to sustain themselves financially tend not to be concerned with intersectional matrices of oppression. Identity politics, in its present form, is an irredeemably middle-class game. Whatever else you might say about the plummy voiced activists who recently barged into a Winston Churchill themed café in north London to protest against 'colonialism', it's clear that they have a lot of time on their hands.
As Mark Lilla has argued, an overemphasis on diversity has created 'a generation of liberals and progressives narcissistically unaware of conditions outside their self-defined groups'. No civilised individual would suggest that racism, homophobia and sexism should not be tackled, but more often than not disciples of intersectionality are blind to everything but their own grievances. The realities of economic inequality are rarely addressed, because such considerations would threaten the dogmatic assumption that all straight white men are inherently 'privileged'. If Young Labour was truly motivated by a desire for equality, its priority would be to elect a representative for working-class members.
There is no reason why concerns about class cannot dovetail with those relating to other minority groups. Too often, however, the former suffers at the expense of the latter. For the predominately middle-class activists of Young Labour, there is no vested interest in advancing the cause of the working classes. Identity politics, on the other hand, enables its proponents to appear honourable without threatening an economic system that works to their advantage. In addition, the identitarian worldview is one that, paradoxically, finds empowerment through victimhood, which explains why its adherents are inclined to perceive intolerance where it does not exist. This is a cult that creates its own monsters and then congratulates itself for fending them off.
Any ideology that seeks to interpret society solely through nebulous 'structures of oppression' is inherently myopic, as evinced by the conference organisers' defensive position. 'Labour is the only party committed to making parliament more than just a debating club for old white men', they write. 'It's time parliament looked more like our streets.' This kind of misrepresentation of our democratic institutions, wilful or otherwise, is only possible through the lens of identity politics. Like the racist identitarians of the far right, these are people who are apparently incapable of seeing beyond skin colour.
On Valentine's Day, YouTube posted a short poem on Twitter: 'Roses are red / Violets are blue / Subscribe to black creators.' That such a condescending attitude towards black creatives is deemed to be in any way progressive, or that an individual's race is now routinely valued over his or her actions and ideas, is the sad but inevitable outcome of contemporary identity politics. That elements of the Labour Party should be falling into these absolutist ideological traps should concern anyone who cares about the future of the British left.
To enquire about republishing spiked's content, a right to reply or to request a correction, please contact the managing editor, Viv Regan.