Peter Rabbit falls to the outrage mob
The zealotry of today's censors knows no bounds.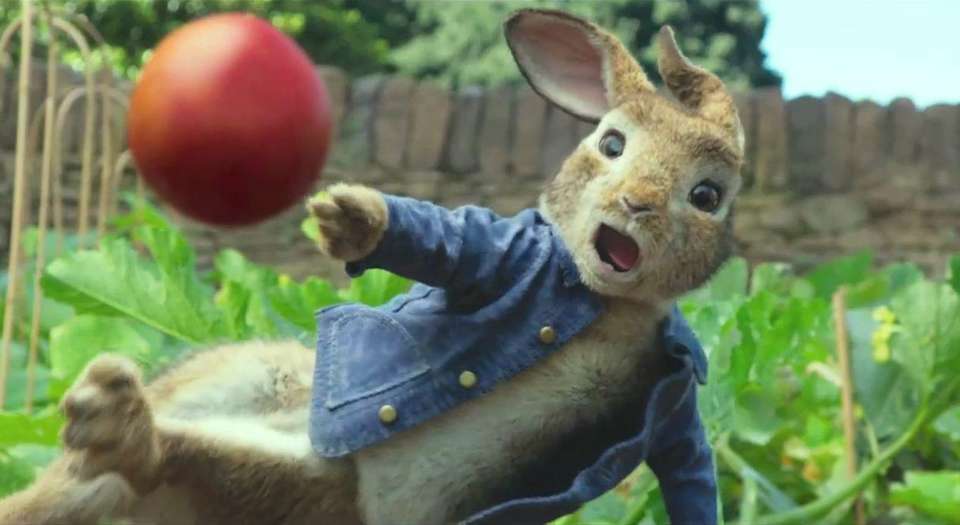 The perpetually outraged have found their latest target. This time, they have decided that a film adaptation of Beatrix Potter's Peter Rabbit is beyond the pale.
Food-allergy groups created a storm on social media in protest at a scene in the film in which farmer McGregor is catapulted with blackberries (which he is allergic to) by a gang of rabbits. He has to use an Epipen after one lands in his mouth.
Severe allergies are serious. But it seems the #BoycottPeterRabbit tweeters have forgotten that the scene is fictional. The farmer isn't real, and neither are his allergies. He is not being 'allergy-bullied', as one Facebook group has claimed. And anyway, the farmer is the villain of the story – he is trying to kill the rabbits, not the other way round.
The outrage over this children's film has been extreme. A petition was circulated, demanding an apology from the filmmakers, Sony Pictures. It said: 'To spread a message that condones such victimising and dangerous behaviour among children is grossly offensive to worldwide viewers.' As is the case with so many outrage scandals, Sony Pictures offered an apology. It is deeply disappointing to see companies and creatives bending to the pressure of small, shrill, online mobs.
The parents who signed this petition might want to rethink what they are teaching their children about understanding art and culture. Kids will struggle with their understanding of film and literature if they cannot separate their own feelings from what the author or filmmaker is trying to say.
And anyway, a bit of darkness in a children's story is often good. That's why Roald Dahl was so brilliant. He knew children didn't always want syrupy-sweet tales – they can handle something a little scarier. In fact, most kids love black humour. I remember reading about the tyrannical headmistress Miss Trunchbull (accompanied by evocative illustrations by Quentin Blake) in Matilda. She was a giant woman who grabbed children by the hair, spun them like shotputs, and flung them into the distance. It made for terrifying but thrilling reading, especially when pint-sized Matilda took her equally savage revenge on Trunchbull later on in the book.
Fiction is a place where we can indulge in shadowy fantasies. It uses hyperbole and exaggeration to conjure up absurd mental images. It's called having an imagination – and it is an extremely important part of childhood development. Plus, children themselves are a lot tougher than they are given credit for. And they certainly don't need their parents to extract grovelling apologies from filmmakers who were only trying to make them laugh in the first place.
To enquire about republishing spiked's content, a right to reply or to request a correction, please contact the managing editor, Viv Regan.