Trans vs TERFs: scrabbling for the victim highground
The argument over who is a woman has descended into ugly victim politics.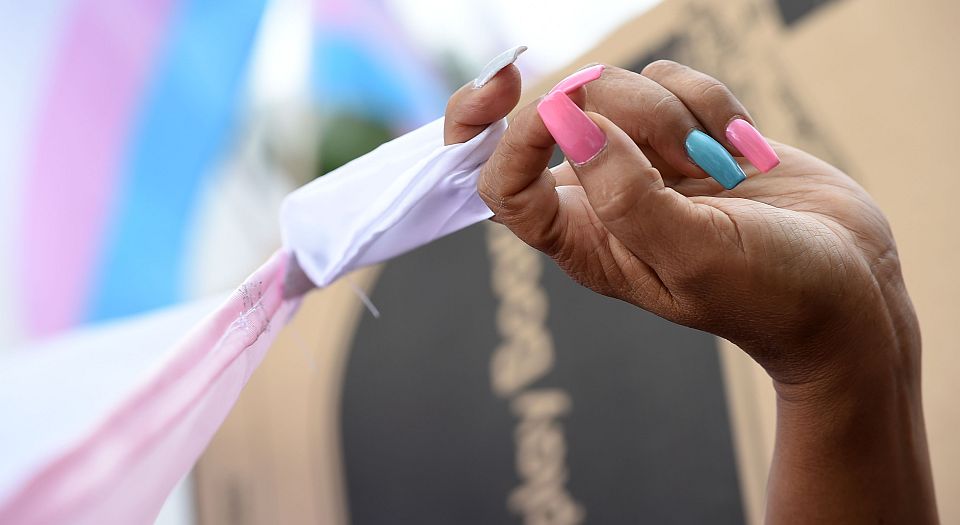 The UK Labour Party's use of all-women shortlists raises many questions. Why are women deemed incapable of getting elected on their own merits? Why does Labour consider its voters to be so stupid they wouldn't elect a woman even if she was the best candidate? Why does the party have such little regard for democracy that it feels entitled to impose candidates on a constituency? Yet since Labour first began using all-women shortlists in 1997, these issues have scarcely been addressed. Instead, the lists have prompted one question in particular: what does it mean to be a woman?
To most people, this question is so ridiculous it takes us beyond the realm of common sense. A woman is a biological female. Not someone who has been randomly assigned the label female at birth in some odd bureaucratic act, but a person with a vagina and XX chromosomes. To members of the Labour Party, however, defining a woman is proving to be anything but straightforward.
Labour has opened its all-women shortlists to self-identifying transgender women – in other words, to men who feel like they fancy a go at being women for a change. This has prompted a row between those who think the lists should be preserved for real women (or at least those with a Gender Recognition Certificate proving their womanly credentials) and those who think wanting to be a woman should be qualification enough for inclusion in the women-only line-up.
Thankfully, women in the Labour Party have spoken out against 'transgender males' being allowed 'to push biological females out'. In response to this pushback, Labour Against Transphobia was formed. In acts reminiscent of the Stasi, this group drew up secret lists, gathered evidence and hatched plans to oust 'transphobes' from the party. Labour member Jennifer James was suspended and has, in turn, set up a crowdfunding site to launch a legal challenge to the party's decision.
In the eyes of Labour's transgender militants, wanting all-women shortlists to be the preserve of biological females (or women with a gender recognition certificate) makes you a transphobe. And the party hierarchy is, it appears, standing firm behind gender as a matter of self-definition. To the Labour Party it seems that to be a woman means nothing more than having declared you are a woman. Whether or not you were been born female is irrelevant. All that matters is how you feel.
Because feelings are so important, any attempt at questioning this shallow version of womanhood challenges the self-declared woman's fragile sense of self. The trans woman comes to be defined through the ensuing process of struggle. Lily Madigan, the first transgender Constituency Labour Party women's officer, has said: 'The whole community are still more likely to be bullied, assaulted, to self-harm and to die by suicide.' Trans women are 'on the margins of our society and most at risk of rape, sexual violence and abuse'. To be a trans woman is to suffer. Identifying the 'transphobe' and shouting 'TERF' at radical feminists allows trans women to assert their own identity.
But defining trans women according to their victimhood undermines feminist claims that women uniquely suffer sexist discrimination and misogynistic abuse. Those defending all-women shortlists argue that they are needed not just because women suffer prejudice in the political process but, far more fundamentally, because the whole experience of being a woman is one of suffering. To be a woman, we're told, is primarily a brutal and painful experience marked by rape, violence, abortion, shoddy maternity services, blood and abuse. Sexual harassment is, apparently, all pervasive: the backdrop to many women's lives, some say.
We're told that transgender women must be included in Labour's all-women shortlists because they suffer bullying and abuse in order to be recognised as women. At the same time, we're told that all-women shortlists must be exclusively female because to be born a woman is to endure lifelong violation and discrimination. However it's defined, being a woman today seems to be primarily about being a victim. Depressingly, this appears to be the one point on which transgender activists and 'TERFs' agree.
A far more positive vision of what it means to be a woman would begin with a taken-for-granted assertion of a connection between biology and gender. But it would go on to celebrate women as more than simply a product of either nature or nurture: agency means not just that biology and society happen to women, but that they, in turn, respond to and shape their own bodies and socialisation. As a result, we can point to women's successes in education and employment; in science, engineering, politics, art and architecture. A more positive view of womanhood would focus on what women do rather than what women endure.
Unfortunately for the feminists, focusing on women's successes, and the sexual equality we now have in virtually all aspects of life, would call into question the need for patronising all-women shortlists and, indeed, a continued need for feminism at all. Instead, with transgender activists on one side and radical feminists on the other, we are pitched into an unedifying competition for who can claim to be most oppressed. This woeful construction of womanhood offers nothing to aspire towards. Women deserve so much better.
Joanna Williams is education editor at spiked. Her new book, Women vs Feminism: Why We All Need Liberating from the Gender Wars, is out now.
To enquire about republishing spiked's content, a right to reply or to request a correction, please contact the managing editor, Viv Regan.