Leave Tarantino alone
#MeToo is becoming a moral crusade against artistic freedom.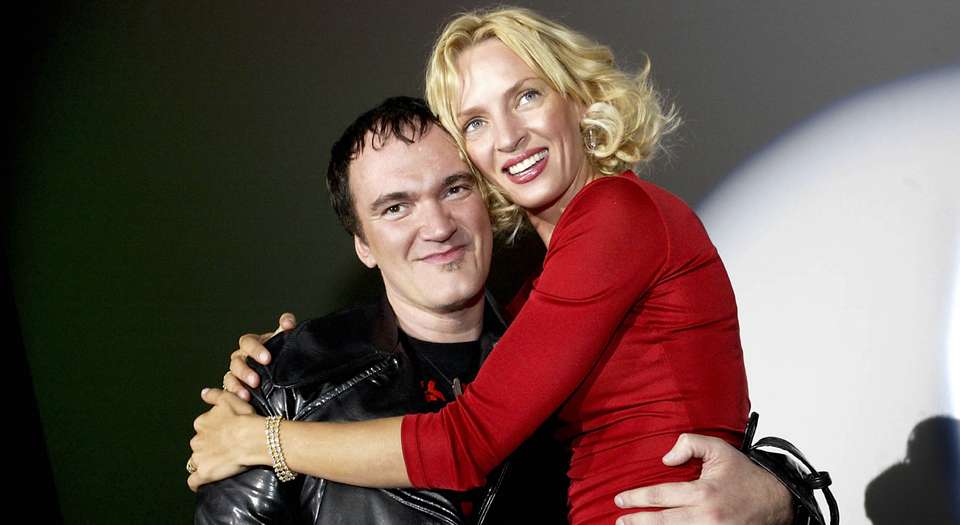 It seems you now don't even have to be accused of sexual assault to be swept up in the #MeToo hysteria – just look at the recent furore over Quentin Tarantino.
In a chat with a New York Times columnist, Uma Thurman alleged that Harvey Weinstein sexually mistreated her. She also described a car crash that took place when she was filming Kill Bill with Tarantino. Tarantino is now being blamed for the crash. Some are even claiming it was motivated by misogyny, by his strange attitude towards Thurman. The NYT says his behaviour is indicative of a Hollywood that is 'just as cutthroat, amoral, vindictive and misogynistic as any Quentin Tarantino hellscape'.
The Kill Bill crash has been called a 'stunt' in a 'death box'. But Tarantino has come out to say that he drove the car, and tested the road, before Thurman did. The 'stunt' entailed driving the car in a straight line at a moderate speed. Tarantino admits he only tested the road in one direction, and that Thurman was driving in the opposite direction when she crashed, but he also says the accident is one of the biggest regrets of his life.
The Tarantino controversy reveals how far #MeToo has strayed from the issue of sexual assault. Observers are now tying the car crash together with other moments in the making of Kill Bill, such as when Thurman's character is spat at and choked, acts Tarantino himself carried out. But Thurman also spat at Michael Madsen in that film. As for the choking, Tarantino says it was Thurman's suggestion that he do it, because she wanted it to look more realistic.
Many concerned tweeters, including actress Jessica Chastain, claim Tarantino's cinema normalises violence against women. Are women the only victims of violence in Tarantino films? Very few of his critics complain about the ear-splitting torture scene in Reservoir Dogs, or the gay rape scene in Pulp Fiction. Tarantino's sadistic streak is not restricted to women. Neither are the on-set accidents. Kirk Baltz was punched in the face by Steve Buscemi while filming Reservoir Dogs, a film without a single woman in the cast.
The people who tend to be first to defend Tarantino are his supposed victims. Thurman has thanked him for unearthing the footage of the crash to help her understand what really happened and to hold producers (including Weinstein) to account. Many critics also bring up Diane Kruger, another actress who was choked, during the making of Inglourious Basterds. In response, she says working with Tarantino was 'pure joy', and he 'never abused his power or forced me to do anything I wasn't comfortable with'.
According to #MeToo advocates, the misogyny of Tarantino's cinema even affects his audience. A writer for the New Statesman says #MeToo has given women the freedom to admit Tarantino's films are rubbish. Apparently all women were previously pretending to like his films, silenced by fear of his supposed misogyny – what a patronising view of female cinemagoers and actresses.
Tarantino hasn't been helped by the resurfacing of an interview from 15 years ago in which he argued that Roman Polanski was only guilty of sex with a minor, not rape. It also doesn't help that Tarantino's next film features Polanski as its protagonist, telling the story of the Manson Family murders. But none of this should matter. The fact is that Tarantino has never been accused of sexual assault by anybody. So why the attacks on him by the #MeToo people?
What started as a fight against institutionalised sexual abuse has been hijacked by cultural warriors. Their new target is culture itself, which they want to cleanse of 'problematic' storylines or approaches. This has nothing to do with helping women and everything to do with pursuing a moral crusade against artistic freedom in cinema.
Christian Butler is a spiked columnist. Follow him on Twitter: @CPAButler
Picture by: Getty Images.
To enquire about republishing spiked's content, a right to reply or to request a correction, please contact the managing editor, Viv Regan.