The snobbery in green politics
Environmentalists are out-of-touch with ordinary people.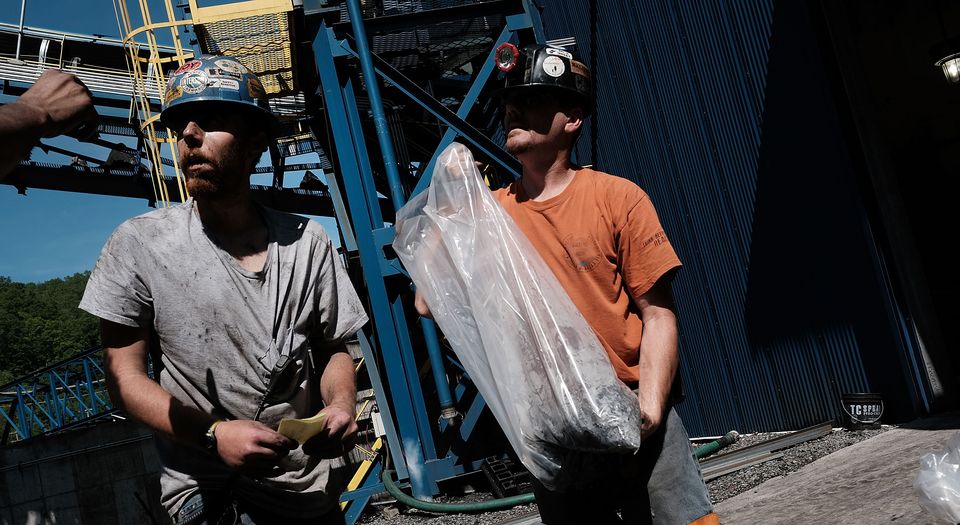 Self-proclaimed environmentalists are the new, disguised elite. What should be a universal effort to keep our world clean has turned into a condescending middle-class lifestyle – one that looks down on those who don't practice the same faux philosophy. The imagery of our Earth protectors has sadly become one of organic buyers, vegan dieters and virtue-signalling celebrities discussing climate change and clean energy. Too many of these 'environmental activists' are hypocritical and out-of-touch, using their distorted ideologies to mask their antipathy towards working people.
Donald Trump's comments on 'beautiful, clean coal' during his State of the Union address sparked a backlash from the bourgeois green set. They said it was an oxymoron. Trump's desire to bring back coal, rather than invest in clean energy, was condemned as backward. Many media commentators like Joy Reid tweeted that coal was a dying industry anyway, and that we need to go forward into green energy. There were comments saying miners should just be put on job-retraining programmes, and one user posted a black-and-white photograph of a group of coalminers, captioning it 'Nothing about this is beautiful or clean'.
Trump's promises to mining communities are bogus. But the green elite are wrong to suggest that a transition to clean energy will help the planet and those working in this supposedly dying industry. Job-retraining programmes are no quick solution. Many are poorly implemented, often leaving workers more financially insecure than before. Expecting people who've done the same job their entire lives suddenly to stop and pick up a new skill is often unrealistic, especially for an older demographic.
No, that photo of the miners wasn't clean or beautiful, but not because of the environmental message it was pushing, but because it's a physical reminder that some of our most under-appreciated workers are being traded off for a potentially greener future. They're considered a burden to the environment by many in the moneyed elite, even as those people grow their own carbon footprint by buying multiple cars and homes and flying on private jets.
So much of being green today is about what we eat and what we wear. People say going vegan and organic is a way to make a difference to the environment. This claim is not only nonsense — it comes from a place of privilege. An ideal organic lifestyle isn't affordable for the majority of people. Given a choice between organic and conventional food, no one is going to pay double the cost for the same product. It is absurd to think we are going to change the world through consumer habits alone.
We need to ignore the platitudes of well-to-do environmentalists and give credit to the true protectors of the Earth, like the Zabbaleen, a group of informal garbage collectors who have served the city of Cairo for decades. These workers have created one of the world's greenest waste-management systems, and were recognised for their achievements at the United Nations in 1998. The Zabbaleen collect nearly two-thirds of Cairo's waste and recycle 85 per cent of it. They do so using donkey-pulled carts and survive on extremely low wages. Their efforts have completely changed Egypt's environmental structure – and they did so without the shallow desire for praise and platforms.
Mica Soellner is a journalist and student based in the US. Follow her on Twitter: @micasoellner
To enquire about republishing spiked's content, a right to reply or to request a correction, please contact the managing editor, Viv Regan.