Why the PC brigade loathes darts
A zone in which portly working-class men have fun? Ban it.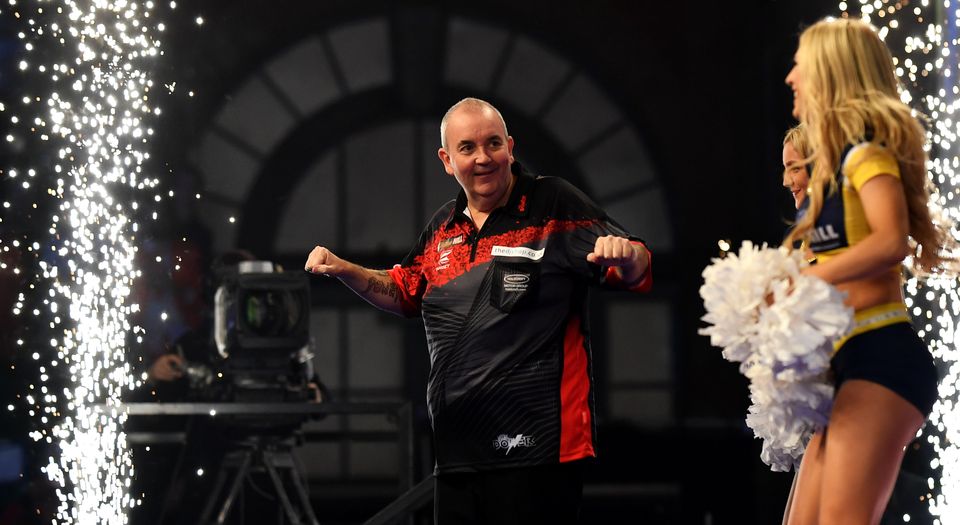 Following the scandal over the groping of girls at the reportedly debauched Presidents Club charity gala at the Dorchester hotel in London, the Professional Darts Corporation (PDC) has axed its leggy showgirls in order to appease the PC brigade that hates darts, with or without this element of sex appeal. Darts fans have been betrayed.
For the past 20 years, predominantly middle-aged working-class white men in t-shirts, wearing jeans with tight belts that showcase protruding beer bellies, have played each other at the oche at PDC tournaments. They have competed in front of thousands of often legless fans dressed as sheiks or in other forms of culturally appropriated dress. The sex appeal was supplied by undeniably gorgeous girls dressed in thrilling outfits.
As for the supposedly vulnerable and objectified women themselves — married mother-of-one Daniella Allfree, 30, from Chesterfield, Derbyshire, told the Sun: 'Men in power have never tried to take advantage of us.' She added: 'It's a shame this vocal minority have ended our job, like they're doing us a favour.' The former world champion Raymond van Barneveld said: 'I will really miss the girls! For me they are a part of the darts.' Thousands of fans have signed a petition to reinstate the girls.
What aspect of darts culture will be next for the chop? Darts fans get increasingly raucous during games streamed on live TV into millions of homes in which children are present. What kind of example is set by this sight of thousands of drunken lasses and lads having noisy fun? Surely, the time has come to take the alcohol and obscene behaviour out of darts.
And how did it come to be that we ever made a virtue out of white men with beer guts engaging in a pub game? Surely, at a time when obesity is such a threat to future generations, we need better role models?
I could go on getting morally outraged to signal to you, dear reader, how virtuous I am and how low on the pecking order of humanity I view darts players and their fans to be. But the PDC is darts culture commercialised. And it is simply suicidal of it to piss off darts' true fans to appease those who hate darts in its entirety and wish it didn't exist.
PDC's banning of the walk-on models is yet another example of how those at the top of our institutions – including the likes of BP going 'beyond petroleum' and McDonald's selling vegan burgers – lose touch with those who matter most to them in order to satisfy the insatiable demands of those who couldn't give a toss about them, or who actually want to sabotage the very things they have spent years creating.
In an age in which the football terraces have been abolished and football sanitised, darts was – and still largely is – the last free zone for working-class people to go out and behave without inhibition in a harmless fantasy world of their own making. I say, keep darts authentic. Bring back the girls! Or the world will be much less fun, and the PDC will destroy its USP and go into decline as fans and sponsors fade away.
Paul Seaman is a communications professional based in Zurich, with specialist interests in energy and crisis management. Visit his website here.
To enquire about republishing spiked's content, a right to reply or to request a correction, please contact the managing editor, Viv Regan.