Comedy should never be a safe space
Geoff Norcott on the PC Mary Whitehouses killing humour.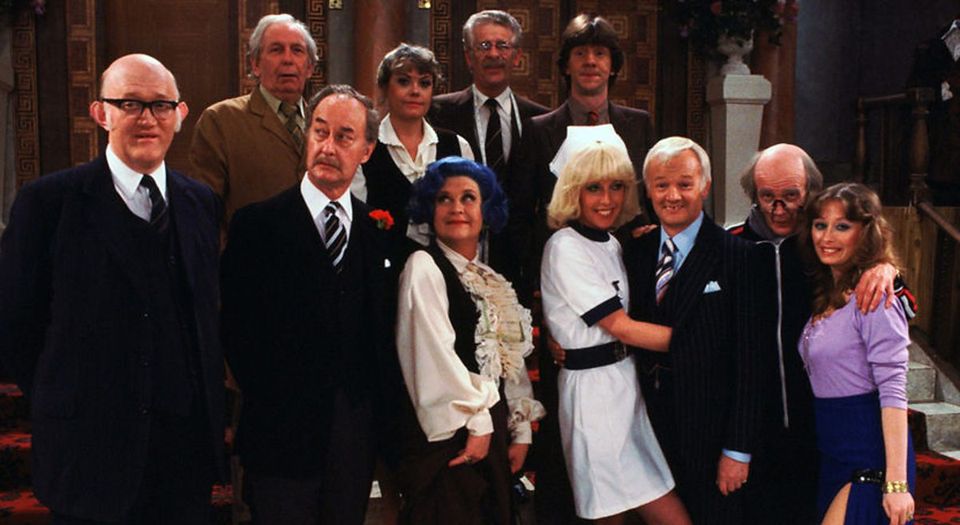 Despite being a Conservative comic, I've never deliberately set out to offend. Why try to shock when arts-centre crowds gasp at the mere mention of you having voted Leave? However, in today's censorious cultural landscape, causing offence increasingly seems like a worthwhile artistic endeavour.
As we know, but it bears repeating, Hull Truck Theatre recently banned a stage production of Are You Being Served?. They called a meeting with the company because the script did not meet with their 'artistic policy and values'. Yet another example of a tiny cultural elite making decisions on whether other grown-ups can understand context or enjoy something ironically.
I'd imagine in the post-Weinstein era that Are You Being Served? would be something of a guilty pleasure. A naff British version of Mad Men, where you marvel at attitudes gone by, but exit the auditorium fully aware not to smack receptionists on the arse or make lame workplace quips about pussies.
We also had the story of comedian Tom Segura who riffed intelligently on the use of the word 'retarded'. The mother of a child with Down's syndrome subsequently started efforts to remove his Netflix special on the grounds that the routine was 'hate speech'. Thinking your own reaction to comedy should affect a global content provider like Netflix seems like a reach to me. She had every right to take personal offence, but don't suppose that should preclude the rest of the planet from reaching their own conclusions.
I had disabled parents. At school, a fellow student saw my parents and quipped: 'Your mum in a wheelchair, your dad has a metal arm… it's like you got raised by Ironside and Darth Vader.' Everyone laughed. It was a tricky moment, but the only truly offensive thing would've been if the joke was lazy. It was smart and funny. Laughing at your own circumstances is one way of taking back power over misfortune.
I appeared in a recent episode of Live at the Apollo. In it I discussed – among other things – my Conservative voting habits, concentration camps and 9/11, but the one thing I got grief for was suggesting my wife takes too many shoes on holiday.
I pointed out that I wasn't saying this was true of all women, just of my wife. I even had a feminist weigh in to support me, saying: 'I'm a feminist, I like shoes, I found it funny, I'm not married to Geoff Norcott.' But the flack kept coming. In the spirit of the age I would like now to give a mealy-mouthed apology I don't mean: 'It's outrageous for me to tell a story about my own life, and even worse to imply the outrageous notion that women either like shoes or take too many on holiday.'
Speaking of fake apologies, David Walliams has belatedly weighed in with one for his Presidents Club appearance after shops started pulling his book. I don't know what correlation his book has with a poorly conceived charity night for old leches. If you were cynical you might think the shops involved sense a cheap PR opportunity by surfing the zeitgeist of flag-waving moral gestures.
The 'PC gone mad' phrase has been around since I was a teenager. Despite being right of centre, I don't believe political correctness to be an inherently terrible idea. But nor is it – as I saw one left-wing columnist assert this week – simply a 'matter of politeness'. Those kind of smug simplifications only write the team-talk for your opposition. Political correctness can clearly 'go mad'. Nottingham Police force announced this week that female police officers should be allowed a room for menopausal sobbing sessions.
The problem also stems from the breakneck evolution of politicised social media. It used to be a choice to be politically incorrect. There were a smaller set of rules which you could consciously observe or object. Now the debate and lexicon move forward at a startling pace. The chattering classes are debating in hermetically sealed chambers, tossing out new codes and protocols at a rate many people struggle to keep up with.
This week, in the course of my work, I met with people at the vanguard of this rising sensitivity: NUS reps and left-wing journalists. I was pleasantly surprised to find they were all impressively thick-skinned. I prodded and goaded them, but they were largely un-shockable. Meaning they presume wider society isn't able to contextualise or cope with words and ideas in the same way they are. To me, that is offensive — enough to make me write an article, though I wouldn't start a petition.
Modern comedians need to keep their nerve, because we are currently seeing the thin end of the wedge and it's only going to get worse. It would be a shame to deny the majority of the population a laugh because this tiny minority of nu-wave prudes haven't realised they're the direct descendants of Mary Whitehouse.
Safe spaces have already exceeded their remit on university campuses — let's hope they don't spread further into theatres and the world of comedy.
Geoff Norcott is a stand-up comedian. Follow him on Twitter: @GeoffNorcott
Geoff's UK tour of his new show, Traditionalism, runs from 8 February to 25 March 2018. Watch the trailer:
To enquire about republishing spiked's content, a right to reply or to request a correction, please contact the managing editor, Viv Regan.