That Presidents Club dinner: calm down, everyone
Chattering-class moral outrage is spinning out of control.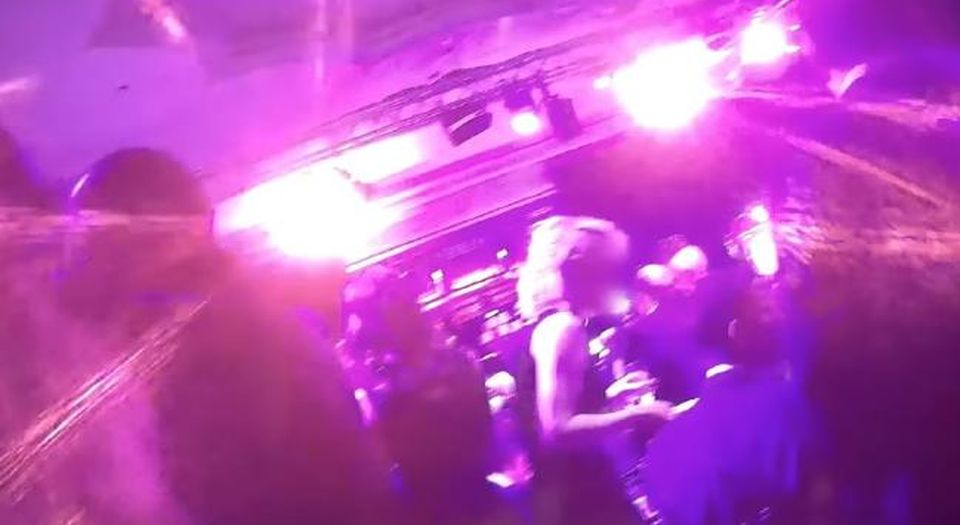 Moral outrage is an insatiable beast. It needs daily feeding. Heaven forbid that outrage entrepreneurs, those who derive their purpose in life from raging loudly against the wicked, should be denied their fix. And so it is that Britain's chattering class, a 21st-century worldbeater in moral outrage, now moves with haste from fuming against politicians who briefly placed their hands on a woman's knee and people who wrote daft tweets in their 20s to having a moral meltdown over a men-only charity fundraiser in London called the Presidents Club. It's a big one, this; it should sustain them for days, maybe even a couple of weeks. Feast, people!
This is the news — the utterly non-shocking news to anyone who knows anything about a) rich men b) Park Lane and c) sassy young women who early in life use their nous and looks to earn a buck — that the Presidents Club charity dinner is not the most decorous of annual affairs. Now in its 33rd year, this dinner brings together around 300 wealthy blokes, most of them from the property world or the City, to eat and drink and raise cash for charity. This year it took place at the Dorchester in Park Lane. Young women are in attendance, too, to serve drinks and look good, and — let's face it — flatter the egos of these probably quite portly, ageing men who would never catch the eye of beautiful women if they weren't rich and at this dinner. Rich men like to hang out together and be in the company of attractive women? Never. Next you'll be telling me Park Lane has a higher wanker-to-nice-person ratio than most other parts of London.
The Financial Times — continuing its tragic journey from being the cool-headed bible of the business class to being a pink-hued Guardian wannabe, all posh fury with Brexit and pained op-eds about populism — has published an exposé of the most recent Presidents Club shenanigans. It says some of the women working there were propositioned and harassed. The event is like a 'lady zoo' apparently. Labour MP Jess Phillips took to Twitter (does Ms Phillips do any actual work?) to jump on the trending bandwagon. '[W]omen were bought as bait for… rich men', she fumed, as if what happened at the Dorchester was akin to a slave auction. This is another symptom of the outrage industry: everything must be made to sound worse than it was, even if that means demeaning historical tragedies by constantly marshalling them to your petty modern cause, because the outrage entrepreneurs know that their goodness grows in direct proportion to the badness of the thing they're flipping out about.
The fallout has been swift. Great Ormond Street Hospital has given back the money it received from the fundraiser, as if it were morally corrupted goods. Nice one, GOSH — elevating your need to virtue-signal over funding medical treatment for kids. One of the organisers of the event, David Meller, has quit the board of the Department for Education. David Walliams — who MC'ed the event — is issuing grovelling apologies, desperate to keep his position in polite society. The speed with which moral outrage now results in heads on platters, retractions and shake-ups is alarming, and dangerous: it emboldens the outrage brigade, fuelling their arrogant instinct to make a national incident of every little thing that displeases them.
Moral outrage is the enemy of perspective. And we could do with some of that here. A men-only event? So what? Are we saying there's a problem with freedom of association, with private groups and individuals mixing with whomever they choose? Money raised in a less than PC fashion? Again, so what? Isn't the boosting of charities' coffers rather more important than ensuring every fundraiser in the land is whiter than white in the narrow eyes of the new moral guardians? Businessmen behaving badly? Yes, and the pope is a Catholic. Young women employed to be attractive and flirtatious? This is not shocking to anyone who knows young women, especially working-class ones or those keen to make money, who will sometimes use their prowess to boost their bank accounts — normally so that they can pursue the things and careers they really want.
This is the worst thing about the moral outrage over the Presidents Club: the way it has infantilised the women involved. Never mind the insults it has thrown at the possibly sad or old-fashioned men who take part; what it implicates about the women is far more foul, with its depiction of them as hapless, slave-like creatures needing to be saved by the middle-class, clever women of the FT and elsewhere in the media. Do me a favour. When I was younger, and they were younger too, I knew working-class women who temporarily traded on their looks to earn a living, and they were the last people who needed looking after or rescue. They knew exactly what they were doing and they developed the skills necessary to deal with dickheads. They were far more capable than many of today's media women, who have recently made a national scandal of the fact that men touched their knees or asked them on dates. The problem isn't with the women 'out there' — it's with the women (and men) in the political and media classes, who have become so safe-spaced and prudish that they think conversations are harassment and a come-on is on a spectrum with rape.
This scandal confirms the ascendancy of moral outrage as a means of politics, as a constant presence in public life, a never-ending churn in which all seriousness and rationalism are chased out in favour of the visceral thrill of destroying Bad People. Why is this bad, and if anything worse than what happened at that Presidents Club get-together? Because it is anathema to the reason and deliberation that should be the defining attributes of a grown-up public sphere.
Brendan O'Neill is editor of spiked. Follow him on Instagram: @burntoakboy.
To enquire about republishing spiked's content, a right to reply or to request a correction, please contact the managing editor, Viv Regan.