The Tories' yoof problem
The party has too many gimmicks and not enough substance.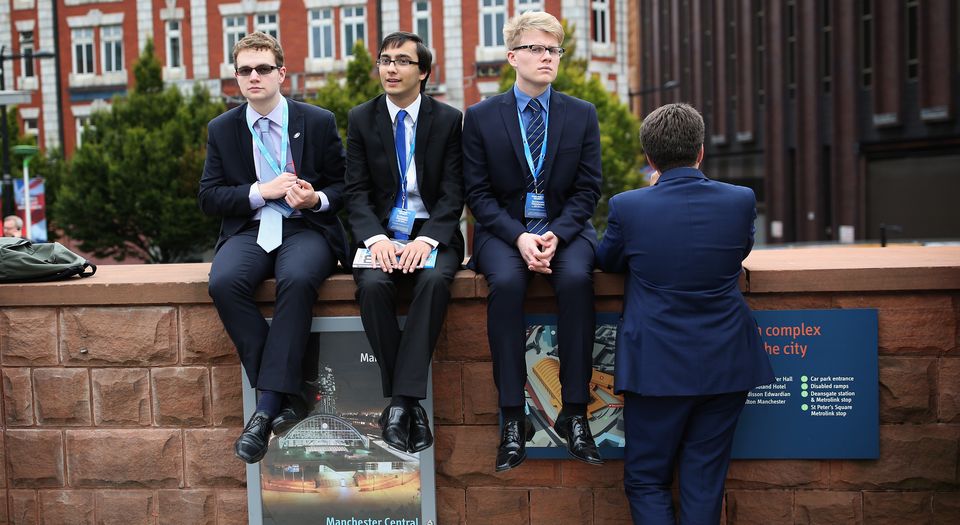 The recent appointment of Ben Bradley as the Conservative Party's 'vice chair for youth', charged with winning over young voters, has proved to be less of a charm offensive than just plain old offensive.
Old blog posts and tweets have resurfaced in which Bradley urged the unemployed to get vasectomies to stop the country 'drowning in a vast sea of unemployed wasters'. In a since deleted tweet, he wrote during the London riots of 2011 that he looked forward to watching the police play 'splat the chav', later blogging that, 'for once, I think police brutality should be encouraged!'. The vice chair for youth has since apologised for these posts he wrote in his early twenties. But the Tories' problems with young voters go deeper than one MP's youthful indiscretions.
According to YouGov's post-election polling, the Tories trailed Labour by a whopping 47 points among first-time voters. It's this gulf and a higher-than-expected youth turnout which led Tory deputy chairman James Cleverly to conclude that his party 'will have to get its shit together when it comes to younger people'. Unsurprisingly, though, this new focus on the yoof has so far generated little more than patronising gimmicks.
Many Tories are looking in envy at the social-media success of Momentum, whose videos were widely shared during the last election. For instance, Tory chairman Brandon Lewis has promised the party faithful a social-media 'toolkit' with gifs, videos and memes to take on the Corbynistas on Twitter.
The Tories' digital campaigning has indeed been embarrassing. Their Instagram account promoted last year's party conference through a series of awkward and bland 'behind the scenes' pictures of ministers variously smiling awkwardly, looking bemused, or shuffling bits of paper. A recent post of Theresa May smiling for a selfie with President Macron suggests a more self-consciously youthy direction. But even a genuinely savvy social-media strategy won't turn the young Tory any time soon.
Grassroots efforts have hardly fared any better. The ill-fated campaign group Activate was widely mocked from the moment of its launch. It quickly descended into farce as warring factions of teenage activists vied for control of the Twitter account. Then there was the Big Tent Ideas Festival, aka 'Tory Glastonbury', established specifically to generate policy with youth appeal – but it had more Tory MPs in attendance than young people.
Policy, too, has been thin gruel. May's pledge to freeze tuition fees at £9,250 sits awkwardly against Labour's promise to scrap them entirely. Another wheeze is the £10 billion promised to expand the pointless Help To Buy programme, which will likely push up house prices rather than making housing more affordable. Then there's the so-called Millennial Railcard, extending discounts on off-peak train travel to the under-30s. That such a minor policy was touted as such a major plank of the most recent Tory Budget illustrates the Tories' real problem: that they have become a pointless and directionless party, with little of substance to offer anyone, including the young.
In its current form as a drab, technocratic party in open decline, there is little in the Tories to excite potential voters of any age. A party which fought the last election mostly on its supposed managerial competence has since been gaffe-prone and largely ineffectual, muddling through on major issues like the economy, housing and Brexit. Young and old alike are crying out for a more substantial, transformative politics, not naff infographics about policies being properly costed.
The current Tory obsession with chasing the youth, whether through social media, gimmicks or handouts, has so far allowed them to avoid the more pressing, difficult discussion: with no ideas, no principles and no direction, just what is the point of the Conservative Party today?
To enquire about republishing spiked's content, a right to reply or to request a correction, please contact the managing editor, Viv Regan.