Momentum: the phoney civil war over Labour's future
The leftists taking control of Labour are as Remainer as the Blairites.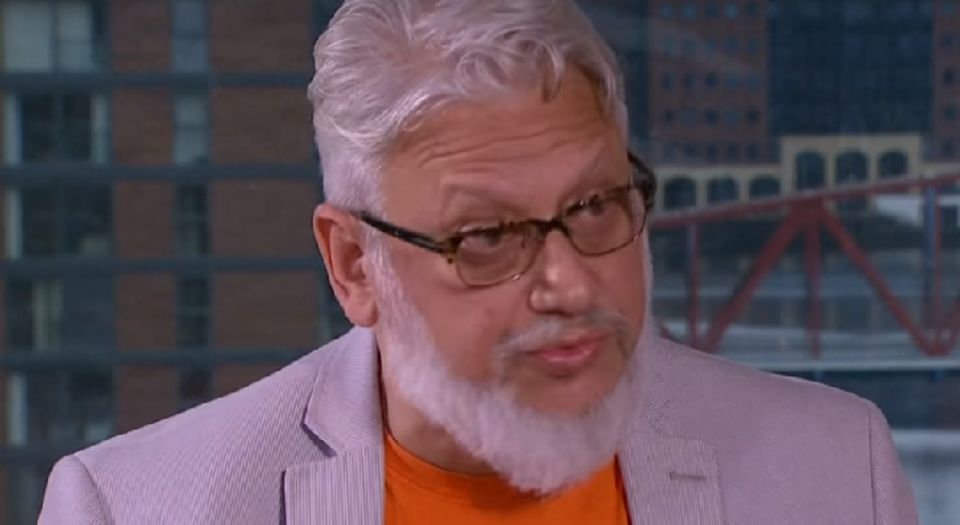 Strange times, part 37. Never mind the battle for Brexit and democracy; for some insiders it seems the bigger event in UK politics this week was the 'historic' victory of three left-wingers few have ever heard of in a 'crucial' internal election to an obscure Labour Party committee. And they wonder why millions feel political life is so distant from real life.
If you missed the historic news, what happened was that the three-candidate slate put forward by the 'Corbynista' Momentum group easily won all three new seats on Labour's ruling National Executive Committee, voted for by party members.
This has been hailed as a decisive battle in the 'civil war' to decide Labour's future. But that conflict is largely a phoney war. The leftists are only seizing control of the party's corpse – just as New Labour did before them. And in the real political battle of our age, over Brexit and democracy, Momentum are just as much Remainers as the old Blairite elite.
The victorious leftists elected to the NEC were Momentum founder and Bennite veteran Jon Lansman (65,163 votes), Manchester councillor Yasmine Dar (68,388), and Rachel Garnham, another longstanding left activist (62,982). The nearest 'centrist' challenger was celebrity activist Eddie Izzard, who finished a not-very-near fourth with 39,508 votes.
Reactions to the results were predictably divided. Momentum founder Lansman hailed his election as evidence that, with its booming membership under Jeremy Corbyn, Labour is becoming 'at last the 21st-century version of the socialist party I joined 44 years ago', marking a 'vital step towards a social movement-style party'.
Momentum's Labour opponent's were less enamoured – especially when the new Corbynista majority on the NEC quickly installed Momentum director Christine Shawcroft as chair of its disputes panel (which rules on issues such as allegations of anti-Semitism by party members), ousting incumbent Ann Black.
Leading Labour centrists talked about this minor committee reshuffle in portentous terms, as a declaration of 'all-out war' by Momentum. Former NEC member Sir Tony Robinson – aka 'Lord' Baldrick of Blackadder – tweeted that it 'confirm[s] what I've always feared – our party completely taken over by and for a leftist clique'.
Neither of these somewhat melodramatic interpretations stands up to closer scrutiny. If Momentum's Lansman is correct, that the left-led Labour is now 'a social movement-style party', then why is there no sign of any left-wing movement active in our society?
And on the other hand, if Robinson is right, that Momentum and Co are just a parasitic little 'leftist clique', then how could they have 'completely taken over' his healthy Labour Party?
Labour has enjoyed a membership surge, with new members key to electing Corbyn as party leader (twice) and now putting Momentum supporters on the NEC. This, however, is no 'social movement-style party'. Around the country there is little or no public sign of left-wing campaigning. Which is presumably why somebody such as Jon Lansman, who boasts 40-odd years of activism, is less well-known than the newest nobody on reality TV.
The most left-wing leader in Labour history coincides with the scale of industrial action by Corbyn's allies in the trade unions sinking to an historic low. The party has now announced plans for a new centrally run 'community campaigns unit' to 'rebuild' dwindling support in traditional Labour areas – which sounds a bit like a left-wing version of the notorious Tory 'battle bus', sent out from party HQ to compensate for the lack of local organisation on the ground. Lansman talked this week about starting Momentum-backed 'food clubs' – more like social work than a mass social movement for change.
The new wave of Labour Party members appears to be a remarkably passive, almost invisible 'movement' in political terms, with little existence outside of the odd Corbyn rally and virtue-signalling rants on social media. Most of the new members did not bother to vote in the NEC elections. After finishing second, Momentum's Lansman tweeted of being 'really honoured to now represent almost 600,000 members'. Yet the triumphant slate of three Momentum candidates averaged 65,500 votes – little more than 10 per cent of that claimed party membership.
Indeed, it might almost seem reasonable for a bitter old Blairite like Lord Baldrick to condemn the Momentum leadership as a 'leftist clique' of veteran activists, now buoyed by the largely passive support of new members. But how, then, could they have 'completely taken over' what Robinson wistfully calls 'our party'?
The answer is that the Labour Party was already moribund before Corbyn and Co took over. Far from parasitically invading a healthy political body, or creating a '21st-century socialist party', Momentum has given a Frankenstein-style bolt of energy to a political corpse.
As we argued on spiked at the time of Corbyn's leadership election, this looks more like a left-wing version of what the Blair-Brown New Labour clique did in the 1990s. A decade after the death of traditional Labourism in the Thatcher era, they seized control of a hollowed-out party and turned it into an election-winning PR machine. Now the Corbynites have taken advantage of the demise of New Labour to take over the vacant party machinery. Just as Labour's relative election success is down to the pathetic state of the Tory Party, so Momentum's rise within the party has been built on the collapse of the Blairite centre.
Unlike the few Blairite elitists, of course, Momentum's activists have also managed to take over some party branches. But there appear to be limits to their appeal – piling up members and votes in places like Haringey, part of Corbyn's north London heartland, but making far less impact in many traditional Labour areas further north. Labour expects to do well in May's local elections in cities such as London and Manchester. Meanwhile, in national polls Corbyn's party only remains neck-and-neck with Theresa May's divided and often ridiculous Tories.
The advance of Momentum is part of Labour becoming a party of the metropolitan middle classes, distanced from its old working-class base. Far from being Lansman's '21st-century version of the socialist party I joined 44 years ago', this is a 'Labour' party in name alone. Some veteran members are pessimistic about how long it can carry on containing these internal tensions.
Some of us left-wing democrats doubt whether it much matters how the internal struggle over Labour's corpse ends. Because whatever some might claim, the big issue in UK politics this week and every week for the foreseeable future remains Brexit, and the battle for democracy. And in that battle, all of the Labour factions are essentially backing the Remainer elite against the mass of revolting Leave voters.
Failed NEC contender Eddie Izzard was everywhere described as 'the pro-EU candidate', as if the leftist winners were Leavers. Yet Momentum too was solidly behind the establishment's failed pro-EU campaign in the 2016 referendum, following Corbyn's lead. Progressives and the left have historically been the forces fighting to 'leave' the current state of the world behind. Yet now they appear determined to 'remain' in the status quo of the conformist EU.
This marks a sharp departure from the British left's tradition of Euroscepticism. It is ironic to hear Lansman boast of his prominent role in Tony Benn's leadership campaigns of the 1980s. Benn, the Labour left's hero and Corbyn's role model, always opposed the European Union on democratic grounds. He said going to Brussels as a Labour government minister in 1974, shortly after Britain joined the then European Economic Community, felt 'like a slave going to Rome', under the emperor's thumb. Yet today's Labour left leaders seem content to remain in the chains of the far-more-imperial European Union.
The current excited talk of a 'Labour civil war' over the party's remains reminds me of a tale concerning England's real civil war in the 17th century. Another veteran left-wing opponent of the EU, Michael Foot, liked to recount his father's advice: whenever you meet a man, ask yourself, which side would he have been on at Marston Moor? That 1644 clash between the forces of the king and parliament was a decisive battle in the English revolution. Which side you take now in the battle over Brexit and the future of democracy is a defining political issue of our time. And in that battle, Momentum and the Blairite rump are all on the same, wrong, side.
Mick Hume is spiked's editor-at-large. His new book, Revolting! How the Establishment is Undermining Democracy – and What They're Afraid of, is published by William Collins. Buy it here.
Picture by: Getty Images.
To enquire about republishing spiked's content, a right to reply or to request a correction, please contact the managing editor, Viv Regan.