Yes, Trump is a bigoted clown
...but don't write off his supporters.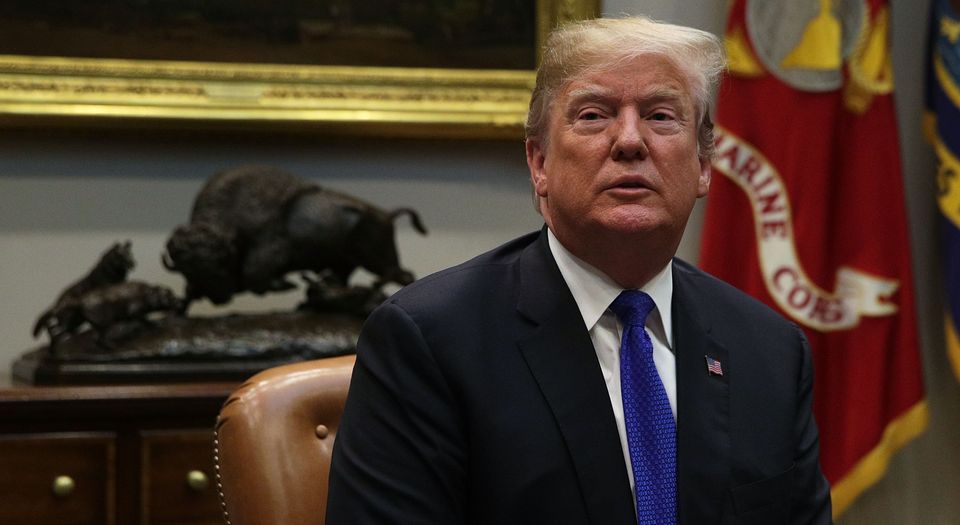 Is Donald Trump a racist? After Trump, in a meeting with lawmakers about immigration reform, allegedly referred to Haiti and African nations as 'shithole countries', and asked why the US wasn't taking more people from Norway or Asia, this most inflamed debate about the reality-TV president and his fitness for office has been reignited.
The fallout has been stark, and the denunciations sharper than ever. 'Donald Trump is a racist', was the headline of Jamelle Bouie's piece on Slate. Charles Blow of the New York Times opted for 'Trump is a racist. Period.' Liberal news anchors and the late-night set condemned him with a renewed vigour, and Haitian-Americans and others from so-called shitholes tore into Trump on Twitter.
Meanwhile, the attempts of Trumpists and Republicans to downplay s-hole-gate, or deny it happened entirely, have been particularly embarrassing. Republican senator David Perdue, a fellow immigration restrictionist who was in the meeting, first said he didn't recall Trump saying it. Later, he accused Democrat Richard Durbin, who spoke out about the comments, of making it up. Some in the White House are now claiming he actually said 'shithouse', as if that makes a blind bit of difference.
Then there were those who tried to rationalise it. This was just a blunt argument for merit-based migration, some said, ignoring the fact that merit-based migration isn't based on the judged merit of the country you were born in. Or, as Jesse Watters put it on his Fox show The Five, Trump was just shooting from the hip, as his voters might. 'This is how the forgotten men and women of America talk at the bar', he said.
Maybe. Maybe not. But Trump wasn't at a bar. This may have been a private, bipartisan meeting, and we can't know for sure what was said. But he wasn't sounding off with his buddies, saying things he may or may not mean. He was meeting lawmakers in a formal setting, discussing crucial issues to America and its citizens. This is not how a serious man, representing a proud, egalitarian nation of immigrants, speaks.
So, is Trump a racist? Potentially. No one can know what's inside his head (it's not entirely clear he does). But the birtherism, the pledge to ban all Muslims, the jokes about Nigerians in mud huts, the talk of Mexican rapists… you can't rationalise it all away. Yes, he's 71, a blunt talker, and his critics are given to hysteria. But 'pretty xenophobic' is at this point the most generous assessment you could make.
The question is, what do you do with it? How should those of us who loathe him set about challenging him and changing the minds of those who voted for him? The answer is the opposite of what liberals are now doing, and have been doing for the past few decades. They've single handedly stripped the word 'racism' of any meaning, turned it into a weapon in the culture war, and in doing so they have empowered Trump.
Today the word racism is too often used to demonise ordinary people. You see this in the bogus claim that a 'whitelash' put Trump in power. A study often cited found that Trump voters disagreed with the idea that whites had 'certain advantages' over other groups. But this says nothing about these people's views on race per se. And given the hollowing out of the Rust Belt, and the falling life expectancy among certain blue-collar whites, you might forgive some of them for forgetting their 'privilege'.
The use and abuse of the r-word has not only infuriated many ordinary people, putting them in the market for someone, like Trump, willing to flout all the rules; it also mystifies Trump's own prejudices. The hysteria, the Nazi comparisons, the NYT columnists calling him a 'white supremacist' – all of this debases anti-racism and makes it harder to point to and criticise what he's really done and said. If anything, people feel more likely to give him the benefit of the doubt.
Trump feeds off all this like a parasite. But while he poses as a man of the people, as a challenge to the establishment, he seems, on some level, to buy into the prejudices of the elite, as well as his own. As Jonah Goldberg of National Review put it, after candidate Trump repeatedly refused to denounce the KKK's David Duke, Trump's probably not pro-Klan, he just 'thinks many of his conservative supporters are'.
America, like any other nation, isn't perfect. There are always going to be some 'deplorables' out there, and Trump is probably one of them. But writing off all of his supporters, and doubling down on the tactics that sent them to Trump in the first place, is a recipe for disaster. It's also ignorant of the facts. One of the decisive constituencies in 2016 were those who voted for Obama twice before switching to Trump. They clearly weren't birthers. They were just sick of being ignored.
Tom Slater is deputy editor at spiked. Follow him on Twitter: @Tom_Slater_
Picture by: Getty
To enquire about republishing spiked's content, a right to reply or to request a correction, please contact the managing editor, Viv Regan.