Switch off your kids' phones and let them play outside
The problem isn't 'smartphone addiction' – it's that kids are coddled.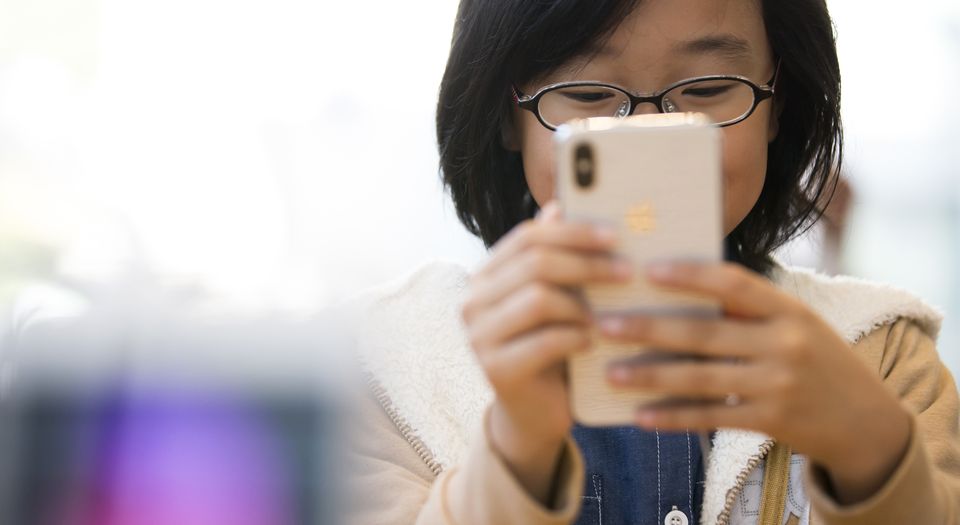 Are you suffering from the new and frightening condition of iPhone addiction? Or maybe you're just addicted to texting, surfing the net, or playing computer games? Not long ago, 'the addict' was a rare figure; he tended to be the object of society's scorn, or pity. Now we seem to discover a new form of addiction every week. It is no longer only heavy smokers, alcoholics or drug abusers who are addicts; the pathological scratch-card gambler, the compulsive mobile phone user, the obsessive cake-eater.. these are all 'addicts' now too.
Last week it was revealed that big investors in Apple have called on the company to take action to deal with the problem of young people becoming addicted to its smartphones. Concerned about the mental-health impact of smartphone-use, campaigners insist Apple should create software capable of limiting the amount of time children spend on their phones. Similarly, the children's commissioner for England told parents yesterday that they should ban their children from using Snapchat, because it is supposedly addictive.
I don't have a problem with Apple offering an app that parents could use to limit their kids' phone-use. Many people – not just children – do appear to be fixated on their phone screens these days. Holding a smartphone and constantly checking it for updates has turned into a kind of public performance; it says: 'Yes, I am in demand.' Digital technology exercises a powerful influence over people's private lives. Children, who are increasingly discouraged from roaming freely and engaging with real people offline, have understandably gravitated towards the online world, often using their smartphones as an outlet for self-expression.
No doubt there are many troubling things about smartphone-use among children. But to diagnose this as 'smartphone addiction' is to mystify – and medicalise – what is in truth a social and cultural problem.
Society increasingly labels bad habits and irresponsible behaviour as forms of addiction. This suggests that the person in question is powerless, not really in control of his choices, and easy prey for a medical condition. Through having their bad habits turned into medical problems, people are relieved of the burden of taking responsibility for their actions. So a celebrity sexual predator becomes a 'sex addict'. The minute someone is accused of sexual misbehaviour, he checks himself into a clinic to make it clear he couldn't really help himself; his bad behaviour wasn't really his fault.

In the case of 'smartphone addiction', it is adult society – and particularly parents – who are relieved of responsibility for the growth of an unattractive aspect of digital culture. Parents and other adults are complicit in the creation of a world in which children increasingly live their lives online. Contemporary parenting culture continually limits the opportunities for children to explore the outdoors and to be in direct physical contact with their peers. Researchers have found that constant phone-gazing by adults influences children to do likewise. Parents who remain focused on their phone screens as they talk to their children should not be surprised when their offspring follow their example.
If they wanted to, parents, educators and other adults could simply say 'no', and directly control children's phone-use. But instead of providing guidance and leadership, many prefer to look for technical solutions, such as an app for controlling the amount of time kids spend on their phones. Unfortunately, as in many other important areas of life today, adults find it difficult to hold the line. Far too many teachers and university lecturers tolerate phone-use in the classroom. Many have gone so far as to describe the smartphone as a brilliant educational tool – a transparent attempt to legitimise their failure to hold the line. So it is not surprising that many young people continue to experience the world through the medium of digital technology.

The flipside of the narrative of addiction is that smartphones come to be blamed for mental illness. Since the invention of writing, virtually every new medium has been condemned for causing mental illness. As I explained in my book, Power of Reading: From Socrates to Twitter, reading itself was once denounced as a harbinger of mental distress. With the rise of mass reading in the 18th century, some came to see the consumption of news-sheets and novels as an instigator of emotional instability.
In the 19th century, the idea of 'addiction to reading' started to emerge. Fiction, particularly 'sensationalist' novels, was frequently condemned as both poisonous and addictive. The philosopher HL Mansel described sensational novels as 'dangerously addictive'. In 1863 he said readers of such fiction 'resembled "dram drinkers" in the grip of "perpetual cravings"'. Moral entrepreneurs warned the public to limit the time they devoted to reading. Reading 'too much' was denounced as a vice. It was feared that addiction to reading would lead to harmful and destructive behaviour. 

Now, society is far more concerned with children's estrangement from reading books than their addiction to it. Pre-smartphone, 20 or 30 years ago, the focus was on young people's addiction to television, then to videogames. Now it's phones. Just as the 'perpetual cravings' of the 19th-century reader of sensationalist novels worried the confused moralists of that era, so many now fret over too much smartphone-use. Of course, iPhones do not cause mental illness, and to suggest they do trivialises serious health problems.

What we need is not an app, but a more relaxed, tolerant and freedom-oriented child-rearing culture. Given half a chance, children would rather be playing with their mates outdoors than cooped up in their digital bedrooms. No doubt young people can acquire bad habits, but parents can take steps to correct them. They can start by laying down some rules, and sometimes switching off the gadgets.
To enquire about republishing spiked's content, a right to reply or to request a correction, please contact the managing editor, Viv Regan.