Hands off our Irn-Bru
Bring on the backlash against the miserly sugar tax.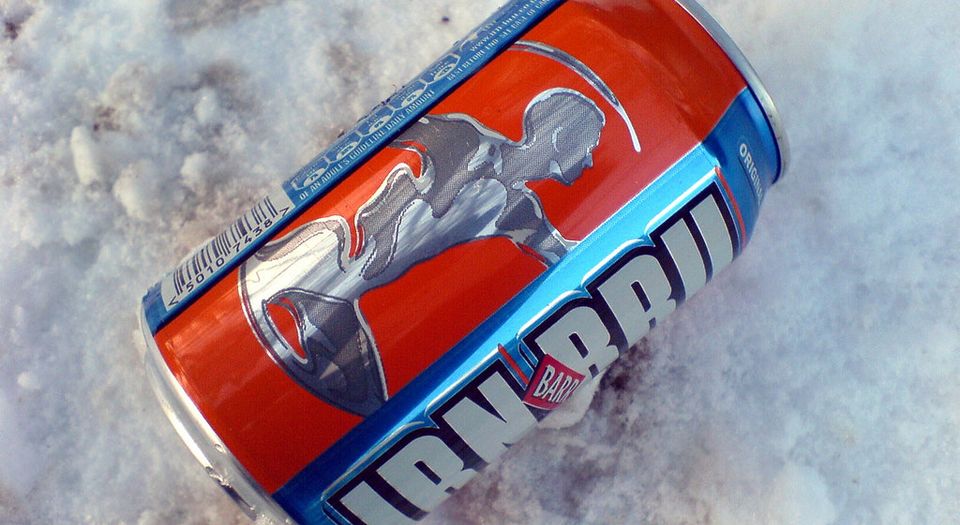 For years, we were told that eating too much fat was going to kill us. Then it was salt that was Public Enemy No1. But over the past few years, the attentions of the diet zealots have turned to sugar. Two news stories in the past few days confirm that the result will be less choice for the rest of us.
AG Barr, maker of Scotland's 'other national drink' – the sickly sweet Irn-Bru – has announced that it has changed the recipe for this hangover favourite, cutting the sugar content from 8.5 teaspoons per can to just four. It says customers won't notice the difference, but there is already a campaign, Hands Off Our Irn-Bru, receiving widespread support. When the manufacturer of Lucozade pushed through a reformulation of its products last year, sales fell 8.4 per cent, year on year.
This drive to change products is not coming from manufacturers. If it ain't broke, don't fix it. This is driven entirely by government pressure, particularly by the forthcoming tax on sugary drinks. It is also completely unnecessary. It's one thing to offer a lower-sugar or even sugar-free alternative version of a drink – in fact, every major drinks manufacturer already produces a 'diet' version of their popular drinks. But it's quite another to remove the full-sugar option altogether.
The second story is the news that Tameside Hospital in Manchester is the first NHS hospital to remove sugar from its food outlets. Staff and visitors will be deprived of sugary treats as a result. While canteens should, of course, offer a decent range of food options – including 'healthy' ones – this move is the latest example of the NHS going beyond its original aim of treating the sick to limiting the choices of the healthy. Hospitals should not aim to be beacons for healthy living, but places where we can be made well again with a minimum of fuss. It should be up to us to decide what is the most appropriate thing to eat or drink. Overworked staff and stressed-out visitors might reasonably decide that a bit of 'comfort food' is best.
These are just the latest salvos in the war on sugar, with plenty more to come in the months ahead. This is a hysterical reaction to a commonplace foodstuff. Hands Off Our Irn-Bru is hopefully just the start of the backlash.
Rob Lyons is a spiked columnist.
Sign the 'Hands Off Our Irn-Bru' petition here.
Picture by: Mary Hutchinson, published under a creative-commons license.
To enquire about republishing spiked's content, a right to reply or to request a correction, please contact the managing editor, Viv Regan.