John Worboys has served his time
If we want justice we must improve investigations, not undermine due process.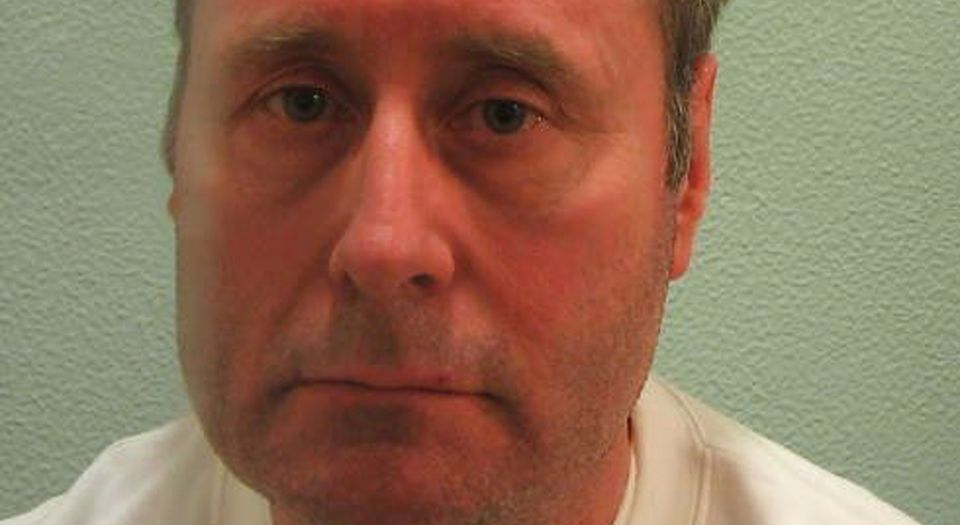 John Worboys was released by the parole board of England and Wales last week after serving less than nine years in custody. He had been convicted of one rape, five sexual assaults, one attempted assault and 12 drugging charges. He was a London black-cab driver who would give his victims spiked champagne before assaulting them. He was sentenced to an indeterminate sentence for public protection in 2008 and ordered to serve a minimum of eight years. In releasing Worboys, the parole board must have concluded that he was no longer a significant threat to the public.
The reaction to Worboys' release has been visceral. The chair of Liberty said that victims had been let down by the decision to release him. For an organisation that normally champions due process, Liberty was content to undermine it when faced with a decision they didn't like. Now MPs have summoned the head of the parole board to parliament to explain the decision. Worboys' victims are considering crowdfunding to prosecute him privately, in the hope that this will land him back behind bars. For some campaigners, he has become the symbol of a system that does not take sexual crime seriously.
It is understandable that people have a strong reaction to a decision they take to be unjust. And no one would blame Worboys' victims for their fury at the decision, not least because they weren't even informed that he was being released.
However, it is deeply damaging for MPs to jump on this reaction. Worboys was subject to a process. We have no reason to suspect that the decision was wrong based on the process as it stands. Politicians should stand up for the integrity of our institutions and the processes they enact. Perhaps the decision of the parole board was wrong. But no one who has deigned to comment has seen the evidence that formed the basis of the board's decision (it's confidential). To argue that the decision was wrong based on what detectives say about Worboys' crimes would be to make him guilty of hundreds of crimes based on allegations alone. This would be neither fair nor just.
For those concerned about victims, there is a more important thing to consider. The most obvious problem with the Worboys case was that the police were ill-equipped to investigate his crimes. Five officers were disciplined in 2009 over their handling of one of the allegations. When he was originally arrested, files relating to 83 women were passed to the CPS. Only 14 were deemed to contain sufficient evidence to charge him. Of course, the fact that he was only prosecuted for a small number of offences does not rule out the prospect that he was in fact guilty of others. He has, it seems, got away with a lot more offences than he was prosecuted for.
This is not unusual. As a report by Dame Angiolini pointed out in 2015, the police are starved of resources in dealing with rape. This is because of the soaring reporting rate. Around 23,851 reports of adult rape were made in 2015-16, and 11,947 reports involving children. These figures have been climbing year on year for decades. This could be because rape is becoming more common, or, given convictions have not risen in line with the increase in reporting, because the police are now having to deal with a broader spectrum of sexual behaviour.
Of course, every person who is raped must have their case fully investigated. The question is how do we make sure this happens. One option is to supply the police with ever greater resources. But perhaps it is also worth recognising that some allegations which are now being reported as serious offences could be better resolved without the intervention of the police.
We should start by talking about children and young people. Out of the tens of thousands of allegations made against young people, we prosecute around 3,000 young people for sexual crimes every year. Recent figures from the BBC suggest that schools are reporting more and more students for sexual crimes rather than resolving them themselves. Often, this occurs through a school's safeguarding policy, which obliges them to involve the police in particular circumstances. This also extends to young adults. I see many cases in which drunk and confused sexual encounters become understood as rape long after the incident has occurred. If we are serious about getting better at tackling rape, we have to be brave enough to say that sometimes these incidents, while deeply unpleasant for those involved, may be better resolved through informal channels rather than through the intervention of the authorities. That way, more serious criminals will not slip through the net.
The Worboys case tells us two things. First, that our politicians do not understand due process and lack the courage to stand up for the independence of our institutions. And secondly, that the current way in which rape is being discussed and investigated can mean serious criminals can be undercharged. Now that Worboys is to be released, he is entitled to live his life in peace and attempt to rehabilitate himself. Meanwhile, the rest of us should think seriously about how the justice system can better deal with rape cases in the future.
Luke Gittos is law editor at spiked, a solicitor practising criminal law and convenor of the London Legal Salon. He is the author of Why Rape Culture is a Dangerous Myth: From Steubenville to Ched Evans. (Buy this book from Amazon(UK).)
To enquire about republishing spiked's content, a right to reply or to request a correction, please contact the managing editor, Viv Regan.