Toby Young is not the problem
Hysterical academics are letting the Office for Students off the hook.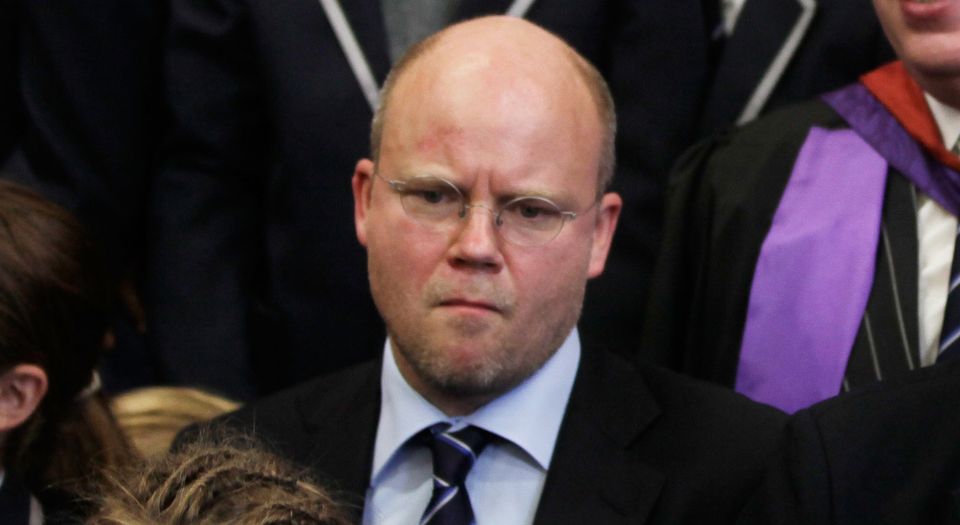 2018 was just minutes old when the custodians of acceptable thought honed in on their latest target – the contrarian turned educationalist Toby Young. As news broke of Young's appointment to the board of the government's new Office for Students (OfS), Twitter went into meltdown and Guardian journalists abandoned New Year celebrations to screenshot Young's beyond-the-pale utterances.
Labour MP and Brexit-basher David Lammy tweeted 'Welcome to Trumpland' and declared Young 'a sexist misogynist'. Never one for understatement, Paul Mason described Young as a 'Tory eugenicist and educational apartheid guru' who 'despises working-class kids who try to make good through education'. Economist Danny Blanchflower called for Young's removal from the OfS board, arguing he was 'totally unfit [and] unqualified'. Academics rushed to join the hate-fest.
I have no intention to defend Young's tweets about women's breasts, gay sex or even his more detailed plans to incentivise breeding in order to enhance intelligence. Young is more than capable of defending himself. He has described his past comments as 'sophomoric' and purged his Twitter account of thousands of politically incorrect statements. Some of Young's opinions flipped between deliberately provocative and vile. Yet, incredibly, the response of the social-media mob has been more hate-filled and unhinged than anything spilled from Young's keyboard.
Outraged Twittermobs demanding apologies for thoughtcrimes and social media pile-ons are now a routine part of life. But, even by today's norms, the furious reaction to Young's appointment has been hysterical and embarrassing. Labelling him a eugenicist and a fascist doesn't only display a spectacular historical illiteracy – it also ignores what Young has been up to for the past few years. The more sober response to Young's appointment is that he is simply unqualified. But Young does have experience in the education sector: as he was quick to point out to Paul Mason, he has opened four free schools in London that will educate almost 2,000 children and take in an above average number of children on free school meals.
In all the hysteria over Young's tweets, the real problem for higher education – the establishment of the Office for Students (OfS) – has been overlooked. Academics arguing Young is unqualified, that he lacks experience of higher education, score an own goal. Presumably they believe that a better qualified candidate – or even, as some have suggested, a student – would make the OfS acceptable.
The OfS is a regulatory body set up with the aim of ensuring the market in higher education works so that students receive value for money and a satisfactory university experience – as such, it will undermine the autonomy of institutions. None of these demands upon universities is new. Successive governments have sought to bring about efficiency in higher education through the workings of the market. That many students have come to see themselves as customers, in receipt of a service and a certificate in return for tuition fees, has been a fact of life for the past decade. The OfS, while not bringing these problems into existence, will certainly exacerbate existing trends.
The hysteria over Young's appointment is a distraction from the real issues facing higher education. Worse, the outrage whipped up over one politically incorrect individual actually lends legitimacy to the OfS and the government's reforms. It makes it appear as if higher education's biggest problem is Toby Young, and with his sacking, and a politically palatable replacement, everything will be just great. Rather than Young, his critics argue, we should get representatives of the NUS on the OfS board – that is, get students to regulate universities!
It seems likely Young has joined the OfS in order to meet Jo Johnson's goal of enforcing free speech in universities. Last week, Johnson again reiterated his concerns with No Platforming and censorship in higher education. Ironically, the hysteria directed at Young from academics and the demand that he should be sacked (No Platformed from a job he hasn't yet begun) shows Johnson's concerns are not misplaced. It illustrates the need for someone like Young to shake up a higher-education sector that has become censorious and politically conformist.
But unfortunately, Johnson is as ignorant about free speech as the Twittermobs criticising Young's appointment. Johnson's desire to see the OfS legislate free speech into existence on campus is not just misguided, but impossible. Much of the current impetus to restrict free speech stems from various government policies. The Prevent Duty, which compels universities to monitor external speakers and report students deemed susceptible to radicalisation, is only the most obvious.
The Teaching Excellence Framework and the importance universities have come to place on student satisfaction also has a corrosive effect on free speech. Lecturers, conscious that students are evaluating their performance, are perhaps less likely to push teaching into terrain that is too intellectually challenging or emotionally discomforting. If students demand trigger warnings and a decolonised curriculum, then all too often that is what they get.
Similarly, the marketisation of higher education, with its institutional onus on brand image and reputation management, keeps a lid on academic freedom. Psychotherapist James Caspian had his research into the experiences of individuals who transition from one gender to another shut down by Bath Spa University. 'The fundamental reason given was that it might cause criticism of the research on social media, and criticism of the research would be criticism of the university. They also added it's better not to offend people', Caspian said.
The remit of the OfS is to enhance the power of students within higher education and to promote the market. It cannot do this and promote free speech at the same time. Its very existence undermines the institutional autonomy that is fundamental to academic freedom. Yet, tragically and embarrassingly, academics and journalists have been far too busy projecting outrage at Toby Young's tweets to take up these substantive issues.
Late in the day, some are now arguing that it's possible to campaign both for Toby Young to be sacked and for the abolishment of the OfS. But so far, all the bluster has been directed at the easier target: today's hate figure who once made nasty remarks about disabled children and working-class students. Meanwhile, the Office for Students has had a free pass. The ignorance, ideological conformity and intellectual cowardice that has been on display since the beginning of this year does not bode well for academia in 2018.
To enquire about republishing spiked's content, a right to reply or to request a correction, please contact the managing editor, Viv Regan.