An empire of barbarism
This year, the West continued to unravel the Middle East.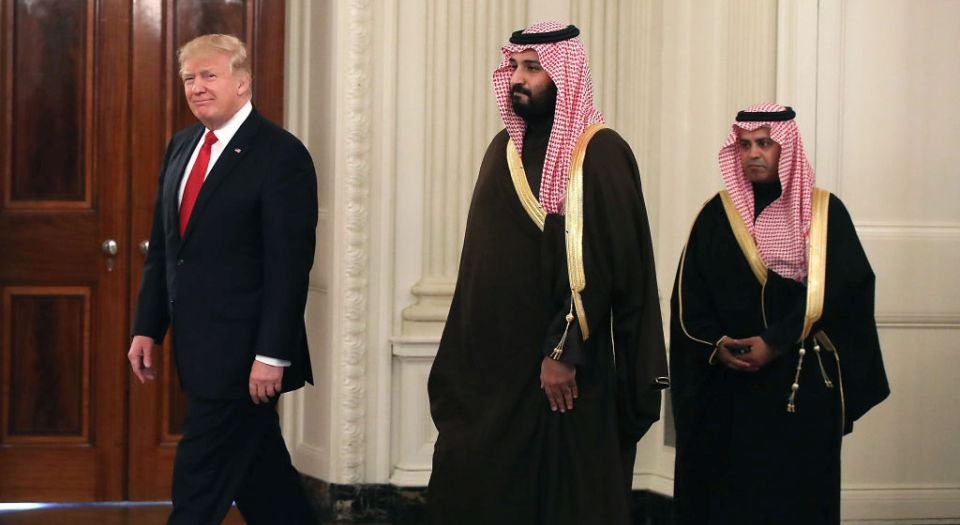 In one respect, the Middle East has had a good year. ISIS and its miserable affiliates suffered what looked like terminal defeats. ISIS lost its last Iraqi town, Rawa, on 17 November, and, unlike after other military setbacks, mustered barely a car bomb in response.
The scourge of so many Middle Eastern territories since it rolled through Iraq and Syria in 2014 suffered its first signal loss of the year when the US-backed Iraqi security forces, aided by assorted Shia militias (so-called Popular Mobilisation Forces), pushed ISIS out of its key Iraqi holdout of Mosul in July. It came at considerable cost both to Mosul's civilians, nearly 6,000 of whom died thanks to the US-Iraqi coalition's indiscriminate use of heavy weaponry, and to the specious moral prestige of those in the West who spent much of 2016 likening the Russian-backed Syrian army's assault on Aleppo to the Nazis' horrific bombing of Guernica. But then, as the likes of Tony Blair, George W Bush and their successors remind us, the Middle East, and Iraq in particular, has long denuded the vainglorious of their ethical veneer.
Still, blatant moral hypocrisy aside, there is little doubt the victories of the Iraq-US coalition against ISIS were positive moments. Perhaps more devastating still to the cause of the Caliphate was the retaking in October of ISIS's Syrian jewel, Raqqa, the de facto capital of the Islamic State. ISIS's territorial loss, estimated in June to be 60 per cent of its 2015 peak, has gone hand in hand with the near disappearance of its revenue sources. ISIS is not finished, and its Western fanboys are likely to persist in their acts of nihilism; but its dreams of an Islamic State look further away than ever.
Yet, in other respects, the Middle East remains a thoroughly destabilised, disordered region. The lives of many of those who live there are still in thrall to an assortment of threatening, unpredictable forces, from the babel of militias that have proliferated in the wake of collapsing, retreating states, to the dangerous remote-control manoeuvrings of the regional powers of Iran and especially Saudi Arabia.
And that's because the sources of destabilisation, the external influences and drivers of the Middle East's unravelling, the armers and backers of those actively pursuing conflict, remain steadfastly involved in Middle Eastern affairs. So, on the one hand, Russia, allied with the Iran-led, largely Shia grouping of Iraq, Syria and Lebanon, continues to react to the chaos by seeking the realpolitik objectives of security and stability with often brutal consequences, as shown by its attempt to shore up Bashar al-Assad's Syrian regime in the face of what became an Islamist insurgency. And, on the other hand, there are the principal creators of the chaos to which Russia and its allies respond – namely, the US and its Western cohorts.
The barbarism of Western intervention in the Middle East is nothing new, of course. It is nearly 15 years since the so-called Coalition of the Willing invaded Iraq under the banner of the 'war on terror', and the ramifications of that fateful venture continue to be felt: in Iraq, where the US and allies, in the intervening years, have had to assume the security functions of the state they destroyed (albeit only where the Iran-backed Shia militias failed to); in the emergence of ISIS, which, operating under its previous brand of Al-Qaeda in Iraq, grew out of the Sunni insurgency against the US-backed-staffed-and-armed Iraqi security forces; and across the region, where the instability unleashed in Iraq in 2003 was to culminate, rather gloriously, in the Arab Spring of 2011, and then degenerate in the internationalised barbarism of the Syrian conflict, the aerial bombardment and devastation of Yemen, and, in general, the political and social uncertainty, punctuated by mass violence, which now afflicts the Middle East.
Yet, somehow this year, Donald Trump's US administration has managed to continue the barbarising trajectory of its predecessor administrations with an even greater degree of dangerous buffoonery. Nowhere is this more pronounced than in his warm embrace of Saudi Arabia and its de facto ruler, crown prince Mohammed bin Salman, which has in turn emboldened the young prince in his efforts to cement his authority internally, and project it externally, with devastating consequences.
So, in October, Saudi Arabia and its regional allies in the Gulf Cooperation Council, imposed a blockade on their one-time partner Qatar, something Trump approved with a series of gushing tweets; in November, the crown prince effectively abducted Lebanon's prime minister, forced him to resign and make a statement condemning Iran and Hezbollah, before releasing him to unresign a few weeks later, with nary a bad word emanating from Capitol Hill; and throughout 2017, the Saudis have continued their now two-and-a-half-year-long airborne assault on Yemen's Houthi rebels, which, combined with a border blockade, has had devastating consequences. Ten thousand Yemenis have been killed, seven million face famine, and 18.8million are in need of some form of humanitarian assistance. And throughout it all, the US and the UK have not only supported the Saudis in their act of mass slaughter, with official visits and kind words; they have also armed and assisted them.
And the rationale for Trump's, and increasingly the West's, intervention? To combat Iran — which in turn stands in for the ultimate object, despite Trump's Putin love-in, of the West's reheated animus: Russia. It is this shallow, unthinking antagonism towards Iran, one of the original points on Bush Jr's axis of evil, which now seems to underpin the barbarising alliance between bin Salman's Saudi Arabia and Trump's US. It underpins the quarantining of Qatar, for being too close to Iran; the meddling in Lebanon, for being in cahoots with Iran-backed militia Hezbollah; and the destruction of Yemen, for staging a rebellion tenuously supported by Iran. So obsessed with taking on Iran is Trump and his coterie of determinedly daft advisers, that he is now even set on ripping up the international nuclear deal agreed with Iran, which led to a lifting of sanctions in return for a cessation of its nuclear weapons programme in 2015.
So the ongoing threat to the Middle East comes not from internal agents like ISIS, but from the blundering and posturing interventions of Western states, with Trump's US the most blundersome and posturing of all. Trump and his advisers probably don't intend to cause the conflagration of the region, pitching Saudi Arabia and its allies into battle with Iran and its allies, in a series of ever more destructive proxy wars. But what interventionists intend and what they cause have always been two very different things.
Tim Black is a spiked columnist.
To enquire about republishing spiked's content, a right to reply or to request a correction, please contact the managing editor, Viv Regan.