A United States of Europe? No thanks
Martin Schulz's proposal exposed his own fear of democracy.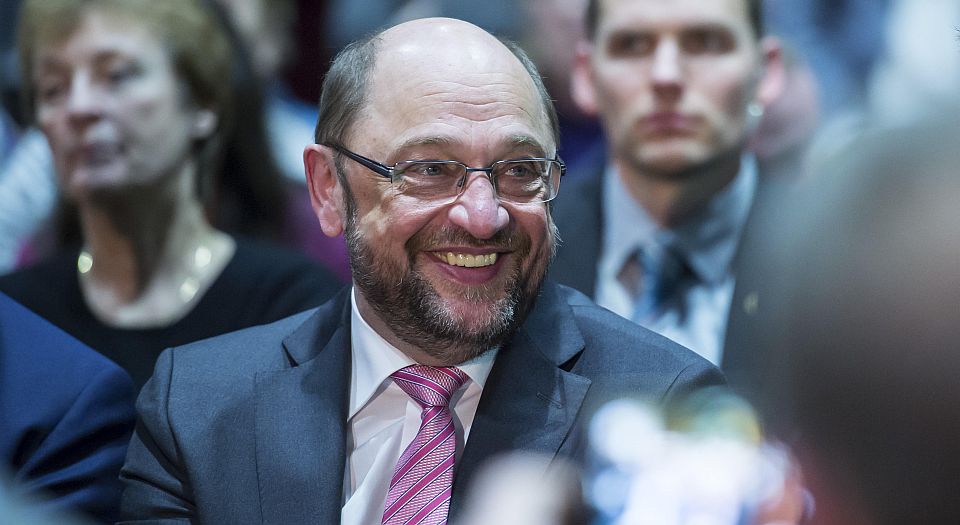 When Martin Schulz, hapless leader of Germany's Social Democratic Party (SPD), proposed the creation of a United States of Europe last week, many recommended he take a reality check. The FAZ newspaper spoke of 'an overcompensation after his crushing defeat' in September's federal elections, and went on to slam this 'hubris of a professional European'. Sahra Wagenknecht of the Left Party described his proposal as 'otherworldly'. According to an Emnid survey, carried out after Schulz made his comments at the SPD congress, only 30 per cent of Germans would support a United States of Europe.
But why assume that Schulz was unaware that people would be apprehensive about his idea? It's very likely he knew what the response would be. As president of the EU Parliament from 2012 to 2017, Schulz often complained about the European public's lack of trust in the EU. At the start of the German election campaign, back in February 2017, Der Spiegel warned that many Germans were not well-disposed towards 'those in Brussels' and that too much talk about the EU might actually harm Schulz. Schulz restrained his pro-EU sentiments back then; there was certainly no talk of any grand European vision in the months leading up to the elections.
Schulz knew very well that his comments would cause controversy, and that a majority of Germans would reject a United States of Europe. That is why he kept these views to himself when it mattered most that he lay out his agenda – during the election. Because he feared, rightly, that his EU fervour would mess up his chance of becoming chancellor. So it was hypocritical for German foreign minister and former SPD party leader, Sigmar Gabriel, to defend Schulz by saying he was simply presenting a vision. Politics, Gabriel claimed, is often criticised for lacking vision, 'and now someone has had an idea and everyone's about to jump down his throat'. Where was this idea when Germans were discussing politics and voting for our representatives, Gabriel?
Instead of vision, during the election campaign Schulz complained about the 'cruelty' of the election debates – that is, the discussions were too heated for his liking. He behaved arrogantly, seeming to assume he could win a majority without outlining any clear programme or policies. He no doubt found the verdict of the electorate harsh – the SPD got its worst result ever – but in truth it was a healthy sign of a functioning democracy. The result showed that what is passable and acceptable in the EU parliament – that is, making a career through backroom deals and theatrical posturing – just doesn't cut it with German voters. They want more.
Against this backdrop, it is understandable that Schulz should now call for an expansion of the EU: he sees this institution as an easier, less publicly engaging way of doing politics. And he's right. The EU has always been about letting politicians like Schulz make big decisions while keeping them shielded from democratic and public pressure. When Schulz now speaks of the EU as 'our life insurance', and calls for a constitutional treaty to create a federal Europe that would be a 'sensible complement to the nation state', we should be clear about what he means: the further strengthening of a political sphere that is as far removed as possible from irritating voters and their ideas and beliefs. The authoritarian tone of his so-called vision cannot be ignored.
Just a few months ago, Schulz promised Germans that he would 'defend democracy from the opposition', yet now he seems keen to continue the grand coalition with Angela Merkel. That was bad enough, indicating that he is a politician who is more about deals than democracy, but his United States proposal is worse: it confirms he is that new breed of European politician who wants to escape democracy and do politics beyond the reach of ordinary people.
Sabine Beppler-Spahl is head of the board of the liberal thinktank Freiblickinstitut e.V., which has published the Freedom Manifesto. She is also the organiser of the Berlin Salon.
To enquire about republishing spiked's content, a right to reply or to request a correction, please contact the managing editor, Viv Regan.