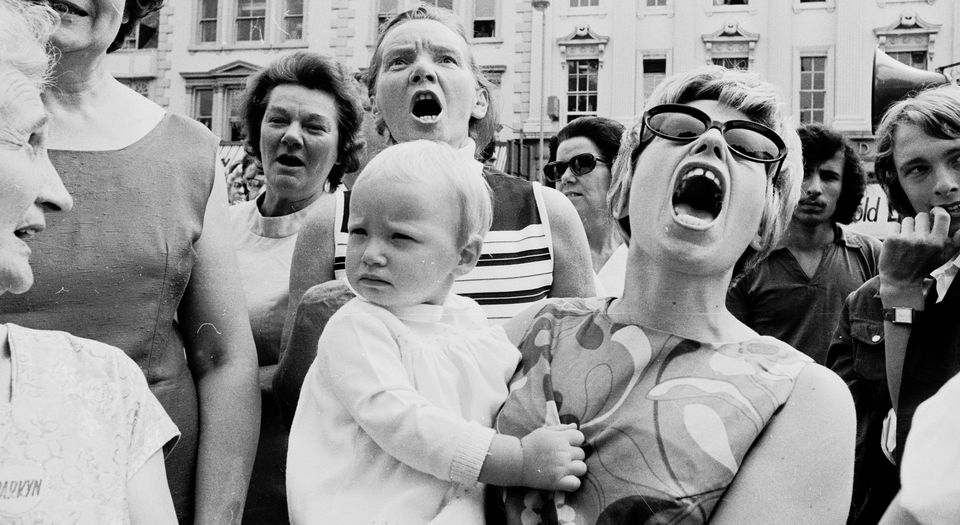 Long-read
What women want
Ella Whelan's new book puts freedom back into feminism.
While writing this review, two newspaper pieces catch my eye that sum up today's destructive sexual-politics zeitgeist. In the New York Times, author Stephen Marche applies pseudo-Freudianism to the Harvey Weinstein scandal, concluding 'if you let boys be boys, they will murder their fathers and sleep with their mothers'. The now assumed truth of the 'brutality of male libido', he argues, is made worse by the reluctance of men 'to talk about their own gendered nature'.
The other piece was in the Observer's problem page, where a political-party activist had written in to ask: 'Should I report sexual harassment I received even though I later had a sexual relationship with the harasser?' She explains how she dealt with it at the time: 'I laughed as I was really not sure how else I could respond.' But now, she writes, she is upset and guilt-ridden. '[W]ith the stories in the press I wonder if I should report his behaviour. Or have I let women down, by sleeping with my harasser and using him for a job reference? I know I will get abuse for this.' In response, Mariella Frostrup, the Observer's agony aunt, seems unusually hesitant and nervous. Why is this? Because 'so pulse-raising is the topic that the angry mob will already be racing to gather kindling for the bonfire and pithy 140-character putdowns to roast me', writes Frostrup. Still, she sensibly points out the dangers of 'wip[ing] out the art of seduction entirely. We can't afford to omit shades of grey from the discussion, no matter how loud and vitriolic the chorus of disapproval.'
So in the name of a feminist campaign against sexual abuse, men are routinely characterising themselves as potential predators; advice columnists are pulling their punches for fear of the Twittermob; and worse still, women revisiting past unpleasantness through the prism of #MeToo are fearful they'll be attacked by feminists for not reporting incidents they had moved on from. How on earth did we get to this point? Luckily, Ella Whelan's new book, What Women Want: Fun, Freedom and an End to Feminism, helps us untangle this mess.
What Women Want is a necessary antidote to the #MeToo madness, not least because, like that problem-page letter writer, it is sometimes difficult not to feel as though you're letting down the sisterhood when you fail to 'call out' men for the slightest sexual indiscretion. The opprobrium is even worse if you criticise the post-Weinstein search for sex abusers, or suggest perhaps there is something of the witch hunt about it.
What Women Want, written before the Weinstein scandal washed over the public sphere, doesn't address these specific issues. But it does expose the censorious and authoritarian impulse behind much contemporary feminist campaigning. Take the Reclaim the Internet campaign, which seeks to combat 'online abuse'. As one of the movers behind it, MP Jess Phillips, puts it, 'I want spunky women shouting up and facing honest-to-goodness debate and challenge. Not men with spunky names bullying women into silence.' Yet, as Whelan points out, if you want to see bullying and abuse online, just look at the viciousness meted out to any woman – especially of the spunky kind – who refuses to recite verbatim the received opinion on sexual harassment. Or take a peek at the vitriol tweeted at older, anti-trans feminists, or 'Terfs'. It's enough to make the most rabid alt-right geek blush.
That is why What Women Want is so necessary today. It anticipates the dangers to women's liberation posed by campaigns such as #MeToo, and it explores the historic trends that have led feminism down such a disastrous cul-de-sac. And in doing so, it gives readers a fresh set of arguments to combat these regressive trends.
It is a short book, but it packs a real punch in its five chapters, covering feminism's disdain for free speech; its morbid obsession with the body; its war on sexual pleasure; and its corrosive influence on the workplace. Whelan warns that this is not a 'do-it-yourself feminist text, a how-to guide on feminism for the under-30s, or an anecdotal musing on what it means to be a woman'. Which is good news.
But it actually does provide some DIY-style lines to bat away practical and philosophical problems in a no-nonsense way. For example, when discussing online harassment, Whelan rightly notes that 'Twitter is a hotbed of knee jerks and troublemakers. Our message to shrinking violets should be: if you don't like it, stay away from it. There is no social obligation to tweet.' She also defends the right to get angry: 'The freedom, that is, to let a few expletives end a boring online argument… Do women really want to take the emotion out of public discussion for the sake of a few hurt feelings?'
And despite Whelan's protestations, the book is at its most compelling when she does indeed indulge in some anecdotal musing, using her lived experience of being a young woman in 2017 to help us gain perspective about the very real challenges women face today. Whelan doesn't shirk from problems or present an overly rosy narrative. But she rightly excoriates those who conflate flirtation or regretted sexual entanglements with the serious abuse that does pose a threat to women. Hence she criticises those feminists who 'encourage women to see every sexual encounter not as a potentially exciting experience, but as something risky and dangerous'.
She admits that most women will feel uncomfortable catching late-night transport alone: 'If I bump into a man on my own late at night on a dark street, my heart will still race a little faster than if I had come across a woman with a baby.' But she puts these fears into historical perspective, recalling the important struggles for freedom that mean that 'women have won the right to walk home in tiny skirts without shame or harassment' – and, indeed, without chaperones. She reminds us that as recently as the 1960s, women were still 'literally put under curfew to protect them from the imaginary dangers of the opposite sex'. Here she quotes freedom-fighter Camille Paglia's famous dictum that women fought for the freedom 'to risk rape'. This doesn't mean that 'women were supposed to smile and accept unwanted sexual contact from men, whether negligible or criminal'; rather, she argues that those past radicals fought precisely for women to be 'as free as men to deal with their sexual encounters', and that meant 'taking your sexual encounters in your own hands'. She concludes that 'in order to combat any lingering fear of dark alleys and lone night-bus rides, women cannot succumb to being painted as potential victims. We should encourage women, especially young women, to feel that they can handle situations themselves.'
Whelan is particularly strong when unpicking the 'morbid fetishisation of negative sexual encounters'. Take her dissection of so-called Mattress Girl, Columbia University student Emma Sulkowicz. Sulkowicz infamously turned her alleged rape into an art project, which meant carrying a mattress with her wherever she went on campus. She said that her visual stunt was 'an endurance piece… battling rape always has been'. But, as Whelan explains, it illustrates well how 'women are… encouraged to wear their negative experiences around their necks as part of their identity… like a scarlet letter… tainted'. The idea that a rape is something that women have continuously to endure, and carry around with them 'cements the idea that rapes changes women… She is no longer someone who defines herself, but is defined by this act that was forced upon her.'
Whelan argues that this takes away 'the chance for women to claim back what they lost during their assault – their freedom. The freedom to not be a woman who was assaulted or raped.' This is a very strong insight into how best to be deal with even the most heinous of crimes. It should at least give pause for thought to those who now declare that women's lives can be ruined forever by a touched knee.
What Women Want is witty, too. In the chapter titled 'Feminism and the Body', Whelan writes that 'when it comes to language, feminists favour restriction. But when it comes to bodies, contemporary feminists seem to want to let it all hang out.' She also offers hilarious examples of feminism's obsession with genitalia, in which 'pussy hats are not a euphemism', and women's marches feature placards of 'hand-drawn signs showing uteruses, vaginas, boobs and chants that rhyme with pussy and cunt'. This, Whelan argues, reveals a historic shift in women's liberation. If feminism was once about the 'fight for a woman's right to leave behind the dishcloths, baby bottles and kitchenware of the private sphere, and be as much part of the public world as any man', it is now about 'pushing women back into the bathroom with a mirror in hand, encouraging them to find meaning in staring up their own arseholes'.
Discussing the new phenomena of 'gross-out feminism' and how it is dragging women back 'to the state of visceral, biological creatures', Whelan quotes Caitlin Moran's semi-autobiographical novel How to Build a Girl: 'There is no such thing as oversharing.' Except, as Whelan points out, there is. For example, today's feminists seem keen to overshare endlessly about, of all things, menstruation. At an excruciating dinner party I attended last year, myself and fellow guests were hectored by one feministy celebrity for being squeamish about discussing periods over our profiteroles. I was scorned for refusing to celebrate the female protesters who stood outside parliament wearing blood-soaked white jeans to illustrate their opposition to the tampon tax. When I explained that on a recent visit to India I'd met women activists fighting for society's poorest to have access to toilets to be able to urinate, defecate and bleed in private, I initially received blank looks. And then sympathy. 'I have noticed that women of a certain age', said one of my fellow diners, 'are often too repressed and inhibited to understand the importance of fighting period stigma'. What Women Want helped me understand this cringeworthy condescension by spelling out the new orthodoxy: 'Women who don't discuss their bodily fluid on Twitter or write about it in articles are oppressed, restrained and exhibiting symptoms of internalised misogyny, apparently.'
The book's finale is a feisty call to arms. Today's feminism has betrayed its radical, older, freedom-fighting sister of the Sixties and Seventies. We should reject self-serving feminism because 'it's no longer a political movement… It has turned into an identity… Instead of being a means to an end… a means to liberating women – feminism has become an end in itself.' When Whelan asks what women want, she optimistically concludes 'women want freedom – to have fun, and to think independently'.
I am perhaps world-wearier and fear that far too many young women are being sucked into feminism's identity-victim vortex. They may need a nudge to escape. So being pragmatic, with Christmas coming, if I am asked what women want (or perhaps need), the answer has to be a copy of Ella Whelan's tour de force.
Claire Fox is the director and founder of the Institute of Ideas, and the author of I Find That Offensive. (Buy this book from Amazon(UK).)
What Women Want: Fun, freedom and an end to feminism, by Ella Whelan, is published by Conor Court.
Picture by: Getty Images.
No paywall. No subscriptions.
spiked is free for all.
Donate today to keep us fighting.
Donate online
To enquire about republishing spiked's content, a right to reply or to request a correction, please contact the managing editor, Viv Regan.