Angela Lansbury: the latest witch on the pyre
So much as question the #MeToo movement and you'll be mobbed.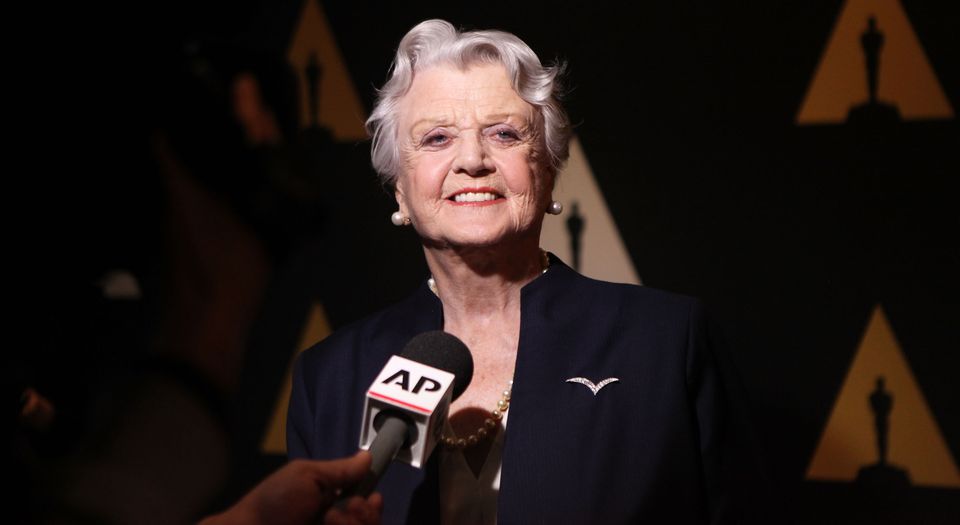 Another day, another outrage. It seems even news of a royal wedding can't derail the all-consuming sexual-harassment panic. But in a surprise move, we're not directing two minutes of hate at another lecherous politician unable to keep his hands off a reporter's knee. Nope. Now it's Dame Angela Lansbury in the stocks. That's right, the twinkle-eyed 92-year-old star of Murder, She Wrote stands accused of 2017's most heinous crime of all: victim-blaming.
Despite an acting career that began long before those now pouring on the vitriol were born, Lansbury has confessed to never having suffered sexual harassment at the hands of a Hollywood producer. To make matters worse, she neither wholeheartedly denounced those accused nor applauded the bravery and innocence of those coming forward with accusations of harassment. Instead, Lansbury told the Radio Times: 'There are two sides to this coin.'
And there we have it: heresy in one short sentence. Lansbury will by now know that in the eyes of the righteous, the puritans, the keyboard activists, there are never two sides to a story. The women coming forward are always victims to be believed with absolute certainty. The men, on the other hand, the vile accused, are to be denounced and banished from public life in perpetuity.
Lansbury veered from this script. She said, 'We have to own up to the fact that women, since time immemorial, have gone out of their way to make themselves attractive. And unfortunately it has backfired on us – and this is where we are today.' She continued, 'We must sometimes take blame, women. I really do think that. Although it's awful to say we can't make ourselves look as attractive as possible without being knocked down and raped.'
This is all the ammunition a baying mob now needs. Cue a monumental Twitterstorm denouncing Lansbury for being old, ignorant, out-of-touch, suffering with dementia, a rape apologist, a victim-blamer, a gas-lighter. One droll tweet sums up the collective mood:
*Sees Angela Lansbury is trending.*
'OH NO! SHE'D BETTER NOT BE DEAD!'
'Oh wait! It's worse.'
In the eyes of 2017's social-media chorus, it's better to be dead than to express an opinion that falls beyond what the righteous have declared acceptable. If these outrage-mongers ditched the euphemism and came out from behind their screens they'd be sharpening pitchforks and chanting 'Kill the witch!'.
The fact that Lansbury makes clear that 'there's no excuse' for the way men like Harvey Weinstein behaved is ignored. Her claim that individual women are not at fault likewise counts for nothing in the eyes of those now lining up to shout 'blasphemy!'.
For what it's worth, I don't share Lansbury's view – it lets rapists abdicate responsibility for their actions to say men are rendered uncontrollable when faced with a beautiful woman. But discussing power and responsibility in an industry where, rightly or wrongly, many women knowingly market themselves on the basis of their looks and sexuality should not be off limits.
Lansbury is not the first high-profile woman to be accused of victim-blaming. Chrissie Hynde, Anne Robinson and Ann Leslie are just some who have been charged with the same crime. Twittermobs now know that the siren call of 'victim-blaming' provides the cue for a pile-on. But it's a disingenuous allegation. Neither Lansbury nor any of the others found guilty has said a particular woman was to blame for a specific crime carried out against her. In fact, they've all gone out of their way to argue against this. (Except for Hynde who, arguably, victim-blamed herself.)
The victim-blaming accusation reinforces the idea that women, all women, are victims. Women are labelled as victims before cases are tried in a court of law, even though they should be called 'accusers'. What's more, the charge of victim-blaming presents women as entirely passive – they are in no way held responsible for their actions. Instead they are simply to be believed. In reality, sometimes women – like men – do stupid things. Of course, this does not mean women should expect to be raped or attacked. But the idea that women are only ever guileless and unworldly is demeaning. It reduces women to the status of children.
The charge of victim-blaming serves a further purpose. It shuts down discussion. It's worth keeping in mind that Lansbury was asked a question and, in response, expressed her opinion. Lansbury hasn't sexually harassed anyone. Yet the extent of the outrage presents her words as morally equivalent to an act of physical abuse. This online mobbing chills public debate and makes other people think twice before challenging the consensus.
This Christmas holiday I'll be watching Dame Angela starring in the BBC's new adaptation of Little Women with my 11-year-old daughter. And I'll raise a glass to a fantastic actress and a terrific role model.
Joanna Williams is education editor at spiked. Her new book, Women vs Feminism: Why We All Need Liberating from the Gender Wars, is out now.
To enquire about republishing spiked's content, a right to reply or to request a correction, please contact the managing editor, Viv Regan.