Meghan Markle: Generation Woke's Princess Diana
Now identity politics has become an apology for monarchy.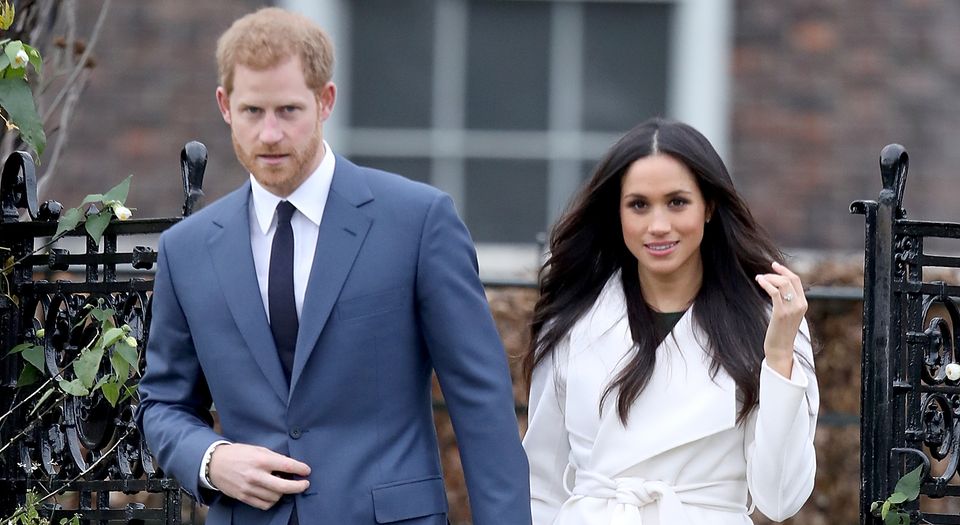 If you needed any more proof that identity politics has nothing whatsoever to do with being progressive, and that it has become a block to universalism and ending the inequality of humanity, look no further than the fawning response to the engagement of Prince Harry and American actress Meghan Markle – one of those rare occasions in which both the Telegraph editorial team and the identity-politics set erupted in simultaneous celebration.
That people who normally pose as radical are so loudly celebrating the fact that Prince Harry has got engaged to mixed-race divorcee Markle – purely because our throwback, medieval monarchy now has an attractive 'diverse' couple at its centre – shows how much identitarianism has distorted left politics.
The response has been remarkable. 'Don't underestimate the symbolism of a royal marriage. From now on, it will be impossible to argue that being black is somehow incompatible with being British', reads a comment piece on the Guardian's frontpage. (According to the nominally republican broadsheet, the monarchy, an aristocratic family with a drawer of silverware in their mouths, embody what it means to be British.) 'Is it too mad to wonder, once the Brexit dust settles, whether the younger royals may – against all the odds – represent a Britain looking forward to the future rather than an imagined past?', writes a commentator in the Independent. Meanwhile, 'Black Twitter' erupted in .gif-laden celebration.
Just think about all this for a second: a mystical monarchy, based on a God-given right to rule us wayward plebs, is being explicitly presented as progressive. Not just that, it's being cast as the antidote to we mere subjects' decision to strike out for democracy at the EU referendum last year. The world of identity politics, so obsessed with representation, so blind to class, has become an explicit apology for inherited privilege. US progressives siding with Hillary Clinton, precisely the kind of 'neoliberal' politician they rage against between elections, all because she might 'break the glass ceiling', was bad enough. But getting excited over our ruddy-cheeked betters, just because they have been given a diverse lick of paint? Hand me my musket.
It all goes to show how tame and establishment what passes for progressive politics is today. Markle, who will give up her role on TV show Suits to focus on the requisite public appearances and charidee work, has been celebrated for taking up progressive causes. The main evidence for this seems to be that she gave a speech at the UN, talking about how she once sent a letter of complaint to a soap company over its sexist ads, and once wrote a piece for Elle about how, as a biracial woman, she struggled with her identity. If that's the bar, then left politics is dead. Over. Swallowed by narcissism and navel-gazing. The weird joy over Markle, Generation Woke's Princess Diana, is the final nail in the coffin.
The identitarian fawning over Meghan and Harry's nuptials benefits only the establishment. In the Evening Standard one Tory monarchist praised the wedding as a 'sign of a changed nation' and the 'shot in the arm' the monarchy needs. A bit of diversity doesn't challenge monarchical privilege, you see, it just rehabilitates it in PC form. The Windsors have been savvy enough to shift with the times. Knowing that divine right no longer flies, they recast themselves first as public servants, then as a breed of celebrity. But their position – as individuals elevated above the demos and politics, leading us by dint of status – endures. And you see it in some liberal commentators' hope that the millennial royal couple might set an example to us Brexit-crazed plebs.
The monarchy is not what it was. And it owes much of its remarkable, enduring popularity to the fact that politicians are so disliked that the Windsors, floating above that grubby, self-serving fray, remain pretty attractive. But there is still a profound contradiction at play in Brexit Britain. A huge section of the public just revolted against the EU establishment in the name of popular sovereignty, yet there is still an unelected family at the head of our nation in whose name the government rules. It is only by deepening the argument for popular sovereignty, and carving out a democratic politics capable of giving the nation meaning, that we can truly make good on the Brexit spirit.
The celebration of Meghan and Harry among the Brexit-hating cultural set shows that it isn't just Tory monarchists who want to put us back in our box.
Tom Slater is deputy editor at spiked. Follow him on Twitter: @Tom_Slater_
To enquire about republishing spiked's content, a right to reply or to request a correction, please contact the managing editor, Viv Regan.