That's enough of the Russia blame game
The obsession with Putin's alleged meddling is messing up our politics.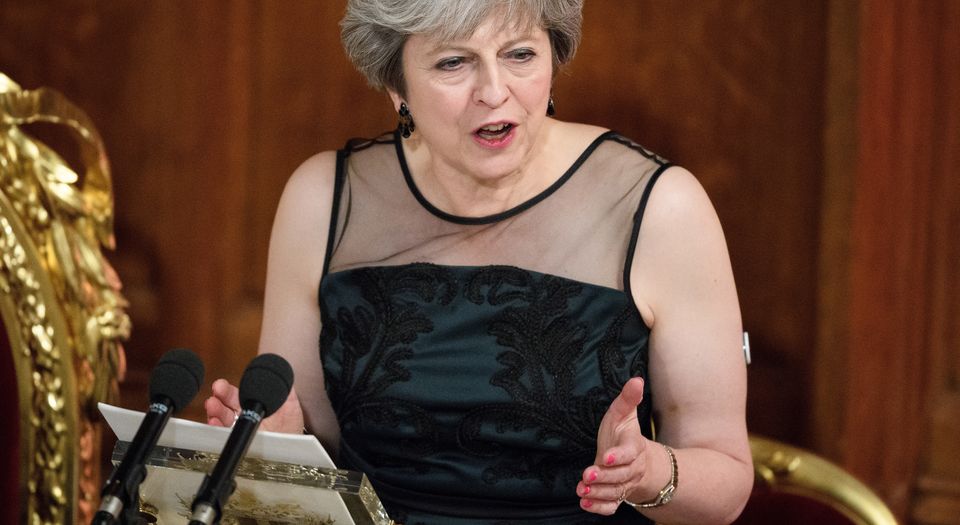 What a time to be Theresa May. Her government is in danger of collapsing, with senior figures resigning because they were off conducting their own foreign policy in Israel, or because they once brushed a journalist's knee. She's leading car-crash Brexit negotiations in which it is becoming clearer by the day that neither she nor anyone else in the government has the slightest clue about what to do. Tory bigwigs are plotting to overthrow her.
And yet despite all this, what is top of May's agenda? Russia. Last week, she trotted out the well-worn canards that Russia is seeking to destabilise European states and 'our free societies' by sowing discord with fake news and cyber espionage.
Thank you President Putin, for offering a much-needed beacon of clarity to struggling EU governments everywhere. How pleased May's speechwriters must have been when, as they floundered about trying to cobble together a speech for the Lord Mayor's banquet, they remembered Russia. When your country seems to be going to pot, play the anti-Putin card – it's always a winner.
It is certainly the case that Russia is engaging in espionage. Spying is the bread and butter of the European, Russian and American secret services. However, it does need to be noted that most of the big 'hacking' accusations directed at Russia are without proof, or have even been debunked. For example, the regularly repeated accusation that Russia was behind the En Marche hacking has been rejected by the head of French cyber-security. And how Russia is using social media to destabilise free societies with Facebook ads and Twitter has never really been clarified.
But you don't need rational argument or explanation anymore – it's enough to say 'Putin did it'. It's getting to be like the good old days of the Cold War. Point out how preposterous this all is and you're a useful idiot, a Kremlin stooge. Even Donna Brazile has been called a Putin puppet for the revelation in her book that the Democratic Party was more or less bought and run by the Clinton campaign. But what about the useful idiots who parrot domestic government propaganda and swallow everything the secret services tell them? Come back McCarthy, all is forgiven.
Putin-bashing might be popular, but it's a bad line for May to peddle. As May will be aware, there is now an explicit attempt to delegitimise Brexit by saying it's a Kremlin operation. Of course, it's all rather muddled when it comes to the facts. Is it that some of Leave supporter Arron Banks' money is allegedly from Russia? Is it that Twitter swayed all those elderly out-of-touch, backward Leave voters? Those pensioners who are always on social media!
Those using the Russia card should take a look at the political chaos in the US. Across the pond, the decision to play the Russia blame game, rather than engage in political debate, is screwing up democracy – and the UK risks suffering a similar fate.
Tara McCormack is a lecturer in international politics at the University of Leicester. She is author of Critique, Security and Power: The Political Limits to Critical and Emancipatory Approaches to Security, published by Routledge. (Buy this book from Amazon(UK).)
To enquire about republishing spiked's content, a right to reply or to request a correction, please contact the managing editor, Viv Regan.