The myth of the sexual-violence spectrum
Putting clumsy come-ons on a sliding scale with rape is abominable.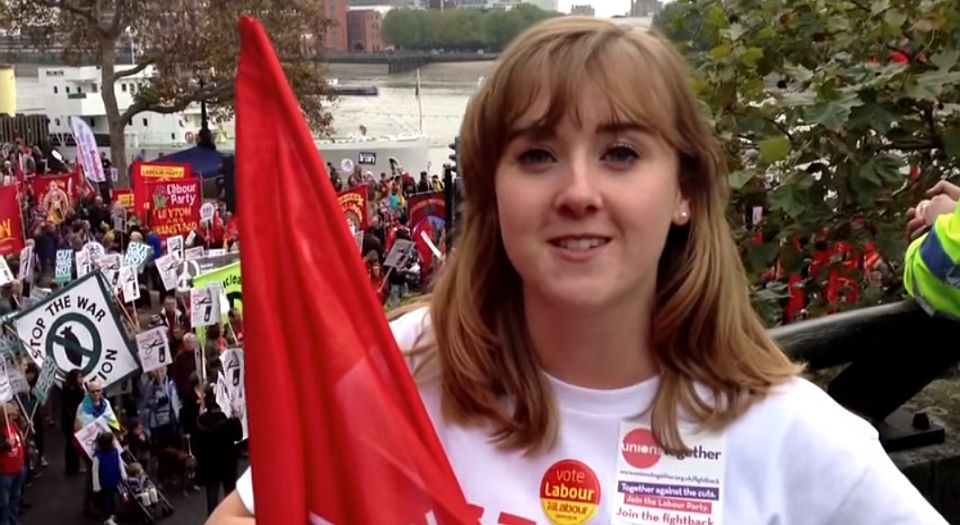 Earlier this week, something happened which changed the mood around the Westminster sexual-harassment scandal. Someone made an allegation of a serious crime. Bex Bailey, a 25-year-old former member of Labour's National Executive Committee, says she was raped at a Labour Party event in 2011. She said she had been told to cover it up by her Labour colleagues, and that it could harm her career if she reported it.
Suddenly, everything else seemed trivial. The talk of a journalist's knee being touched in 2002 (an allegation which, as I type, has just toppled Michael Fallon from his position as defence secretary) and the 'unwanted advances', in other words bad flirting – all of this suddenly appeared trivial next to the allegation made by Bailey. It felt strange to talk about what she was alleging in the same breath as everything else.
And so it should. There is no 'spectrum' of sexual violence in the way people are now talking about it. There is no connection between Westminster gossip and what was alleged by Bailey. If anything, Bailey's allegation should make us stop and think seriously about how we talk about so-called sexual harassment and sexual violence. We need to make clear that they are not the same thing. And yet, over the past few days, as more and more accusations have been made, Bailey's allegation has been lost in a sea of trivialities.
This climate makes trying these more serious allegations very difficult. What Bailey is alleging is serious violence, and it is appalling that she was told to hush it up by someone in the Labour Party. We should not rush to believe her or take her claim at face value, but it should have been taken to the police and treated seriously. The fact that it took a whirlwind of nonsense and utterly trivial allegations to compel Bailey to speak up means that, now, a fair trial is less likely. If what she says is true, someone will get away with a serious crime.
She is not alone, either. There are an increasing number of young women resorting to social media to make allegations of serious sexual violence. Even before the allegations against Harvey Weinstein, other high-profile allegations have been made and settled online and in the media. The photographer Terry Richardson was subject to a flurry of social-media allegations in 2013, which resulted in him losing significant contracts. The YouTuber Sam Pepper was the subject of a rape allegation, via a YouTube video, in 2014. Whatever you think of these men, this is not the way a civilised society should deal with allegations of serious crime.
Part of the reason this happens is because we elide bad sexual etiquette with sexual violence. Rape comes to be seen as a violation of sexual manners, rather than an act of violence. A clumsy come-on becomes equated with forcing someone to have sex. This is an appalling degradation of the seriousness of rape.
This is also a significant turnaround. For many years, feminist thinkers argued that rape was a crime of control and violence rather than sex. In the 1980s, writers like Susan Brownmiller wrote that rape had more to do with the need to control and dominate women than it did with uncontrollable sexual desire. Rapists used sex as a means of causing serious injury and degradation. Today, we are coming to see rape as on a spectrum with bad flirting. Not only does this make bad flirting and clumsy touching seem far worse than they are – it also utterly degrades our understanding of what rape is.
The most worrying element of this is its impact on young people. In a recent survey conducted by YouGov, 28 per cent of people between the ages of 18 and 24 said they believed that winking is a form of sexual harassment. Try to understand that for a moment. Such assumptions threaten our ability to live and interact with one another. It is deeply pernicious, and it makes us less charitable in our understanding of one another. I don't doubt that some MPs are dirty old leches. But surely that shouldn't immediately be grounds for public shaming.
We in the adult world have to start drawing hard distinctions. Rape is not bad sex. Sexual violence is not the same as bad flirting. And rape is an awful, specific crime. Bex Bailey's allegation should make us realise that speaking about sexual violence as a spectrum only degrades our understanding of serious sexual violence, while rendering us less able to live with each other as the clumsy, imperfect beings that we are.
Luke Gittos is law editor at spiked and author of Why Rape Culture is a Dangerous Myth: From Steubenville to Ched Evans. (Buy this book from Amazon(UK).)
Picture: YouTube
To enquire about republishing spiked's content, a right to reply or to request a correction, please contact the managing editor, Viv Regan.