Exposing Weinstein would be impossible in Britain
UK libel laws stop journalists taking on the rich and powerful.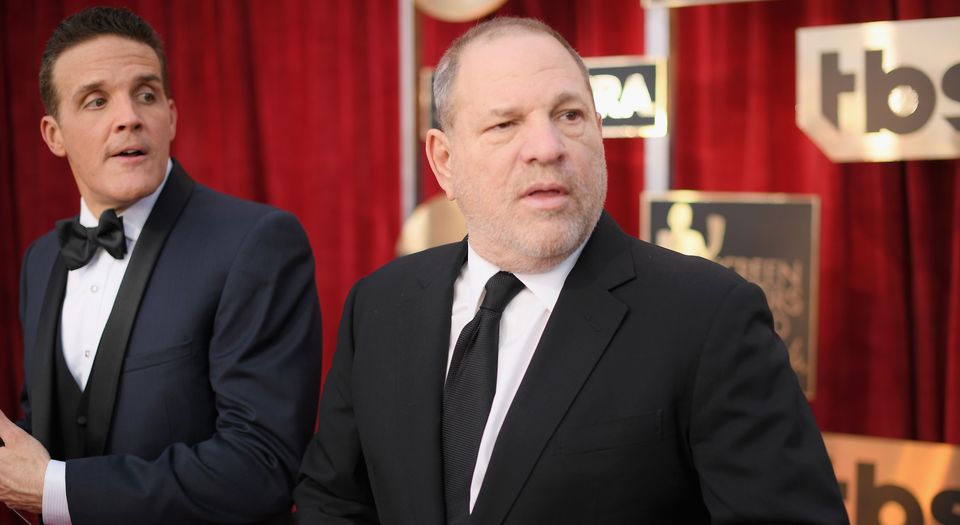 When Liberace sued the Daily Mirror for libel in the 1950s (the paper had merely hinted that the flamboyant pianist might be gay), he sent them this message: 'Your article made me cry, I cried all the way to the bank.'
The reason it was the poor old Daily Mirror that got sued, and not many of the hundreds of US publications that had dropped similar hints, owes much to the UK's libel laws, which are more aggressive towards publishers, stacking the odds very much in favour of the accuser.
This should focus the mind in the wake of the Harvey Weinstein revelations. Meryl Streep may have claimed 'not everyone knew', but on every celebrity newsdesk I've worked on, rumours of Weinstein's behaviour abounded even as we wrote stories about his work. Unfortunately, while his films were providing us with reams of great copy, we knew there would not be a hope in hell of any UK newspaper exposing his alleged behaviour to a wider audience.
The Defamation Act of 2013 may have succeeded in clearing up many of the worst excesses of the UK's libel laws, but one main problem still persists for journalists looking to take on wealthy wrongdoers. On being sued for libel, the burden of proof, as it happens uniquely in common law, sits with the defendants, who are required to prove their innocence.
This is what attracted Liberace and hundreds of other libel tourists in his wake. If you can assemble a decent (and no doubt expensive) legal team, your chances of muddying the waters are so high that it is worth pursuing a claim, even if, as with Liberace, the publishers are correct.
Watching the New York Times and New Yorker dealing with Weinstein's phalanx of lawyers, it is amazing how well they stood their stories up. Ronan Farrow of the New Yorker managed to get hold of police recordings while persuading actresses who have remained silent for decades to speak on the record. However, even with these pieces of evidence, a British newspaper would have much more difficulty in going ahead and publishing the story.
As Meirion Jones from the Bureau of Investigative Journalism told Amol Rajan on Radio 4 last week, when explaining how difficult the burden of proof is for UK publishers, 'Jimmy Savile would have been exposed much, much earlier if we had American-style laws'.
As Jones pointed out, the first investigation into Savile was in 1967. However, it wasn't until after his death, when publishers were safely out of reach of his lawyers, that the longstanding rumours about him could be brought out into the open. In the UK the maxim de mortuis nil nisi bonum (don't speak ill of the dead) is reversed. It's only once people are safely dead that you can get the truth out.
This is why the spectre of the Leveson Inquiry hanging over the UK press remains so troubling. Jeremy Corbyn confirmed in Labour's recent manifesto that a Labour government would seek to implement the inquiry's recommendations, which would make reporting on characters like Harvey Weinstein even more difficult.
Under Leveson, not only would the kind of collusion seen between the NYPD and the New Yorker be explicitly outlawed, but Section 40 of the Crime and Courts Act would have presented a veritable goldmine for Weinstein's legal team. Under Section 40, publications which do not sign up to the Max Mosley-funded regulator Impress would be required to pay all the legal fees for libel claimants, whether they are proved guilty or not. One imagines the sheer size and expense of Weinstein's legal team would be enough to put off even the wealthiest publication in the UK from levelling similar accusations to those made in the United States.
The celebrity backers of Hacked Off, the organisation which did so much to inform Leveson's findings and recommendations, might like to ponder this. They might believe that under Leveson there would still be room for the kind of investigative pieces which kickstarted the Weinstein revelations – undertaken by Jodi Kantor and Megan Twohey of the New York Times. But under Leveson this threshold may very well be impossible.
It is also worth noting that the reason newspapers can afford to pay journalists like Twohey and Kantor not to produce anything for weeks on end while they embark on a long investigation is often thanks to other journalists producing the daily, less obviously worthy content celebrities find so objectionable but which keeps publishers afloat.
JK Rowling and Emma Watson are among those who have both publicly expressed their shock at Weinstein's behaviour and backed Hacked Off in its attempts to muzzle the press. Both women may have had a raw deal from the press in the past. But if Leveson is implemented, shocking abuses of power like those alleged against Harvey Weinstein would be even less likely to see the light of day in the British press.
Henry Williams is a writer based in London. Follow him on Twitter: @hen_wills
Picture by: Getty
To enquire about republishing spiked's content, a right to reply or to request a correction, please contact the managing editor, Viv Regan.