The gay-cakes case could set a dangerous precedent
No one should be forced to express ideas they disagree with.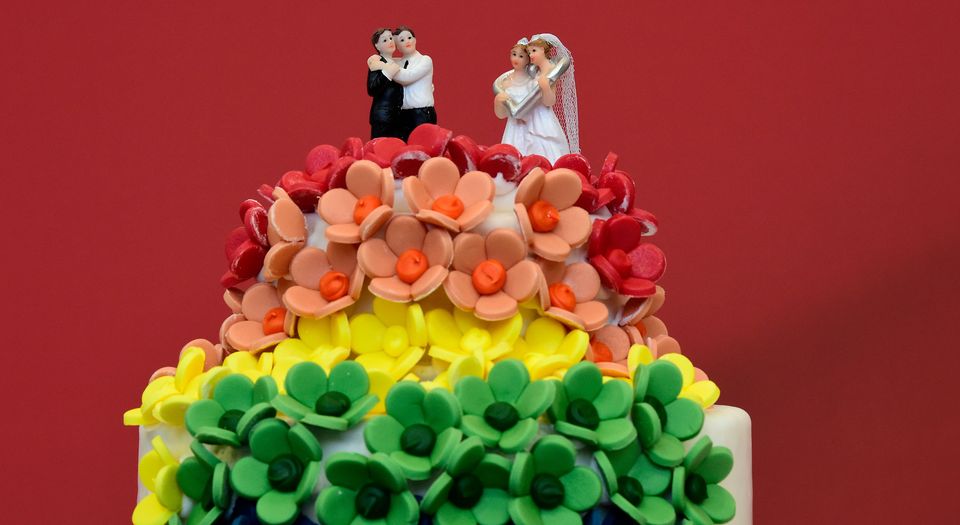 Currently, constitutional law and common decency are in agreement: business owners don't have the right to discriminate. Whatever a business owner decides he is going to sell, he has a legal responsibility to sell it to everyone, whether they are gay, straight, or transgender. But this has been extended, to the point where it is infringing upon our right to intellectual independence.
Phillips, you see, is willing to sell a regular cake to anyone, same-sex couples included. But due to his religious beliefs, he chooses not to design cakes specifically ordered for gay weddings – a choice that has landed him in court.
But why should Phillips be forced to endorse an ideology he disagrees with? When the superstore Walmart refused to sell items printed with the Confederate flag, there were no lawsuits. Why? Because most people realise that businesses are run by people, and that people have a right to align or distance themselves from whatever ideology they please. However, when the ideological exception is faith-based, people think that 'progress' is more important than religious practice.
I support gay marriage. But that's my choice, and people who own businesses are entitled to their choices, too. While businesses like Phillips' Masterpiece Cakeshop don't have the right to refuse gay people like me their usual services, I shouldn't be able to force my agenda down their throat just because their doors are open to the public.
Phillips doesn't just take ideological exception to same-sex marriage. In the past, he has refused to make cakes that have anti-American or profane messages, and even cakes for Halloween. In this country, you can't decide which people you will serve, but you can decide which messages you want to support.
A cake for a gay wedding isn't the same as one for a traditional wedding. In baking it, you give your implicit endorsement of same-sex marriage. If we force Christians like Phillips to do so, we're trampling over the same First Amendment protections we give to everyone else: the right to object to ideas with which we disagree.
In Wooley vs Maynard, the Supreme Court ruled that New Hampshire residents with religious objections couldn't be forced to bear the state's 'Live free or die' motto on their licence plates, because 'The state may not constitutionally require an individual to participate in the dissemination of an ideological message'. If we force Christians to violate their beliefs over a baked good, are we not doing exactly that?
The First Amendment also protects the freedom of association – meaning you can't be forced to join or support a political association against your will. In a 2014 case elsewhere in Colorado, a baker refused to make cakes that bore anti-gay messages for a Christian patron. The same Colorado Civil Rights Division bringing the suit against Phillips dismissed the case. It seems even activists support ideological exception, when it's something with which they agree.
Phillips isn't kicking gay people out of his store, or refusing to let them buy cake. All he's doing is declining to provide a custom-made endorsement of a gay wedding. The notion that he shouldn't be free to do so is nothing short of illiberal. And it is a dangerous precedent to set. After all, if activists successfully force religious people to echo messages that violate their beliefs, then what's to stop homophobic or hateful people from forcing their ideologies on to others too?
Brad Polumbo is a Young Voices advocate and a student based in the US. Follow him on Twitter: @Brad_Polumbo.
To enquire about republishing spiked's content, a right to reply or to request a correction, please contact the managing editor, Viv Regan.