St Vincent: still unique
Stellar songwriting takes centre stage on her new LP.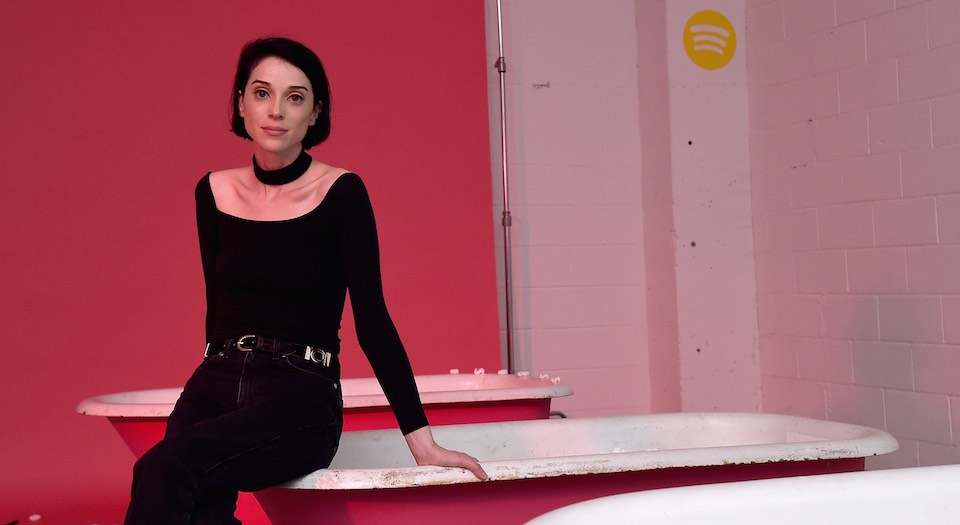 On her fifth solo album, Masseduction, the avant-garde songstress St Vincent expands upon her well-established style and tropes.
St Vincent is the genre-defying persona created by vocalist and guitarist Annie Clarke. Her sound is somewhere between Kate Bush and Jimi Hendrix. She is, to say the least, a bit of an oddity.
The opener, 'Hang On Me', is a lyrically tender track depicting Clarke and a companion not being 'meant for this world'. With a drum machine, string section and Clarke's occasional guitar fills, it's a deceivingly calm start to an album that is anything but.
'Pills' features a vocal sample from Clarke's ex-girlfriend and supermodel Cara Delevingne. In this commentary on an overly medicated America, Clarke sings about 'pills to sleep' and 'pills for the whole family'. The song is broken in two by a tranquil section, and devolves into a bizarre saxophone solo.
Synth motifs perforate the rest of the album, not least on the title track, which is one of the best songs here. The saucy vocoder mantra of 'I can't turn off what turns me on' is flanked by the sort of erratic guitar work which long-term fans will be familiar with.
'Happy Birthday, Johnny' sees the welcome return of the fictional 'Johnny' of past St Vincent albums. In this piano ballad, which explains Clarke's relationship with Johnny, the production is warm and the synths glassy and beautiful.
The album's lead singles, 'New York' and 'Los Ageless', are excellent. 'New York' is a more conventional, almost radio-friendly love song, while 'Los Ageless' is a seismic art-rock track with a sensational vocal performance. A riff on the beauty standards in Los Angeles, it rides on a pumping drum-machine and has a bridge that will make hairs stand on end.
Masseduction is a tamer affair than St Vincent and Strange Mercy, which had more of Clarke's signature batshit synths and broken guitar sounds. But even without that more wild production, this is still stellar stuff.
To enquire about republishing spiked's content, a right to reply or to request a correction, please contact the managing editor, Viv Regan.