#MeToo: seeing sexual harassment everywhere
The Weinstein scandal is giving rise to a frenzied climate.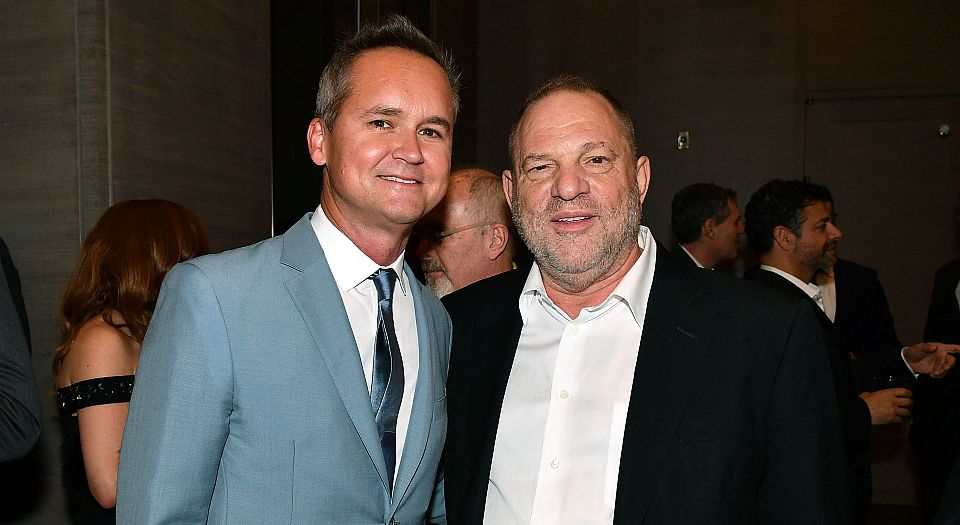 So you've just plunked a big #MeToo status on your Facebook or Twitter page – heeding the call of actress Alyssa Milano, who, sometime on Sunday night (eons ago in internet time), twittered: 'If all the women who have been sexually harassed or assaulted wrote "Me too" as a status, we might give people a sense of the magnitude of the problem.' Or maybe you're a right-leaning female and you've been chortling along or shaking your head over the latest Harvey Weinstein allegation.
Here's the problem with #MeToo-ism and the chortling over Weinstein (even if he was a big Hillary donor, etc, etc): they have become an excuse for a feeding frenzy. The mantle of victimhood is too tempting to pass up, so accusation and grievance is spreading.
According to the BBC, as of yesterday the #MeToo hashtag had been shared over 200,000 times. And it's not like those declaring solidarity with the victims of Weinstein's alleged behaviour are actually reporting anecdotes of hardcore sexual harassment or rape. (Weinstein, it is important to remember now that the vague term 'sexual abuse' is being thrown around, is accused of classical, forced intercourse-type rape.) No, what one sees on the #MeToo threads is hundreds of charges like 'I was 19, he plied me with alcohol, forced a tongue kiss and touched my chest. I blamed myself for being drunk.'
It's all getting balled up together: the subjective and the conflicted with the clear-cut and very serious. And as the show rolls on, other victims are empowered, as they say, to come forward. A female producer for Amazon TV has revealed that a male producer named Roy Price (pictured, with Weinstein, above) whispered 'You will love my dick' as they rode in a cab together on the way to New York Comic Con. The female producer says she 'reminded him that he has a wife and child' and otherwise rebuffed his advances, but he responded by whispering another lewd proposition in her ear. Price has been suspended from his job and his fiancee has cancelled their engagement. (Shouldn't there be a special exemption for things whispered in ears on the way to Comic Con?) This week, a former member of the Pussycat Dolls tweeted that being in that girl group was like being 'in a prostitution ring'. And on it goes.
We all know how this movie ends. The frenzy of accusation and airing of grievance will roll down the proverbial mountain like the proverbial snowball, collecting more people, more hazy definitions and more anecdotes in its wake. What the snowball will crush – what to a large extent it has already crushed – is normal, relaxed, even… can I say it?… flirtatious interactions between men and women.
Certainly flirtation is gone from the workplace. Some years ago your humble correspondent was an intern at a National Public Radio affiliate station in Chicago. The chief engineer had a habit of referring to me as Legs, as in, 'Woooah, here she comes. It's Legs Gutmann.' Dear Reader, I am not ashamed to admit I liked it. I flashed him a big smile and a giggle. He was a very decent chap and I have no doubt that if I had instead looked wounded and frightened he would have cut the 'Legs' thing faster than he could unplug a sound cable.
Now, of course, he wouldn't even try such hijinks. The risk is too great. He could be fired for such 'sexual harassment'. Or what if I had been fired by National Public Radio (if you can be fired from an internship)? I could have retaliated by claiming that NPR (of all places) created a 'hostile work environment' in allowing such a beast continued employment. At the very least I could get my internship back; at most, I might be able to snare a big payoff. Sexual-harassment allegations can make you rich.
Women are better protected now from the real, nasty kinds of sexual harassment – the kind we see in the Weinstein case, where someone who has financial power over another demands a quid pro quo – but a lot has been lost. The late, great Helen Gurley Brown, founder of Cosmopolitan magazine, once pointed out in an opinion piece for the Wall Street Journal that there was a giddy feel in the workplace of 1970s New York. It was the beginning of the so-called sexual revolution; America's economy was booming, the Pill had been invented. In other words, the milieu one saw in the TV series Mad Men was largely accurate. And according to Brown, the sexual energy translated into productive energy. If people couldn't wait to get to work and didn't have to be browbeaten into staying late… well, do the math. Without having experienced that world I feel nostalgic for it. Maybe that's one reason Mad Men was such a big hit.
The Weinstein scandal and the pile-on syndrome it has inspired is a particular shame because we were just getting somewhere in unwinding the sexual toxicity that got stored up in recent years in the US. Betsy DeVos, America's new secretary of education, has rescinded the 'Dear Colleague' letter distributed to colleges and universities by Barack Obama, which basically told colleges and universities their federal funding would be cut if they didn't indicate proper seriousness in prosecuting sexual improprieties. (Colleges usually erred on the side of caution by summarily expelling any male accused of date rape.) DeVos is also trying to unwind the truly toxic 'affirmative consent' regulations on the books at most colleges – regulations which state: 'Consent to any sexual act or prior consensual sexual activity between or with any party does not constitute consent to any other
sexual act.'
There's been a lot of speculation about why the Harvey Weinstein charges – which are decades old – are being unearthed now. Perhaps the people who long for the ultimate male/female Safe Space – presumably a space where every male is neutered – are responding, if only unconsciously, to DeVos. Certainly the #MeToo people, who've chosen to take a story about one man and make it a story about all men, are.
Stephanie Gutmann is a journalist based in New York. She has written for dozens of publications including Playboy and the Wall Street Journal. She is the author of two books: The Kinder, Gentler Military: How Political Correctness Affects Our Ability to Win Wars and The Other War: Israelis, Palestinians and the Struggle for Media Supremacy.
To enquire about republishing spiked's content, a right to reply or to request a correction, please contact the managing editor, Viv Regan.