#MeToo: a moral panic about men
Scaremongering about sexual harassment is bad for women.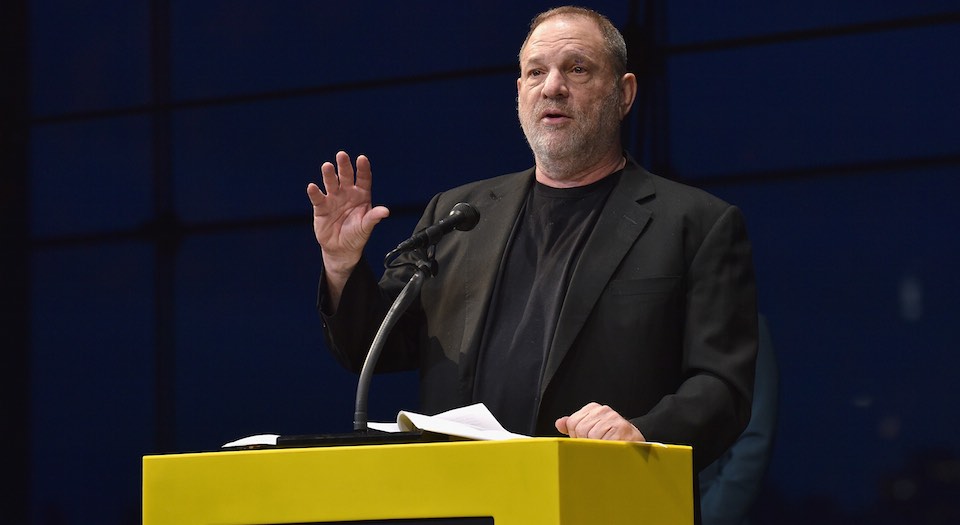 Social-media campaigns often get my back up, especially those designed to 'raise awareness'. And the #MeToo hashtag in response to the Harvey Weinstein scandal is no exception. Heeding a call from actress Alyssa Milano, people have been tweeting '#MeToo' in order to raise awareness about how many women have allegedly experienced sexual harassment. 'It's not just one monster', Guardian columnist Suzanne Moore wrote. '"Me too" reveals the ubiquity of sexual assault.'
As with all social-media trends, it's hard to know what is true and what is exaggeration. #MeToo is particularly tricky to judge. Some have tweeted about actual experiences, ranging from being whistled at to being sexually assaulted. Others have simply said 'me too', leaving the rest to the imagination. Some have argued that they don't need to say what happened to them, and insist that asking women to prove they were harassed is a kind of victim-blaming. One journalist tweeted: 'Reminder that if a woman didn't post #MeToo, it doesn't mean she wasn't sexually assaulted or harassed. Survivors don't owe you their story.'
Last week on spiked, Brendan O'Neill argued that the hysteria surrounding the Weinstein scandal was like something out of The Crucible. The past few days has borne this out. This is now a witch hunt by social media. Every celebrity and public figure, no matter how low down the pecking order, has felt it necessary to come out and denounce Weinstein and declare that the 'survivors' are brave, pioneering and strong. Even Colin Firth released a statement expressing his personal shame at having not spotted Weinstein's behaviour.
It's hard not to wince at the morbid excitement among some feminists, who feel they finally have a hate figure through which they can cast judgements on the rest of society. Weinstein was a sexual predator, they argue, and this proves all men are probably predators. 'While I'm glad tens of thousands of women are raising their hands and being counted for #MeToo, I hope we're making some other lists as well', wrote Guardian columnist Jessica Valenti: 'Because if there's anyone who deserves to be counted right now, it's the monsters.' The #MeToo trend is being used to round up all the men who are supposedly monstrous in their treatment of women.
And who are these men? What have they allegedly done? Many of the allegations being made by the #MeToo brigade have nothing to do with sexual harassment. Calling someone 'hot' or 'babes', wolf whistling or shouting 'show us your knickers' at a passing woman… that isn't sexual harassment; it's immature behaviour. Should women have to put up with idiots with bad manners? Of course not. But should we be labelling such behaviour sexual harassment? Are all rude men sexual predators like Weinstein? No.
It's time we clarified what sexual harassment really means. It's not just the occasional offhand comment or unpleasant exchange. By labelling everything from shouts on the street to glances at the bar as sexual harassment, we denigrate the term. The panic about harassment and women's safety is spinning out of control. Listening to some feminists, you'd be forgiven for thinking women are in danger every time they step into the street. And that we need more regulation and more law to protect women and control men. Cat-calling is now a hate crime in Nottinghamshire. Calling on the state to protect women from men smacks of a Victorian, patronising illiberalism.
It's time for some uncomfortable truths about the harassment panic. Feminists who peddle the idea that women are wallflowers – always at risk, requiring protection, and too damaged to talk seriously about the reality of our experience and therefore we need a caring Twitter leg-up – are doing a gross disservice to women. Of course, actual cases of sexual misconduct, which are rare, should be investigated and tackled. But feeding a moral panic that encourages women to feel more vulnerable, and which demonises men, is just destructive and wrong.
Ella Whelan is assistant editor at spiked. Her new book, What Women Want: Fun, Freedom and an End to Feminism, is published by Connor Court. Buy it on Amazon UK and Amazon US.
Ella is speaking at the Battle of Ideas on Saturday 28 and Sunday 29 October.
Picture by: Getty Images.
To enquire about republishing spiked's content, a right to reply or to request a correction, please contact the managing editor, Viv Regan.