No, colonialism wasn't a good thing…
...but closing down debate about it will convince no one.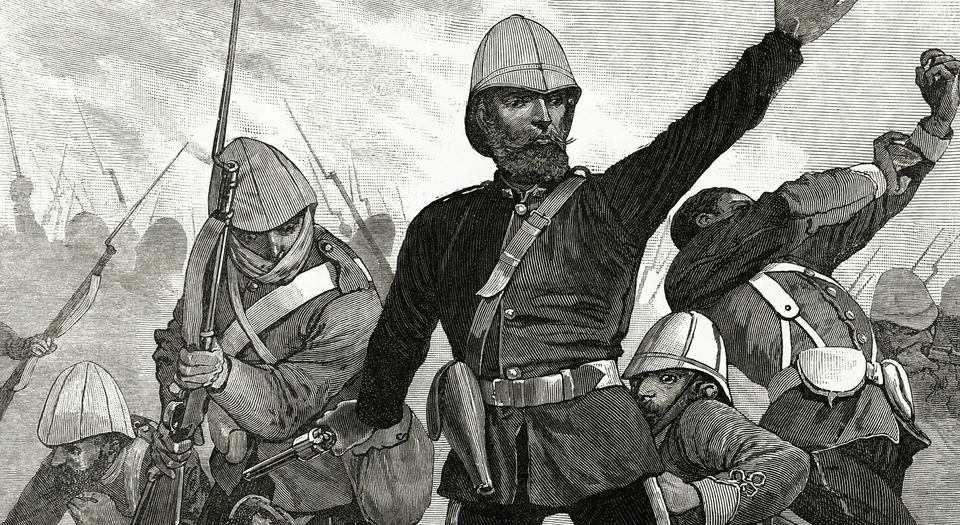 A monster row has broken out on the board of an academic journal over the publication – and then retraction – of an article in defence of colonialism.
Third World Quarterly, as the title implies, is an academic journal given to the study of the developing world. It was founded in 1979 and is currently edited by Shahid Qadir. The journal was always sympathetic to the position of the Third World, and has kept up with the changing mood of historians and academics towards the legacy of colonialism. Today, it is most forceful in championing anti-colonial perspectives.
For its latest edition, Qadir commissioned a comment piece by Bruce Gilley, an associate professor of political science at Portland State University in Oregon. In his article, Gilley takes aim at what he claims is the orthodoxy that colonialism was an unalloyed evil, and that nothing good happened under it. By contrast, he argues, colonialism was on the whole positive, even if many things that happened as a result of it were negative.
On hearing that Gilley's article had been accepted for publication, most of the Third World Quarterly editorial board resigned. This was welcomed by those who saw the article as an outrage.
Now, Gilley's article was, on balance, wrong – but it was not absurd or beyond the pale. As a historian of empire, I think colonialism was in large part destructive. I argue as much in my books The British and Foreign Anti-Slavery Society, The Aborigines' Protection Society and Who's Afraid of the Easter Rising?. And these points were made long before me by important critics of empire, from John Hobson to Lenin to CLR James to Franz Fanon, and many more.
European empires politically dominated territories in Africa, India, the Far East, the Pacific and Latin America up to the 1960s. Colonial rule was generally harsh, even brutal. It often involved forced labour, led to great famines that killed millions, and, when in defensive mode, colonial powers fought vicious wars against Third World liberation movements. The industry and society of the colonised nations were held back, their development frustrated in a way that exacted a lasting cost on those societies – largely because resources were being redirected to the colonising nations.
But to make this argument is to form a judgement on what is in the end a very complex history, covering all kinds of lives, events, structures and movements. Colonial rule was the norm in many parts of the world for many generations. It would be hard to say that nothing good ever happened in the colonies. People went to church and school, they ate, worked and lived, enjoying some degree of self-government under tolerated 'native administration'. What's more, the colonial authorities were a tiny proportion of the population, and so they often ruled through the acquiescence and collaboration of movements and elites that were indigenous.
The evidence is, I think, clear that colonial rule was destructive. But to come to the other view – that, while flawed, colonialism was largely a good thing – is not monstrous or outrageous. This is what academic argument is all about.
Sadly, the departing editorial board did not want an argument. They wanted to police the intellectual coherence of their own in-group, insisting that no dissent from the established view be allowed. It seems likely that the editor, Qadir, commissioned the article to generate a debate. (The planned edition was a special on colonialism, and was broadly critical.) But the members of the editorial board could brook no contrary positions.
Worse still, they dressed up their protest as a matter of academic practice. They said that the article had not passed the usual peer-review process. Qadir denies this, and has been backed up by the Third World Quarterly's publisher, Taylor and Francis.
Instead of taking on his arguments, the board members refused to engage. They demanded the piece be withdrawn, on the grounds that it was not properly academic. This is a cowardly and destructive approach. Instead of honestly setting out what they thought were the weaknesses in the article, they hid behind institutional authority.
An article being withdrawn in this fashion is a rare event. And if the board's aim was to act as gatekeepers, to brand Gilley untrustworthy, or at least to signal to readers that his argument is poison, this has backfired spectacularly. That article has now been read by many more people than would ever have read it had it not been the subject of these protests.
This is a self-defeating way of conducting a debate. When someone pulls up the drawbridge in the hearty redoubt of the truth, they abandon the rest of the territory to error. Refusing to engage keeps your opinions pure, in a way that in-groups need to maintain ideological coherence. But it means you pointedly fail to convince anyone else.
From the point of view of the Third World Quarterly editorial board, ideological purity was more important than debate. In their small world, the assumption was that everyone agreed with one point of view. But beyond it, understandably, there are a great many opinions about, say, whether the British Empire was good or bad (a majority of Britons think the former). Nobody was persuaded by this collective hissy fit.
Academic rows are famous for their bitchiness and triviality – the competition is so intense because the stakes are so low. In the case of the Third World Quarterly, the argument quickly escalated. Thousands of people signed a petition, backing the editorial board's position. Those posting on social media about the argument were intemperate, using the language of betrayal and oppression for what was, in the end, only words on a page. Academics from India, who support a more critical attitude to empire, also weighed in. Gilley himself eventually asked for the article to be withdrawn on the grounds that it had caused others pain, suggesting he had come under pressure in his own college and academic circles.
Last week Taylor and Francis succumbed to pressure and withdrew the piece. In a statement, it said that it felt it must withdraw the piece due to the physical threats that had been made to the editor, and that it would be failing in its duty of care if it did not relent. It was an astonishing admission to make. In effect, one of the world's largest academic publishers has let its editorial policy be dictated by people making threats of violence. Given threats, which are rarely credible, are featuring more and more in online debates, this sets a dangerous precedent.
Those who raged against Third World Quarterly these past few weeks probably like to imagine that their hectoring emails and petitions are an extension of the struggles of colonial peoples against empire. But their actions had more to do with the First World problems of academia, and the insistence that it remain politically correct. The entire episode was a travesty that will damage the reputations of all involved.
To enquire about republishing spiked's content, a right to reply or to request a correction, please contact the managing editor, Viv Regan.