How to resolve the culture war over 'gay cakes'
We need a compromise between individual liberty and civil rights.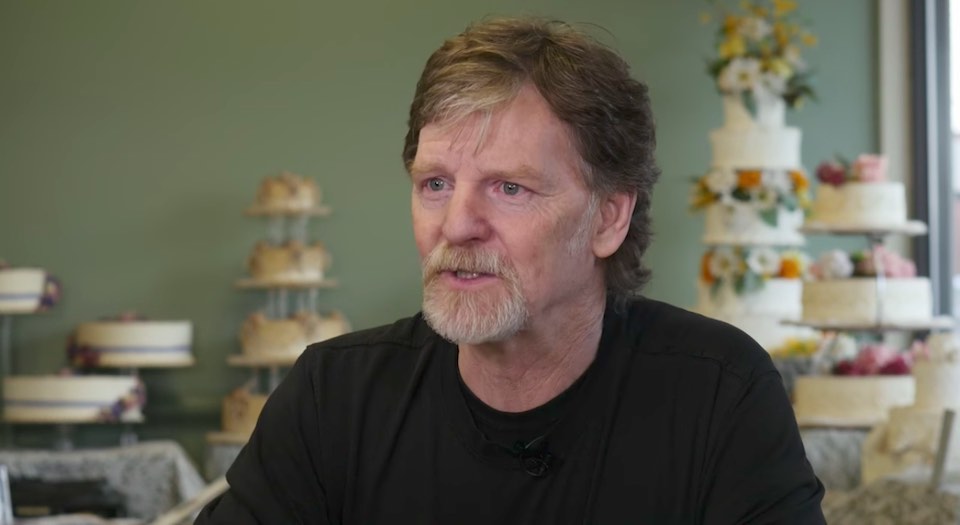 'Jack Phillips is an artist. He has created elaborate custom cakes for over two decades', his attorneys explain, in the pending Supreme Court case, Masterpiece Cakeshop v Colorado Civil Rights Commission. Like paintings or sculptures, 'cake design' is an 'artform and mode of expression'. Jack Phillips is also a Christian who feels compelled 'to use his artistic talents' in the service of his faith. Does the state violate his rights when it orders him to create cakes celebrating same-sex marriages, forcing him to engage in expressive acts that violate his faith? Or does he violate the civil rights of gay couples, when he refuses to service their weddings?
The Supreme Court should answer 'yes' to both questions. This is a hard case. (I can argue either side.) It demands compromise. The justices could conceivably pause, if not resolve, one long-running culture-war battle by recognising rights on each side and providing a partial remedy – a limited exemption from anti-discrimination mandates for cases involving government-compelled speech, especially speech that violates the speaker's religious beliefs. Masterpiece Cakeshop involves a classic conflict of rights, representing the tension between individual liberty and equality for all. State anti-discrimination laws may infringe on the expressive and religious freedoms of bakers or photographers. But creating overly broad First Amendment exemptions could devastate civil-rights enforcement.
Religious beliefs were once invoked in opposition to sexual and racial equality. Any exemption from anti-discrimination law granted in the Masterpiece Cakeshop case would not, could not, favour opposition to same-sex marriage, or gay rights generally. A blanket constitutional right to discriminate against gay couples would be a right to discriminate against any customer whose identity, religion, ideology, or life choices offend a business owner's beliefs.
Does this require sacrificing an individual cake artist's freedoms to a customer's equality rights and the public interest in ending discrimination? Maybe not. Maybe it's possible to balance competing interests in liberty and equality with a conscience clause — limited to small, owner-operated, mom-and-pop businesses providing non-essential goods and services.
There is precedent for this sort of compromise. The 1964 Civil Rights Act included public-accommodations exemptions for owner-occupied lodgings with five or fewer rooms to rent and employment-discrimination exemptions for businesses with 15 or fewer employees.
This enabled small-business owners to choose their employees or customers at a time when segregationists argued that federal anti-discrimination laws violated the associational rights of commercial enterprises. In general, these asserted rights were greatly outweighed by the harms of institutionalised discrimination. But they had at least some arguable merit when raised by very small-business owners, who worked or lived closely next to handfuls of customers and employees. Discriminatory practices on this small scale would also have limited effects on the advancement of racial and sexual equality. Legalised discrimination by small businesses asserting the rights of private non-profit associations is abhorrent by today's standards, but it helped enable passage of landmark civil-rights laws.
Individual rights of conscience and religious belief are more compelling than private associational claims by business owners, and they now justify a compromise offering exemptions from anti-discrimination laws to small, non-essential businesses. The definition of 'non-essential' is, of course, debatable. I'd define it narrowly to exclude services related to health and safety. Small grocery stores are essential, but not bakeries. People have to eat, but they don't have to eat cake. The definition of health and safety would also be contested. I would exclude claims by customers who point to the mental anguish or violation of 'safe spaces' caused by denials of service. Subjective claims like this would obliterate any exemption.
Critics of even limited First Amendment exemptions for small businesses would counter that the non-essential nature of a product or service is irrelevant to the harm of discrimination, which includes affronts to individual dignity. But laws compelling individual bakers or photographers to engage in expressive acts that violate their religious beliefs also cause 'dignitary harms' and feelings of alienation or exclusion. The values of tolerance and pluralism cut both ways.
Indeed, gay-rights advocates could have been more tolerant of individual business owners with religious objections to same-sex marriage, instead of categorically dismissing them as bigots. (Phillips, for example, has not refused to serve gay people; he has refused to create cakes for gay weddings.) They could have refrained from litigation aimed at forcing occasional objectors to comply with state and local anti-discrimination laws. They could have avoided an inevitable backlash and the looming showdown with a Supreme Court that has been excessively solicitous of religious belief and sceptical of separating church and state.
The court has previously granted far-reaching exemptions to secular businesses owned by religious objectors, as well as to religious institutions. It has, for example, ruled that large, for-profit corporations have religious rights to deny female employees contraceptive coverage provided by the Affordable Care Act. It has provided churches and parochial schools with an exemption from the Americans with Disability Act in cases arguably involving lay employees.
In Masterpiece Cakeshop, the justices could create a broad exemption from anti-discrimination laws for religious objectors operating large commercial enterprises, whether or not they're engaged in expressive activities. That would be a disaster for civil rights, but not exactly a surprise. We can hope the court is in the mood for compromise.
Wendy Kaminer is a lawyer and writer, and a former national board member of the American Civil Liberties Union. She is the author of several books, including: I'm Dysfunctional, You're Dysfunctional (1992); and Worst Instincts: Cowardice, Conformity and the ACLU (2009).
Wendy will be speaking at the spiked US discussion 'Church and state: how separate should they be?' at the Newseum Institute in Washington, DC on Monday October 16, at 2pm. Get your free tickets here.
A version of this article was published in the Boston Globe on 1 July.
To enquire about republishing spiked's content, a right to reply or to request a correction, please contact the managing editor, Viv Regan.