Stop abusing the Weinstein exposé
Both conservatives and liberals are engaging in a petty tit-for-tat.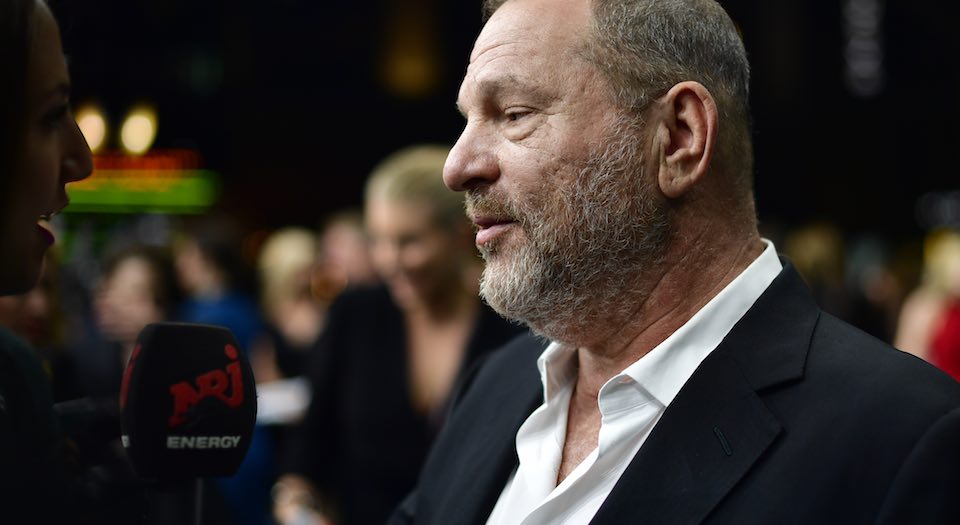 Hollywood mogul Harvey Weinstein has been fired by the Weinstein Company (which he co-founded) following allegations of sexual harassment made by several actresses and former employees.
An exposé in the New York Times last week revealed that Weinstein has, in the past, reached at least eight settlements with women who accused him of sexual harassment. Among them is the actress Rose McGowan. Actresses Ashley Judd and Romola Garai have also since come forward with allegations that Weinstein sexually harassed them in the past.
Weinstein himself has admitted guilt. In a bizarre statement issued after the exposé was published, he misquoted a lyric from Jay-Z's new album about becoming a better man, said he had hired Lisa Bloom to help him fight his demons (the lawyer who led cases against Bill Cosby and Bill O'Reilly – who has since ditched Weinstein), and ended with a tangential point about his distaste for the National Rifle Association and a clumsy brag about his plan to fund some women's scholarships.
After the news broke, the usual commentators on this subject came out and denounced Weinstein. Feminist actresses Lena Dunham and Brie Larson tweeted their support for the women who have made accusations against Weinstein. But others remained silent. McGowan tweeted her anger about the lack of response from Hollywood celebrities: 'Anyone who does business with __ is complicit. And deep down you know you are even dirtier. Cleanse yourselves.'
Many right-wing commentators are now calling out the supposed double standards of Hollywood's liberal elite for failing to condemn Weinstein quick enough. Conservative loudmouth Ann Coulter took to Twitter to declare Meryl Streep (who once called Weinstein 'God' at an awards ceremony) a hypocrite. 'Meryl Streep on Trump: "When the powerful use their position 2 bully others, we all lose." Unless he's a lib & most powerful person in H[olly]-wood', she tweeted. Streep has since released a statement claiming she was unaware of Weinstein's offences, and denouncing his behaviour as 'inexcusable'.
Coulter wasn't the only conservative who seized on this opportunity to bash liberals. A writer for the National Review raged against the Democrats for taking money from Weinstein, claiming liberals 'aren't quite ready to bare their claws against one of their own'. The right-wing publication Breitbart took issue with the fact that the popular sketch show Saturday Night Live didn't mention Weinstein's alleged disgrace either. Conservatives are gleefully pointing out the double standard in liberals' lacklustre condemnation of Weinstein, given they fiercely condemn right-wingers accused of the same crimes.
But double standards abound on both sides. Both sides of American politics love to use individual cases to get at each other. When the disgraced Fox News CEO Roger Ailes died, Newsweek ran a scathing list of all the tributes paid to Ailes from the conservative media, claiming that they were playing down the sexual harassment allegations made against him. As allegations against Fox News' Bill O'Reilly began to surface, one reporter said, 'it's telling that three of the most powerful men in Republican politics over the past few decades – Trump, O'Reilly, and Ailes – have all repeatedly been accused of systemic harassment of female employees and predatory behaviour'.
This tactic, of painting an entire section of a political group as somehow complicit in individual crimes, has been picked up by the right with regards to Weinstein. 'Dirty Democrats with Hollywood connections, your hall pass has expired', warned Tomi Lahren of Fox News. 'Are we going to stand for another moral lecture from actors? They stayed silent for years when Harvey was running amok, and they are going to rant about how sexist America is? I think not', said her colleague Stuart Varney. When it comes to using sexual harassment cases as a means to score political points, both conservatives and liberals are guilty. Individual cases get used as political ammo to prove the other side doesn't care enough about women. In the process, serious allegations are reduced to political fodder.
Big men in high places often abuse their power. Those who do must be brought to justice. But racing to be the first one to condemn the wrong-doer on Twitter is nothing but virtue-signalling. The same goes for 'calling out' those who are silent on the issue. (The Guardian has just released a list of Hollywood men who haven't yet come out and denounced him.)
Harvey Weinstein is a creep. But what's infinitely creepier is the use and abuse of sexual harassment cases to score political points. A plague on both conservatives' and liberals' houses.
Ella Whelan is assistant editor at spiked. Her new book, What Women Want: Fun, Freedom and an End to Feminism, is published by Connor Court. Buy it on Amazon UK and Amazon US.
To enquire about republishing spiked's content, a right to reply or to request a correction, please contact the managing editor, Viv Regan.