Ted Heath: another dead man on trial
Historical sex-abuse investigations are harming justice.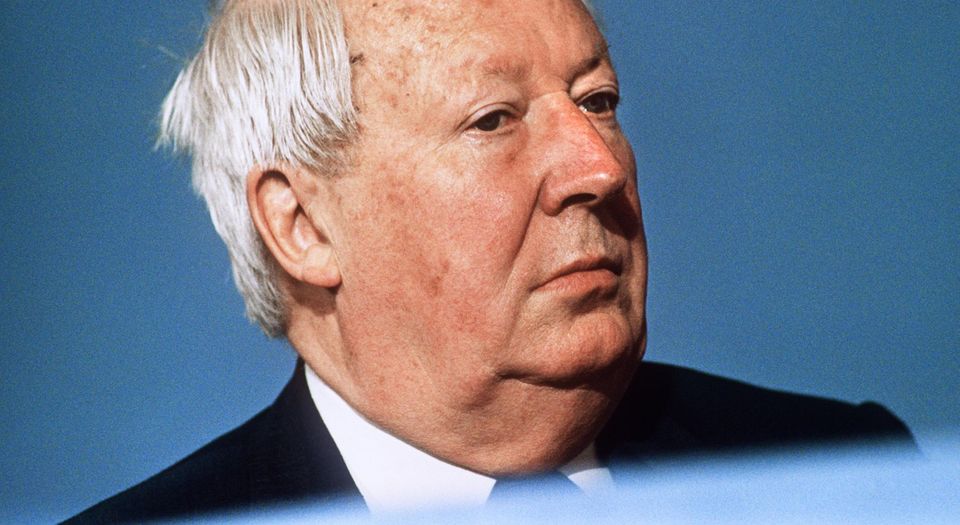 The British police's sordid fascination with investigating dead people continues. Last week it was revealed that Edward Heath, who was prime minister between 1970 and 1974, should have been questioned over child-abuse claims. Wiltshire police released a statement saying the ex-PM would have been questioned in connection with seven claims, including the alleged rape of an 11-year-old boy.
The investigation into Heath, who died in 2005, has been deeply controversial. Wiltshire police were reportedly given a £1.1million bailout from the Home Office after they spent their original budget. The claims against Heath are also being investigated by the Independent Inquiry into Child Sexual Abuse.
But it's not the money that should make us balk. The frightening thing here is that the announcement that Heath would have been questioned is even news. The fact that it is shows that the presumption of innocence is being abandoned.
Anyone who is accused of a serious crime will be questioned about it. The 'revelation' that Heath would have been questioned if he were alive today tells us little. But the reporting of this case shows that an allegation is often now enough to invite judgement against a person, especially if they are not around to defend themselves.
Although the police followed up their statement with an indication that it should not lead to any inference of guilt, the message of the announcement was clear: there is no smoke without fire.
The investigation into Heath is called Operation Conifer. It was launched in August 2015, after a retired police officer claimed there had been a cover-up to quash allegations that a brothel owner had supplied young boys to Heath. The IPCC concluded that the original allegation was untrue. But before the announcement was made, the officer in charge of the investigation urged 'victims and survivors' of Heath's abuse to come forward, insisting they would be 'believed and supported'.
This, of course, led to wild speculation and a series of new claims. Wiltshire police later had to dismiss allegations that Heath was also a devil worshipper who murdered children before drinking their blood.
It was Operation Yewtree, the investigation into the Jimmy Savile allegations, which set the stage for the Heath debacle. Complainants were called 'victims' from the off – what they were alleging was instantly believed to be true. Then there was the investigation into Cyril Smith, the late Liberal MP. This case concluded with the Crown Prosecution Service issuing an apology to Smith's 'victims' for never prosecuting him while he was alive. In both cases, dead men were subject to investigations they could not respond to and a verdict against them was recorded.
This bizarre investigation of the dead has to stop. The fact that Heath would have been questioned tells us nothing about the truth of the allegations; all it tells us is that the police today are increasingly more concerned with repenting for their apparent past failings than they are with dealing with crime in the present. The truth will never be properly established in Heath's case because he is not around to defend himself. It's time we refocused the justice system on dealing with present-day crimes, rather than attempting to remedy the perceived injustices of the past.
Luke Gittos is law editor at spiked and author of Why Rape Culture is a Dangerous Myth: From Steubenville to Ched Evans. (Buy this book from Amazon(UK).)
Luke is speaking at the session Making a miscarriage of justice? at the Battle of Ideas festival in London on Sunday 29 October. Get your tickets here.
To enquire about republishing spiked's content, a right to reply or to request a correction, please contact the managing editor, Viv Regan.