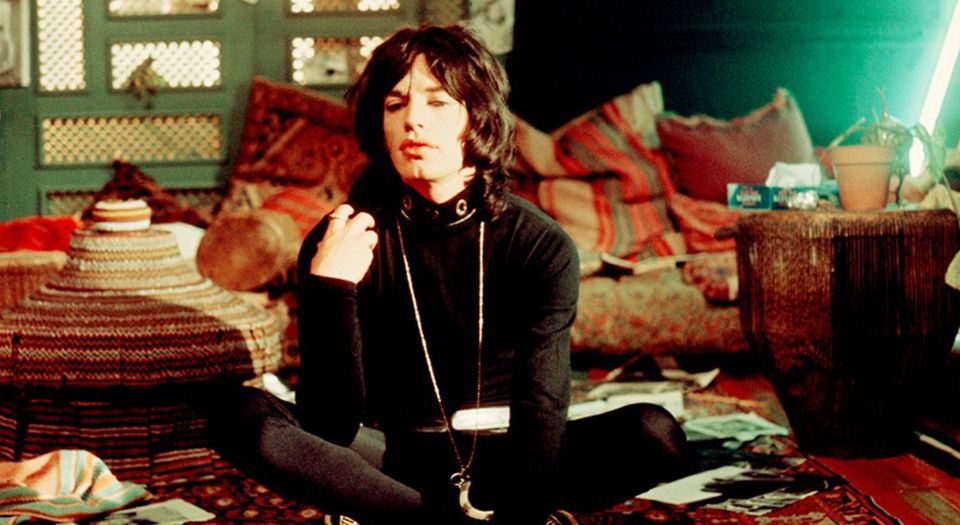 Long-read
The fall of the rock stars
David Hepworth's Uncommon People is a comedic requiem for a lost age.
David Hepworth is that rarity among writers on rock. He isn't taken in by it. Whatever his or her age, the average pop pundit remains an undergraduate Romantic, desperate to prove to the poetry prof that this here Pink Floyd lyric not only belongs in the pantheon but is also going to bring the temple down. Hepworth has never fallen for such banana oil. A publisher as well as a writer, he knows that rock'n'roll is no more insurrectionary than the Bank of England. Far from being at war with capitalism, pop is its purest offspring – briefly new, purposely transient.
So transient, he claims in his new book, Uncommon People, that the game is in fact up. 'An industry which fancied it was going to be around forever', Hepworth tells us, 'lasted not much longer than the business for "What the Butler Saw" machines'. Rock stars, he argues, 'rose in the years following the Second World War, waxed in the seventies and waned with the 20th century'. At which point (the point, it is worth noting, at which Hepworth entered middle-age), they were overthrown by the hip hopper – who, he claims, differed from the rocker in being nakedly nasty and defiantly derivative – and the return of the stage-school brat – who had been trained to sing and dance and made no bones about the fact that he or she was in showbusiness.
No, I don't buy it either. Then again, I didn't buy the thesis of Hepworth's last book, 1971, in which he argued that the year he turned 21 just happened to be the year that rock'n'roll reached its aesthetic apogee. But just as that Bridesheady cloud of nostalgia did nothing to cool the caustic irony that is Hepworth's default mode, so Uncommon People's historicist straits do nothing to cramp the hilarity of its set pieces. A fan he might be (in the chapter on Bob Dylan he admits to barely having been able to think straight when he finally got to interview his childhood hero), but no one as smart as Hepworth could be blind to the fact that the average rock star is a fop and a fool.
His basic text comes from the Nicolas Roeg 1970 movie Performance, in which James Fox's gangland killer says to Mick Jagger's fading rocker, 'You're a comical little geezer. You'll look ridiculous when you're 50'. Certainly few pages of Uncommon People go by without the reader at least smiling, often enough chuckling, and on several occasions guffawing helplessly. Here is Queen's Freddie Mercury, a 'good time who was had by all […] looking less like Elvis Presley than Dame Edith Evans'. Here is Jim Morrison, who 'aspired to be admired for the quality of his mind [but] what people ultimately liked most about him were his trousers'. Here is cocaine, a drug that can apparently 'cause the hairs in the ear canal to lie down [which] may explain why so many solo albums of the 80s sounded brilliant to the people who made them but unlovely to the listener'. The only joke Hepworth doesn't crack is when he quotes Jack Nicholson introducing U2 at Live Aid as 'a band who have no trouble saying what they think', and fails to add that that's because they don't actually think.
But there is much to learn here, too. Did you know that Little Richard's 'Tutti Frutti' started life as a graphic paean to Greek love? That Buddy Holly died in that plane crash because after months on the road with only a suitcase for a wardrobe he needed some laundry done before his next gig? That Stevie Nicks was so non-musical that the rest of Fleetwood Mac insisted the zils on her tambourine be glued into place so that it made no noise whenever she remembered to shake it? That when, a few months before his death, the 42-year-old Elvis told the parents of his 20-year-old girlfriend he wanted to marry their lovely daughter, he thought to win them over by offering to pay for the divorce they were presently going through? I think we all knew that the 23-year-old Jerry Lee Lewis married his 13-year-old cousin, but did you know that in doing so the 'inbred hillbilly' committed trigamy?
Hepworth being Hepworth, the book is also spiced with the kind of mordant aperçu you used to find in the higher private-eye fiction. 'The music business has two forms of demand: non-existent and impossible to satisfy.' 'Publicity wasn't a by-product of what [Madonna] did. It was the product.' 'Every marriage requires at least one grown-up.' 'Looking after a small baby is simultaneously the most demanding and the simplest thing anybody can be called upon to do. All it requires is [that you] put yourself in second place.' Easier said than done, of course, because as Elvis's death made plain, people don't half like 'dwell[ing] on their own favorite subject, themselves'.
Hepworth makes the odd faux pas. If you're going to use the archaism 'whence', then you really ought to know it doesn't need to be preceded by a 'from'. And whatever one thinks of the IRA, the men who killed Airey Neave and Lord Mountbatten were hardly 'bagging famous people just to make their name'. Nor is Hepworth all that forthcoming on music itself. As with 1971, you could come away from the book thinking that while its author has an encyclopaedic knowledge of what rock stars get up to away from the concert hall and the recording studio, he doesn't seem terribly interested in what's meant to be their raison d'etre. Aside from his inarguable contention that Good Vibrations was both the Beach Boys' 'finest hour, and also a dead end masquerading as a fresh start', pretty much the only aesthetic claim Hepworth makes here is when he argues that Ringo's drumming was so crucial to The Beatles' sound because instead of following the band, as his predecessor Pete Best had, he led them on. Captious, I know, but a few more insights like that would have made Uncommon People an even better book than it already is.
Christopher Bray is the author of 1965: The Year Modern Britain was Born, published by Simon & Schuster. (Buy this book from Amazon(UK).)
Uncommon People: The Rise and Fall of the Rock Stars, by David Hepworth, is published by Bantam Press. (Buy this book from Amazon(UK).)
To enquire about republishing spiked's content, a right to reply or to request a correction, please contact the managing editor, Viv Regan.