Let's hear it for the Hef
Hugh Hefner's commitment to liberty should be his lasting legacy.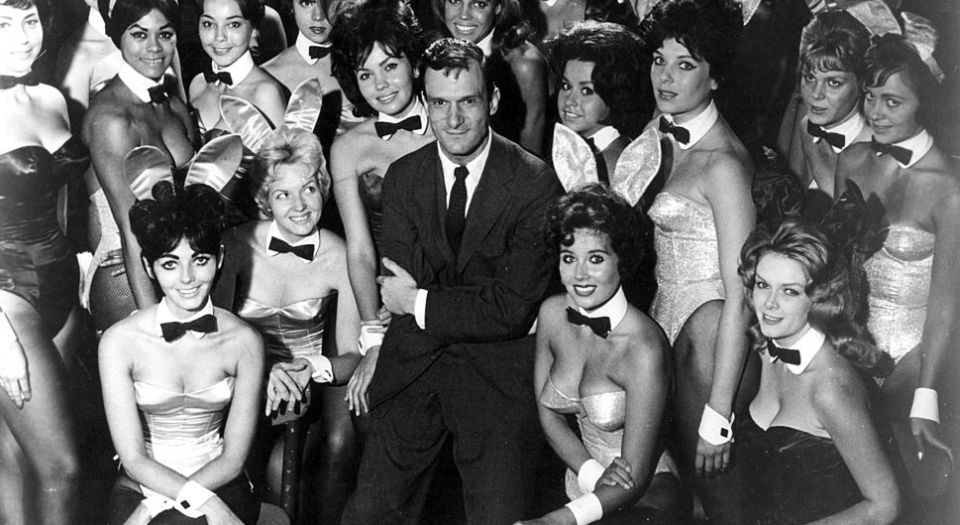 Hugh Hefner, who died this week aged 91, will always be remembered for establishing 'the Playboy brand', as his son put it, 'one of the most recognisable and enduring in history'.
As well he should. Despite its inauspicious beginnings in 1953, when it was produced in Hefner's kitchen, deliberately without a date in case it didn't initially sell, Playboy magazine was to become a cultural mainstay within less than a decade. By 1960, circulation had hit one million, with profits of more than $3million, and by 1972, it had reached what was to be its circulation high of 7.2million. In that time, Hefner's magazine had spawned a bunny-embossed empire, including clubs, clothing, television shows and movies.
In retrospect, it is almost as if Hefner's rise mirrored the social and cultural trajectory of postwar America. Born into a middle-class, Methodist household, and thrust into teenaged military service during the Second World War, Hefner was to respond to the promise of postwar affluence, and, with it, the ebb of an already fading protestant ethic, complete with figuratively buttoned-up shirts and correct ways to behave, by expanding freedom in the form of lifestyle. Playboy offered its readers an image of a life lived well, Miles Davis on the record player, a cocktail in hand, and the girl (no longer) next door.
Of course, as his harem of feminist critics are apt to point out, Hefner did indeed champion personal, especially sexual, freedom… for men. Which is not as insightful as it sounds, given that the Playboy lifestyle was always explicitly a male lifestyle. You might as well complain that Tatler only caters to desperate-to-be debutantes, or Carp Monthly to fellas wearing waders. 'If you're a man between the ages of 18 and 80, Playboy is meant for you', wrote Hefner in that first December 1953 issue. Its 'articles, fiction, picture stories, cartoons, humour… form a pleasure-primer styled to the masculine taste'.
Yet, while Playboy magazine's 'pleasure-primer to the masculine taste' famously drew inspiration from the photos and cartoons of women pinned-up on young men's bedroom walls or, indeed, soldiers' dorms, transfiguring this into those centrefold pics, it also provided a platform for those with something to say, regardless of how controversial or non-mainstream the views. Early contributors included Ray Bradbury, Joseph Heller, Jack Kerouac and Margaret Atwood, while America's avowed enemy Fidel Castro and then-presidential candidate Jimmy Carter were interviewed. Hefner also employed a then little-known writer, Alex Haley, who was to find literary fame in 1976 with Roots, but who, for Playboy, secured in-depth, serious interviews with Malcolm X and Martin Luther King. That was Playboy's thing: beside a woman with her breasts on display, there would be a 5,000-word essay on state-led discrimination.
But then this shouldn't have been a surprise. Because Hefner, above all, was committed to the liberties of all; not just the lifestyle of would-be playboys, but also those fighting for civil rights, those who were still falling foul of repressive laws, those who desired liberty but found it being shamefully restricted. So at his Playboy clubs during the 1960s, you could hear black comedians perform when most other comedy clubs were still segregated. (Indeed, he even gave $25,000 to one of those comedians, Dick Gregory, to use as a reward for information regarding the murder of three young civil-rights activists in Mississippi, as a result of which convictions were successfully brought against several KKK members.) You could find Hefner in the 1970s, his hands deep in his pockets, funding Jesse Jackson's civil-rights group, the Rainbow PUSH coalition; and you could find him supporting the comedian Lenny Bruce when many others had abandoned him because of his obscenity convictions. In the words of Hefner's daughter, Christie, he couldn't bear to see anyone 'persecuted or prosecuted for his words and his ideas'.
In the 1980s, he enshrined his commitment to freedom of expression by founding the Hugh Hefner First Amendment Awards. The diversity of the recipients testifies to Hefner's awareness that fundamental freedoms have to be universal. The list includes women and men, right-wingers and left wingers, Muslims and atheists, and even a pair of magicians in Penn and Teller. It shows that Hefner was willing to support anyone who made the case for greater freedom of thought and speech, from campaigners against government spying in the name of counterterrorism to those who sought to end blacklisting in the television industry.
In many ways, his championing of the cause of freedom overtook his own freely pursued enterprise. Throughout the 1980s and 1990s Playboy magazine's sales continued to drop from their 1970s high, in competition with more graphic rivals. And in 1988, he closed the Playboy Clubs, declaring them 'too tame for the times', although a few were reopened in Las Vegas in 2006.
In these later years, Hefner in his role as the playboy, silk dressing gown on and a pool of lovelies on call, cut an increasingly parodic figure, a clearly aged man surrounded, Sultan-like, by girls young enough to be his grandaughters, but apparently old enough to be his wives. He had become less a working man, be it an editor or entrepreneur, than a walking-talking cultural reference point, to be used as the butt of PC jokes or as a symbol of sleazy decadence. He offered a full-time image of life at play, forever the boy, enduring professionally what his brand promised could be enjoyed at leisure. His life, it seemed, had been reduced to a mere lifestyle. Reporters who met him talked darkly of his disillusionment, and his sense of isolation.
At the last, Hefner's may not have been a life everyone would want to lead. But, in his willingness to stand up for anyone who is persecuted or prosecuted for what they say and think, he still provides an example to emulate.
Tim Black is a columnist at spiked.
Picture by: Getty Images.
To enquire about republishing spiked's content, a right to reply or to request a correction, please contact the managing editor, Viv Regan.