Le Carre comes in from the Cold War
The stunning A Legacy of Spies explores the British elite's ambiguous relationship with its own past.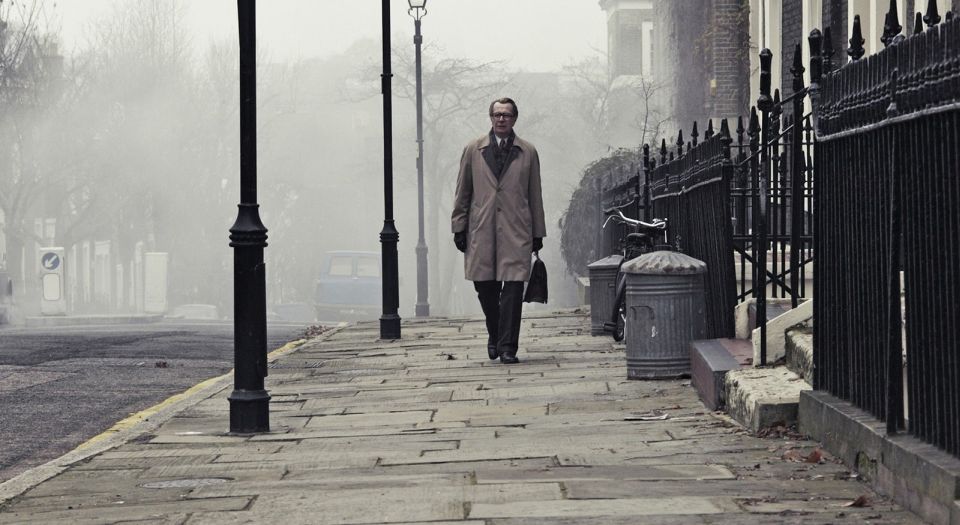 'Our new national sport. Today's blameless generation versus your guilty one. Who will atone for our fathers' sins? Even if they weren't sins at the time.'
There are symbols of the past being torn down in John le Carré's latest novel, A Legacy of Spies. But they are not statues; they are the secret agents of the Cold War between the West and the Soviet Union, which lasted until the fall of the Berlin Wall in 1989. Le Carré has revisited the plot of his early, brutal and furious novel, The Spy Who Came in from the Cold, in order to re-examine the morally ambiguous subterfuges that formed part of the West's Cold War arsenal.
Le Carré's literary reputation has suffered over the years because he was pigeon-holed as a spy writer from very early on. Genre writers, however brilliant, are generally not deemed literary, which is particularly galling in le Carré's case as he is one of the best British writers of modern times. The great American novelist Philip Roth described le Carré's A Perfect Spy as the 'best English novel since the war'.
He is so much more than a writer of spy fiction. Through his novels, he paints the big picture of a Britain in decline since the Second World War. Le Carré should be more accurately described as a political writer, and yet one who deals with profound human emotions, indeed one who can make political history breathe through the lives of his characters. His themes are betrayal, deceit, loss and treachery; individuals and countries alike are the victims.
For le Carré, Britain's story began in 1945. The Empire is over and forgotten; Britain's imperial enemy Germany is defeated and the Cold War is being fought. He writes of Britain as victors of the Second World War, but losers of the ensuing peace – a country that has 'lost an empire and not yet found a role', as former US secretary of state Dean Acheson once put it. For le Carré, the Cold War was both a defence of the West against the Soviet Union and also a way of keeping a diminished post-imperial Britain at the top table. His characters resent the US and its almost effortless rise to global domination. As one says: 'Were we simply suffering from the incurable English disease of needing to play the world's game when we weren't world players anymore?'
Le Carré's great literary creation is George Smiley, an officer high up in MI6. Smiley's story is at the heart of A Legacy of Spies, although he himself only makes an appearance right at the end. A clever, ugly man, he is married to a society beauty who systematically betrays him, not only with many lovers but ultimately with a high-level Soviet agent. He is self-effacing, apparently humane and yet utterly ruthless. Smiley is the embodiment of the postwar British establishment in its quest for new certainties. Yet the probity of the ruling class is in constant doubt as the ghosts of real-life upper-class traitors Burgess, Maclean and Philby are ever present, leading the protagonists of the novel to ask, 'who can you trust?'. The answer is almost nobody.
In A Legacy of Spies, le Carré sets out to defend the undercover war between Western and Soviet secret services, during which both sides employed ruthless brutality, often sacrificing agents and informers in the name of the greater good. Set in the present day, various relatives of these past victims are challenging the British secret service and demanding that the past be exposed (and that they should be paid for their loss). One of the least attractive characters, a thief and an extortionist, sums up how those living now look at the past:
'You know what? Patriotism is dead, man. Patriotism is for babies. If this case goes international law, patriotism as a justification will not fly. Patriotism in mitigation is officially fucked. Same as elites. Same as you guys.'
Like all le Carré's novels, the plot is complex. (I would recommend reading, or rereading, The Spy Who Came in from the Cold before A Legacy of Spies, as the plots of the two novels are intertwined and interdependent.) Through the eyes of one of Smiley's associates, Peter Guillam, we discover what laid the basis for the tragic events of the first novel, and how they were justified at the time.
A Legacy of Spies sets out to explain the past in order to vindicate it to the 'blameless generation'. However, in so doing it reveals an ambiguous assessment of the past. Le Carré regrets the ending of the Cold War, but cannot quite bring himself fully to defend it. In its closing pages Guillam and Smiley both reflect on their own past motivations. Guillam first: 'What about your humanity, and why did it always have to play second fiddle to some higher, more abstract cause that I can't quite put my finger on any more, if I ever could.'
Guillam's honest reflection that the game may not have been worth the candle is challenged by Smiley, but in a way that appears to be a post-hoc justification rather than a genuine motivation. 'So was it all for England then?', Smiley says; 'England all alone, a citizen of nowhere? I'm a European, Peter. If I had an unattainable ideal, it was of leading Europe out of her darkness towards a new age of reason. I have it still.'
Le Carré's well-known opposition to Brexit has led him to rewrite history, to create a fiction in just as fictional a way as the characters who want to rewrite the Cold War activities that killed their parents. A Legacy of Spies reflects the uncertainty and lack of purpose that has existed at the heart of the British establishment since the end of the Cold War. It cannot, in the end, fully defend the past because it has lost confidence in its own history and itself. For le Carré and others, 'Europe' may now be the cause, but if there is a Europe worth defending it won't be found in the post-Cold War institution of the European Union. Rather, it is to be found in that which Smiley has now abandoned, the old age of reason, and the principles of freedom, sovereignty and democracy.
Rob Killick is CEO of Clerkswell. Read Rob's blog, UK after the recession.
A Legacy of Spies, by John le Carré, is published by Viking. (Buy this book from Amazon(UK).)
To enquire about republishing spiked's content, a right to reply or to request a correction, please contact the managing editor, Viv Regan.