Easily offended hecklers are ruining comedy
Even comedians are now being shouted at for being 'offensive'.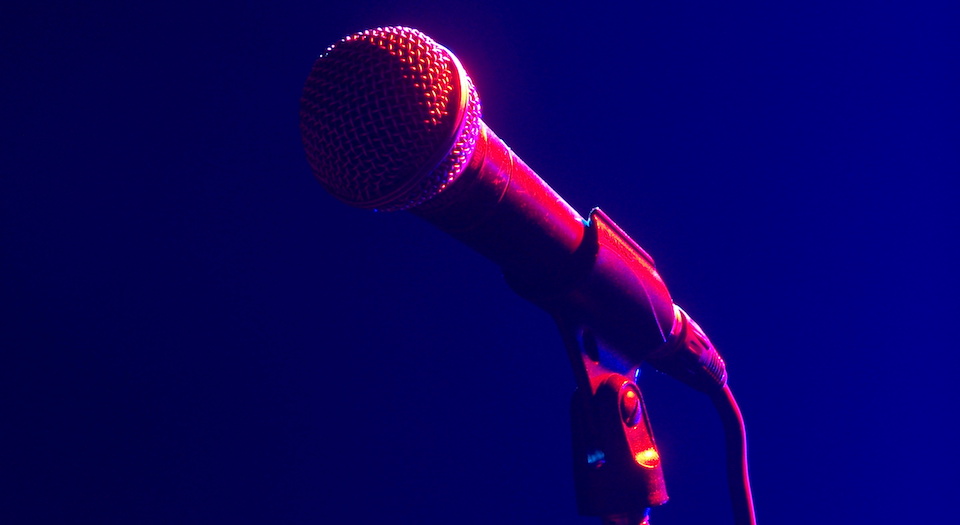 Hecklers are a curious breed. They enjoy nothing better than shouting at stand-up comedians, presumably under the impression that they are somehow helping. This can be motivated by a number of factors, although it's usually just a combination of excessive drinking and poor social skills.
But there's a type of heckle that is becoming increasingly familiar in comedy clubs, one fuelled by moral indignation rather than cheap lager. These disciples of Mary Whitehouse appear to be proliferating at an alarming rate, poised to erupt at any moment if a performer dares utter anything that could conceivably be interpreted as offensive. Such creatures tend to be humourless by nature, so it's odd that they should settle on comedy criticism for a hobby.
Those who feel duty-bound to vocalise their dissatisfaction during a live performance should beware. For one thing, hecklers never win. Comedians make their living by taking the piss, and those with sufficient experience are unlikely to be fazed by loud declarations of fusty self-righteousness. Moreover, by taking stand-up at face value, these hecklers have already revealed that they lack the ability to judge its merits. Stand-up comedy is a form of theatre. Getting worked up over a comedian's viewpoint makes about as much sense as interrupting a production of Oedipus Rex because you disapprove of incest.
During the run of my new show, Thought Crimes, at this year's Edinburgh Festival Fringe, I was on the receiving end of two almost identical heckles on different nights. In each case I was branded a 'misogynist' for referring to Theresa May as a 'venomous hag', and for suggesting that she is starting to resemble an NHS poster warning about the dangers of dehydration.
The word 'misogyny' means 'hatred of women'. I mention this only because so many are now using it to describe any remark that denigrates any woman in any way. No doubt by pointing this out I am leaving myself open to accusations of 'mansplaining' – the neologism of choice for the truly inane. But quite what my biological sex has to do with the contents of the dictionary isn't immediately apparent to me.
For the record, I don't hate women. I don't even hate Theresa May. I consider her a minor irritation, like sunburn or low-fat coleslaw. My on-stage persona certainly hates her, although this does not extend to a feeling of contempt for women in general. On reflection, perhaps this would be an interesting approach to adopt for comedic purposes, especially given the tendency among many fourth-wave feminists to seek out misogyny where it does not exist. And in any case, some of the very best routines in the history of stand-up have been able to accommodate varying degrees of moral ambiguity.
Thought Crimes is largely concerned with the rise of offence culture, so I found it remarkable to see these hecklers inadvertently proving my point. These were rare instances in which the hecklers proved to be helpful, because they embodied everything that I had been ridiculing. One critic even speculated that I might have arranged a plant, given how well it served the show's objective.
What strikes me most of all about this kind of heckle is the sheer sense of entitlement that it involves. I've often found myself sitting through shows that I cannot abide, but I prefer to keep quiet about it until it's over, or discreetly slip away during the interval. I don't assume that my opinion is so important that I should immediately declare it to everyone within earshot. The audience has paid to see the performer, not me.
Yet many comedians I've spoken to agree that this kind of entitled, moralistic response is more commonplace than ever before. Perhaps it's related to what psychologists have identified as a general escalation of narcissistic behaviour. Or maybe it's an inevitable by-product of social media, through which offence-seeking has turned into a kind of amateur sport. I blame JK Rowling.
The comedian Scott Capurro puts it down to economic privilege. 'Stand-up audiences are mostly middle-class these days, so of course they're more entitled. Comedy is like yoga or leather; it's an expensive fetish.' Capurro is well known for his scathing routines and politically incorrect humour. At a recent show in London, one punter pushed her way into the green room to let him know that his act was 'vulgar' and that he should modify his material. This is what entitlement does to people: it prevents them from appreciating just how preposterous they appear to others.
This new Puritanism isn't simply confined to audiences. More and more critics are taking the view that stand-up comics have a responsibility to stay within 'morally acceptable' parameters. But to judge art by how effectively it reinforces contemporary ethical trends is entirely to misapprehend its purpose. I'm reminded of Oscar Wilde's observation in his preface to The Picture of Dorian Gray: 'There is no such thing as a moral or an immoral book. Books are well written, or badly written. That is all.'
Throughout history, clowns have occupied the privileged position of being able to speak provocatively, whether they believe what they say or not. King Lear's fool can openly criticise his master because he entertains him in the process. As Salman Rushdie puts it in his short story 'Yorick', a court jester was empowered 'to tell the truth, yet keep his head, jingling as it was with silly bells'. Likewise, some of the most effective stand-up is able to challenge our certainties by making us laugh. This is how we should judge its success, not by whether or not it accords with any particular moral standards. As Sam Kinison once said, 'When has stand-up comedy been kind to anyone? Comedy attacks.'
So at the risk of sounding like a bitter comedian who is fed up with being shouted at, I'll end with some friendly advice. If you feel inclined to heckle because something you have heard has offended you, take a moment to consider whether you might have missed the point. Believe me, there aren't many more embarrassing sights than an outraged audience member who doesn't get the joke.
Andrew Doyle is a stand-up comedian and spiked columnist. Follow him on Twitter: @andrewdoyle_com
To enquire about republishing spiked's content, a right to reply or to request a correction, please contact the managing editor, Viv Regan.