The Unsafe Space Tour 2017
Watch videos of our events so far, and stay tuned for more.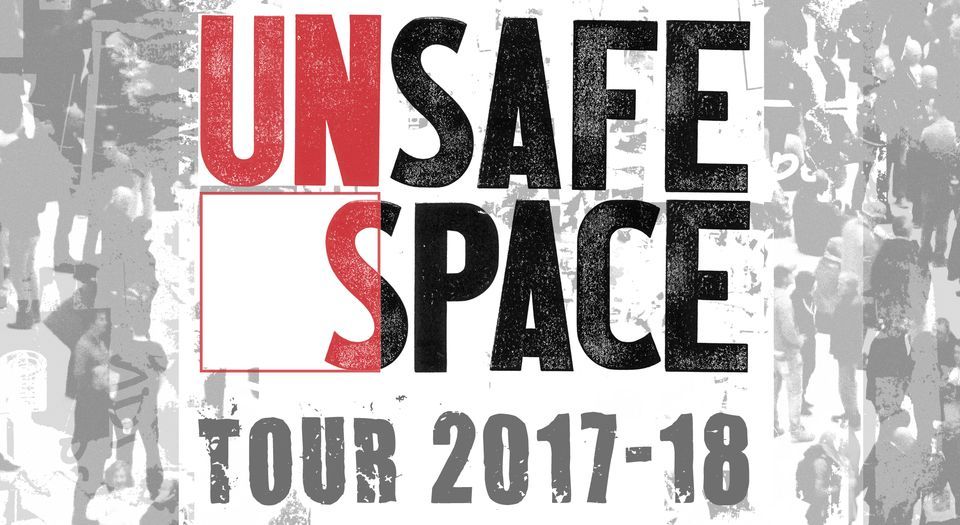 Something is very wrong on US college campuses. Universities in the nation that gave us the Free Speech Movement have been besieged by an unholy alliance between student offence-takers and busybody bureaucrats, willing to ban speakers and snuff out inconvenient thought. Worse still, over the past 12 months, a supposed backlash against the campus speech police has descended into farce. A small band of un-PC provocateurs, who have taken up free speech as their cause, are met at every campus they visit by illiberal-liberal protesters. The noble fight for free speech has become its own kind of culture war.
That's why, this year, our sister US free-speech charity, spiked US, founded the Unsafe Space Tour, bringing all-star free-speech line-ups – including Steven Pinker, Laura Kipnis, Bret Weinstein, Sarah Haider, Kmele Foster, Wendy Kaminer and Brendan O'Neill – to US college campuses. Our events so far have shown that we free-speechers have our work cut out for us. We were forced to hold our Title IX event in DC off campus, after students threatened to protest against it and the American University administration pulled our venue at the last minute. Our Rutgers panel, on identity politics, was protested against outside and disrupted inside by Black Lives Matter activists.
But the tour so far has been enlightening and encouraging, too. Our aim is to draw out the radical, humanist case for free speech, to convince students that every college should be an Unsafe Space, and we found packed rooms of students and academics receptive to this message, and up for a no-holds-barred debate. The 2017 tour is now over. But stay tuned for more events, and videos for all of the panels so far will be posted below soon. If you'd like to be kept updated, or if you want to bring the tour to your campus, email Tom Slater. And if you'd like to help keep the show on the road, donate here.
---
Past events
---
---
---
---
---
To enquire about republishing spiked's content, a right to reply or to request a correction, please contact the managing editor, Viv Regan.