The disabled man banned from having sex
The case of a Down's syndrome man court-ordered to be celibate is horrifying.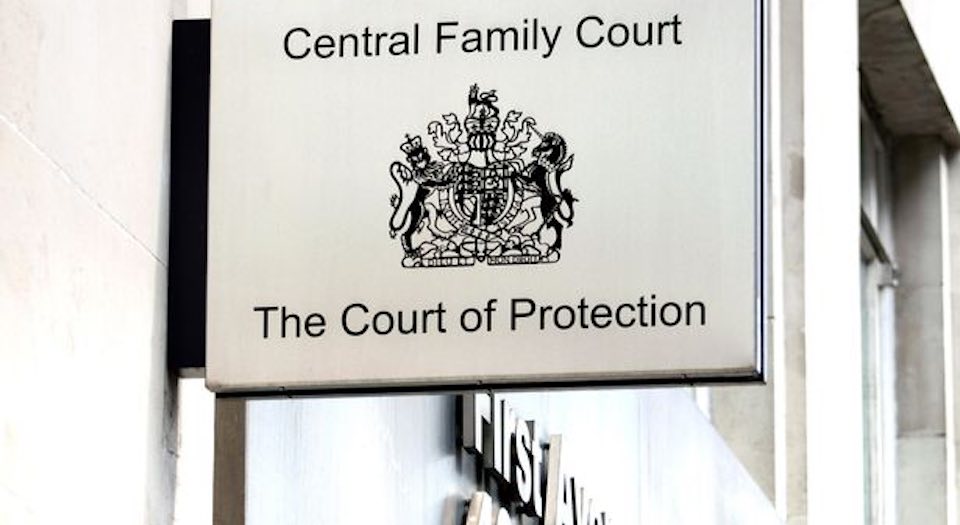 A British man with Down's syndrome has won compensation after having been banned from having sex with his wife. The 38-year-old had been ordered by the Court of Protection to 'abstain' from sex until he had completed a council-provided sex-education course. His wife was told by the court that she was potentially committing a very serious criminal offence by having sex with her husband. Why? Because the court decided he lacked the mental capacity to consent to sex.
Most people would be horrified by this case. Who would argue that a couple in a committed, monogamous relationship should be prevented from having sex because one of them has Down's syndrome? How can it possibly be right that the court wields such control over people's lives? The couple had enjoyed a normal sexual relationship for five years before a clinical psychologist concluded that the husband lacked the capacity to provide his consent. Anyone looking at this case would see how utterly wrong it was to break up a long-term, loving and intimate relationship on the word of one person.
But what's even more outrageous about this case is that the compensation given was not in response to the court's initial ban. Damages were given because the council had failed to provide the sex-education course that the court had ordered. Despite having weeks to make arrangements, the council had apparently done very little to make the course happen. It was this, rather than the initial abstinence order, that had breached the complainant's human rights. Our human-rights laws are often touted as great guarantors of freedom, but they did nothing to prevent this couple from being made forcibly celibate by the shady and secretive Court of Protection.
The idea that a couple could be prevented from being intimate by a clinical psychologist and a judge is deeply distressing. But it was society's current understanding of consent which allowed this case to go to court in the first place. The law sensibly recognises that certain people will not be able to form the requisite consent to engage in sex. Children under 13 and people with severe learning difficulties will not be considered capable of consenting to any act of sexual intercourse – which is why sexual contact with them is always illegal. This is sensible and humane and recognises that consent is a meaningful process between two people that requires mutual participation.
But this case related to an individual who clearly had sufficient capacity to demonstrate consent. The court did not say that sex with this man would always be illegal because of his limited capacity. Instead, it concluded that the perceived gap in his capacity could be remedied by his being taught consent in a class. This was not someone who could not, because of his disability, form the requisite mental state to provide consent; this was someone who needed 'educating' on the proper way to give consent to his own wife.
This case is not the only example of our obsession with consent. There are endless campaigns calling for laws to make it a legal requirement that consent be 'actively' given, to avoid a rape allegation. Consent classes in universities up and down the country teach students the rights and wrongs of sexual interaction. What the propagators of these courses don't realise is that by pretending that consent is something strict and legally defined – something which can be taught in a class – they have encouraged the micromanagement of people's sex lives.
This is a degraded way to treat adults, let alone people with Down's syndrome. We know that the condition makes people physically affectionate and tactile. But in this case, there was one person who was uniquely positioned to understand the nuances of this behaviour: the man's wife. She would have understood far better than any psychologist how her husband gave and received consent. All couples, including those with Down's syndrome, should be able to decide for themselves how they give and receive affection and are intimate with their loved ones.
This perverse ruling undermines the autonomy of people with Down's syndrome in committed relationships. It also shows the poverty of our human-rights laws, which do nothing to protect people's private lives. It's time we radically reconsidered our approach to issues around consent. We must stop assuming that a court always knows best.
Luke Gittos is law editor at spiked and author of Why Rape Culture is a Dangerous Myth: From Steubenville to Ched Evans. (Buy this book from Amazon(UK).)
To enquire about republishing spiked's content, a right to reply or to request a correction, please contact the managing editor, Viv Regan.