Sarah Champion and the silencing of debate
Chilling discussion about Muslim grooming gangs is an insult to victims.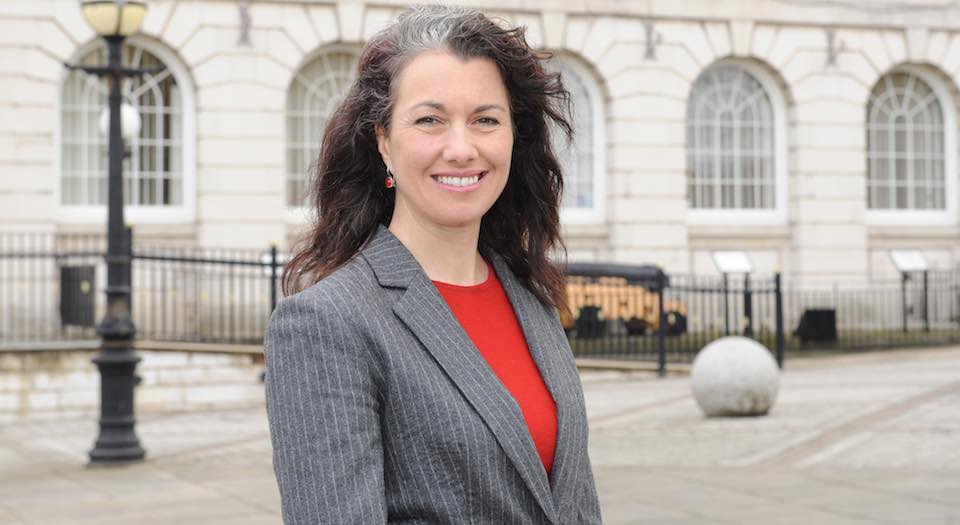 This week, Sarah Champion, Labour MP for Rotherham, resigned as shadow minister for women and equalities. Why? Because she wrote an article in the Sun last week raising questions about Pakistani grooming gangs.
It was the headline to Champion's piece that caused most controversy: 'British Pakistani men ARE raping and exploiting white girls… and it's time we faced up to it.' Critics of Champion said she was making a racist generalisation about the Pakistani community. Champion later claimed the opening paragraphs of her piece had been 'stripped of nuance' by the Sun's editors, though the Sun says her people checked the piece twice and said it 'looked great'.
Let's get one thing straight: Champion is not a racist. Aside from the questionable headline, her article made an important point. She was writing about two things: the independent inquiry into the scale of abuse of women in the Rotherham area, and the conviction of 17 men in Newcastle under Operation Sanctuary. The inquiry, commissioned by Rotherham Metropolitan Borough Council, revealed that 1,400 girls and young women had been abused in the area over a period of six years, and that 'the majority of known perpetrators were of Pakistani heritage, including the five men convicted in 2010'. The men convicted in Operation Sanctuary were from a mix of backgrounds: Pakistani, Bangladeshi, Indian, Iraqi, Iranian and Turkish.
Champion, as MP for the area, had been party to discussions about the abuse cases in Rotherham and Rochdale, and had worked to change the law on grooming in response to police negligence. She is familiar with this subject and how contentious it is. The inquiry Champion wrote about said that both police and social services had wilfully ignored data and failed to protect vulnerable girls — and one of the reasons this happened is because the issues of race and religion were seen as too sensitive for open, frank discussion.
Champion's resignation sends out a clear message: discussing the significance of race or religion in these cases is frowned upon. Labour leader Jeremy Corbyn said the resignation was Champion's decision. But she really only started to receive criticism after her piece was quoted in a Sun column by Trevor Kavanagh this week — a column which attracted the ire of many MPs for its critical comments on Islam. It wasn't Champion's original argument that got her into trouble: it was the fact that they were later cited as part of a criticism of Islam. Criticising Islam is a no-no today.
'You cannot blame an entire community, an entire nation or an entire ethnic community', Corbyn said in response to Champion's resignation. She didn't do that, and outside of the crazier sections of the alt-right, nobody does that. It seems quite clear that Champion's resignation wasn't voluntary; she seems to have been pushed out for saying unacceptable things.
The abuse scandals in Rotherham, Rochdale and Newcastle are ugly and deeply complex. As Luke Gittos has argued on spiked, to focus on one element, including the perpetrator's religion or ethnicity, ignores other factors that led to thousands of young working-class girls being repeatedly abused. The inquiry Champion mentioned pointed out that, in the UK, 'the greatest numbers of perpetrators of CSE [child sexual exploitation] are white men'. But it also said that, in the Rotherham area, race and religion are a significant factor in such cases. 'The majority of perpetrators were described as "Asian" by victims, yet throughout the entire period, councillors did not engage directly with the Pakistani heritage community to discuss how best they could jointly address the issue.'
Champion herself pointed out that the 'irony of all of this is that, by not dealing with the ethnicity of the abusers as a fact, political correctness has actually made the situation about race'. The first miscarriage of justice happened when the authorities in the area failed to deal with the full facts of the case. To carry on in this vein, by silencing any uncomfortable discussion about race or religion, as has happened with Champion, adds to this miscarriage and is a further insult to the victims.
No one is arguing that all Pakistani men, or all Muslim men, are child abusers or rapists — that would be absolutely absurd. Parts of Champion's article did sail dangerously close to making such an accusation, and people should of course feel free to criticise her: that's free speech. But in resigning over her 'extremely poor choice of words', Champion has proven one of the points she and others have been trying to make: that discussing the ethnic or religious make-up of these grooming gangs is pretty much forbidden in polite society.
The silencing of discussion is worrying. It sets a dangerous precedent, possibly discouraging other vulnerable working-class girls from coming forward if they are abused. It tells them they will cause controversy and embarrassment if they speak up about their experiences. But it also demeans Muslim and Pakistani communities, through suggesting they cannot handle scrutiny or debate about some of their community members' behaviour. This clearly isn't the case: Muslim leaders and members of the Rotherham Pakistani community publicly condemned the actions of the perpetrators and have welcomed dialogue.
By chilling discussion, we deny ourselves the ability to consider all aspects of these cases. Maybe the fact that these men are Muslim and had a tendency to view white working-class women as 'trash' had something to do with their actions – maybe it didn't. Only open debate will let us find out, and will ensure that where there are problems between communities, we can try to do something about them.
To enquire about republishing spiked's content, a right to reply or to request a correction, please contact the managing editor, Viv Regan.