'Really all you want is a laugh, and you'll do anything to get that'
Improv king Colin Mochrie on his fans, TV censors and why Brits are more fun.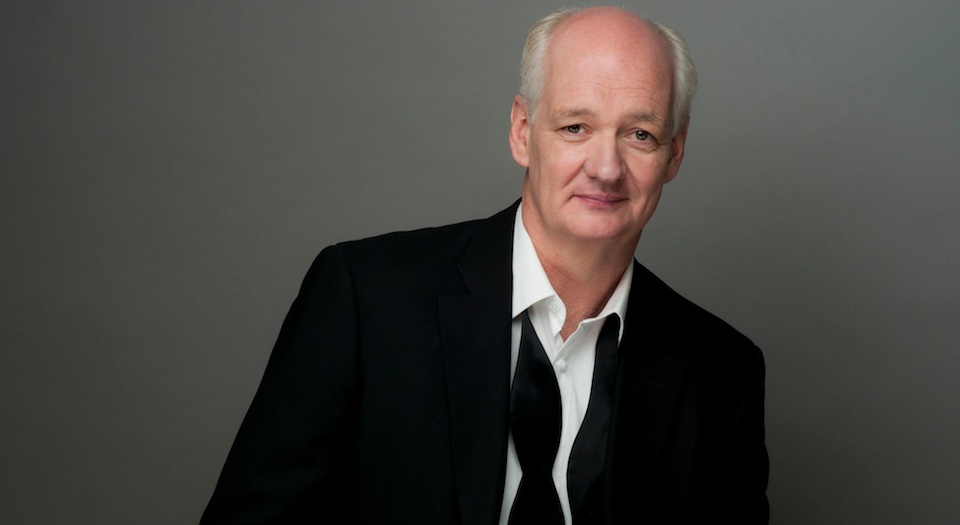 It's not often you have the pleasure of seeing an undisputed king of an entire medium of entertainment performing live. In the world of improvisational comedy, they don't come bigger than Colin Mochrie, the Canadian star of Whose Line Is It Anyway?, the classic Nineties TV show that brought the art of improv to a mainstream audience. He's crossed the pond to appear at the Edinburgh Fringe in a reunion of the British version of Whose Line, as well as his brilliantly bizarre Hyprov show, where he improvises with hypnotised members of the audience. Prior to his run at the Fringe, he talked to me over Skype from his home in Toronto, where he lives with wife and fellow improviser Debra McGrath.
Incredibly, this giant of the genre told me he didn't make the cut for Whose Line when he first auditioned for the original British version. At the time, he was appearing in a show at the Toronto branch of the iconic improv company Second City.
'[Whose Line creators] Dan Patterson and Mark Leveson saw the show, they liked the cast, so they had us audition. We had worked as a cast for a while, so we were doing the thing where you're working as an ensemble, nobody stands out, you're just feeding everybody… so none of us got cast. It wasn't until the next time, we moved down to Los Angeles and I was auditioning with people I didn't know, so I thought, "Screw this, look at me!". And that's how I got hired.'
After appearing in every single episode of the last few seasons of the show with co-star Ryan Stiles, the pair were chosen to star in the American version in 1998, with co-star Wayne Brady and new host Drew Carey, leading to a whole new level of mainstream recognition (Mochrie recalled there were even Star Trek-style conventions for the show at the time).
There's a fierce debate among the show's diehard fans over whether the American or British version is best. Mochrie notes they were a very similar experience for him, with the same format, many of the same performers and behind-the-scenes staff. They were also both produced by Mock the Week creator Dan Patterson, who has a strange reputation – considering Whose Line is an improv show – for being a control freak. 'It's absolutely the worst show for him to produce!', says Mochrie. 'He would come up after shows and go, "You know, Colin, when we gave you this suggestion, we thought you would do this…" After 26 years, he still doesn't understand.'
Mochrie was frustrated, however, by the censorship in the American version, where the show would be halted in the middle of games deemed inappropriate by the censors, to save studio time. 'In Britain we could do anything, but in America, you never knew where the line was which would let something through. I think they bleeped Ryan saying "hand" because it may have alluded to a masturbation joke. But the minute you censor something like that, the audience's mind goes to something 10 times worse than the word "hand". They were very uptight about anything sexual. Anything violent they were fine with. There was a scene where I killed three women, they were fine. The next scene I kissed Greg Proops, they were really upset'.
Curiously, Mochrie also professes a preference to working with British performers like Josie Lawrence, Tony Slattery and Steve Frost, all of whom will appear alongside him at this year's Fringe.
Having started off as a Radio 4 panel show starring Stephen Fry and John Sessions, Whose Line was more cerebral and literate at its inception, playing off the 'wit' of the show's stars. Then Americans such as Greg Proops, Mike McShane and Brad Sherwood brought their solid background in improvisation to the programme. Mochrie himself played with famed North American improv companies Second City and TheatreSports prior to starring on the British Whose Line.
'What I love about working with British guys, their thing is they want to get laughs. Often they'll break the fourth wall and comment to the audience, and that's something the North Americans tend not to do. Sometimes [the North Americans] get very precious about the artistic side of improv, when really all you want is a laugh, and you'll do anything to get that. I don't think the audience goes home and thinks, "Boy, I was really enjoying that scene until they broke the fourth wall, it took me right out of the scene with the talking dog and the monkey". I think I enjoy working with the British improvisers a little more just because it's more freewheeling and not as constrained.'
Whose Line was recently revived on American TV with new host Aisha Tyler. It plays on The CW, an American network channel targeted at 18- to 34-year-olds, featuring shows like Supernatural and America's Next Top Model. Mochrie credits this youthful revival to the power of the internet, where the show's hilarious bite-sized segments rack up millions of views on YouTube.
'Brad Sherwood and I have been touring for 15 years, and we've found that over the last six or seven years, our audiences were getting younger, which never happens to a touring act. We realised that these kids, who weren't alive when the show was on television, caught up with it on the internet. So it became this groundswell and was the reason we came back on The CW, now in our fourth year. So God bless the internet, and God bless people for liking the show.'
Mochrie's intergenerational appeal makes his audiences at the Fringe a fabulous mix of older people nostalgic for the Nineties show and notably younger people who idolise him like a pop star. A comedian I talked to who played a compilation show with him at the Fringe last year recalled that young women were screaming in the audience when he came on stage.
Of course, the mild-mannered Canadian remains amusingly modest about his titanic stature in the world of improvisation. When I offered a rather forced analogy, calling Mochrie and Whose Line cohort Ryan Stiles the Beatles of improvisation, he said: 'Yeah, we say that all the time. Actually, some say we're more like the Bay City Rollers of improvisation.'
Christian Butler is a spiked columnist. Follow him on Twitter: @CPAButler
Colin Mochrie appears in Whose Line is it Anyway? at Assembly Rooms from 17 to 24 August, and Hyprov: Improv Under Hypnosis at Assembly George Square Theatre from 17 to 25 August.
To enquire about republishing spiked's content, a right to reply or to request a correction, please contact the managing editor, Viv Regan.