Mosquitoes: a liberal-elite indulgence
Lucy Kirkwood's new play is a tribute to the virtuousness of experts.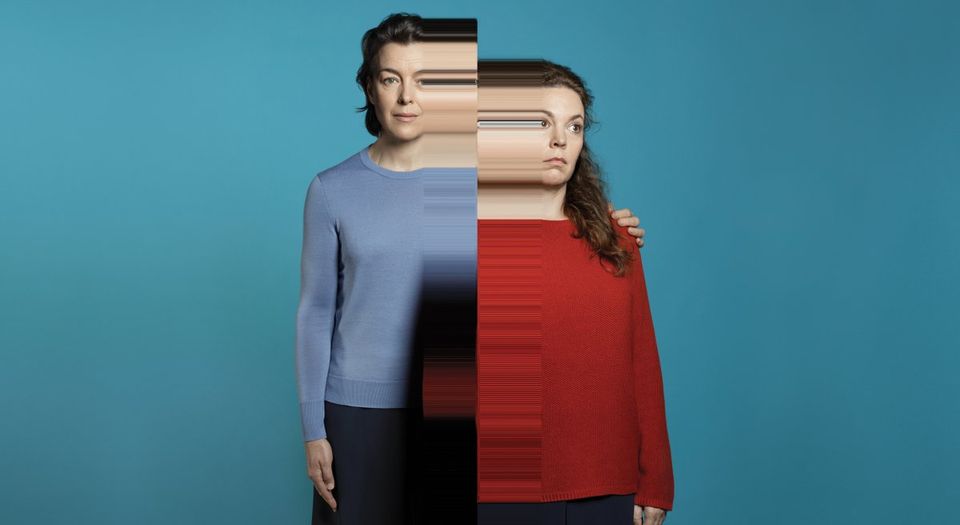 According to the standard model of classical-liberal politics, truth is a process of ongoing revelation secured by sedulous social activism and fortified by unquestioning faith in science. These are some of the tenets taken to give society meaning and purpose, driving away the terrifying idea that humanity is an evolutionary accident in an empty universe indifferent to our continuing existence.
Playwright Lucy Kirkwood is a leading exponent of this warm, diverse, inclusive and apparently benign ideology that aims to resolve the violent contradictions that have hitherto beset human civilisation. Her previous work includes the play Chimerica, which sought to explore how China and America misunderstand each other through the odyssey of an American photographer going to China to discover the identity of a protester in a photo at Tiananmen Square from 1989. Her latest work, Mosquitoes, is another quasi-epic about the trials and tribulations of two sisters, one a gifted scientist at CERN's Large Hadron Collider in Switzerland, the other a superstitious wastrel who lives in Luton.
The scientist sister, played by Olivia Williams, is a pioneer at the frontiers of human knowledge, investigating the very substance of the universe. Her teenage son is unsettled at his international school in Geneva until he strikes up an awkward romance with an equally disaffected teenage girl. The scientist's supposedly thick sister, meanwhile, is played by Olivia Colman, and is given to credulity in the face of horoscopes and disobedience in the face of government health directives. Because much of the science which goes on in the background is so complex, the son's dead father (played by mannered Mancunian Paul Hilton) is drafted in to explain the mysteries of the cosmos on a flashing, wheeling set of stunning galactic projections.
But what of the plot? The plot is something that largely happens to Williams's all-too-passive scientist Alice – especially when her attention-seeking son tries to take down the LHC by hacking into its operating system. But the subatomic particles really hit the fan when the young man is caught out in a sexting sting with the seemingly genial girlfriend and goes missing. Colman's wastrel sister is somewhat more proactive, and although her life has apparently been destroyed with guilt at not getting an MMR jab for her son, who then died of an acute reaction to contracting measles, she does get to perform the one moral act of self-sacrifice which is the play's cleverest moment. Her stinging repartee also makes clear she's not nearly as thick as everyone around her would have us believe.
The above should perhaps contain spoiler alerts, as the mainstay of Kirkwood's dramatic technique for keeping us interested is keeping us in the dark. So having introduced the idea of Colman's dippy Jenny having a baby, we are not allowed to know the fate of her child for a good hour. Or, when the son of Williams's brainy Alice goes missing we know he's basically okay because we carry on seeing him, but have to go along with his mother's anxiety about what might have become of him. But even then his mother's fitful guilt is upstaged by his grandmother, in the colourful early stages of dementia, who wees on the floor.
Instead of being a proper dramatic protagonist, taking the fight to the opposition, Alice is instead an idealisation of a brilliant scientist. She is expressive of the idea that there is a social pantheon of brainy people who exist on a higher realm and for whom the supposedly benighted sister Jenny is the postcolonial equivalent of the white man's burden. Happily for us troglodytes these higher beings do not much complain of their load in dispensing institutional patronage born from a sense of noblesse oblige.
Both sisters are equally obtuse in their different ways. Alice because her higher calling renders other people invisible to her. And Jenny because of her wilful commitment to reading horoscopes and ignoring public health advice on smoking and drinking. Although Kirkwood does idealise Alice as a scientist, she doesn't idealise either sister as a woman. Indeed, along with the standard Trump gag, she buys herself some distance with a good sprinkling of unsisterly jokes. She is also careful to maintain other quotas with a smart, sexy black lover. But a major plot twist in the second half lays bare Kirkwood's ultimately soft-centred and even sentimental thinking.
That moment (and now we do need a spoiler alert) is the sexting sting. The geek son puts an information pamphlet about cervical cancer into the locker of his would-be girlfriend at school. She takes exception to this and tricks him into taking a photo of his penis, which she then posts online. The boy is completely destroyed until Aunt Jenny insists on looking at it and assures him that it is a dick he should be proud of (she's seen 39 and she should know). It's a good joke and gets a good laugh, but just try that story the other way round… a teenage girl has a photo of her pudendum posted online by an avenging boyfriend, only for her uncle to see the photo and assure her she should be proud because it's better than the 39 he's seen.
Some will object that these two stories can't be compared because of unequal intergender power relations that the liberal elite are busy trying to correct. And yet the fact that Kirkwood can offer this as an ingenious solution to a nasty ethical dilemma disregards the idea that young men can be just as vulnerable as young women. Where young girls suffer all kinds of psychological distress thanks to their cultural objectification, so too do young men. Telling boys they've got great cocks is as crass as telling a disturbed girl she's got great tits. Boys may not be so prone to eating disorders, but they are still world leaders in suicide by a margin of five to two. If it's more stats that are needed rather than common human compassion, 70 per cent of teenage suicides in the UK are performed by boys.
Director of this play and artistic director of the National Theatre Rufus Norris has spoken since the Brexit vote of the responsibility of the liberal elites to revitalise their dream of social engineering and keep preaching from their cultural pulpits. Earlier this year, the Guardian quoted him as saying 'the answer to "that fucking liar in America"… is for those in the liberal elite "to sharpen our teeth"'. This play, with its toothless assault on the false consciousness of the errant and benighted masses, is part of that project. But liberal elites should really get their own house in order, pull the plank out of their own eye and take a long hard look at their own bankrupt precepts before laying such worthy indulgences as this play before us.
Patrick Marmion is a playwright, journalist and associate lecturer at the University of Kent. He is currently adapting Will Self's Great Apes for the stage.
Mosquitoes is at the Dorfman, National Theatre, until 28 September.
To enquire about republishing spiked's content, a right to reply or to request a correction, please contact the managing editor, Viv Regan.