Chlorinated chicken scare: where's the meat?
The finer points of food processing have become a Brexit battleground.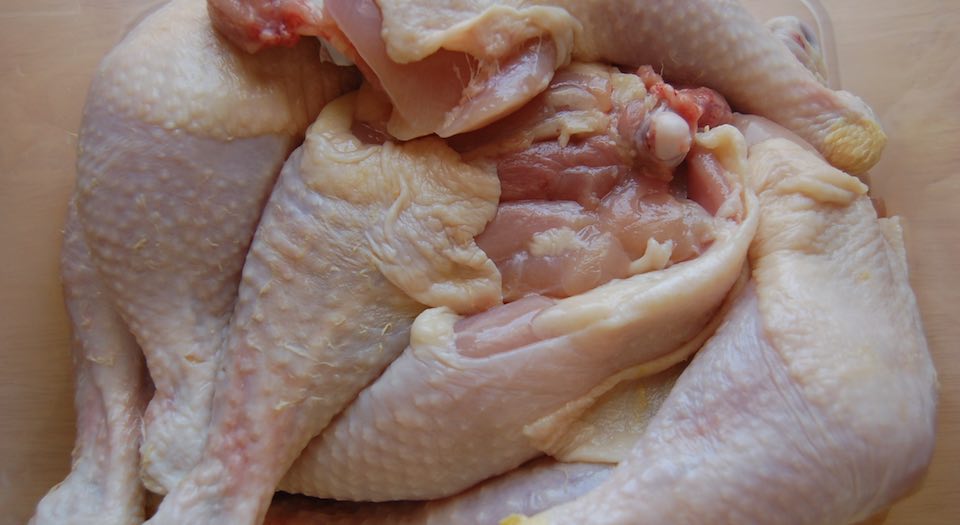 In the past week or so, the media seem to have become obsessed with how Americans produce chicken meat. With Brexit on the horizon, and the need for some morale-boosting trade deals to show the UK can thrive outside the EU, all the talk has been about cutting a deal with the US – and what the UK government might have to agree to in order to get an agreement.
Enter 'chlorinated chicken'. In the EU, chicken can only be washed in water during processing. To ensure bug-free chicken, therefore, requires high standards throughout the production process, 'from farm to fork'. In the US, chicken gets a quick shower or bath in water with an added dose of chlorine. But this concentration of chlorine is measured in parts per million, so effective is chlorine at killing bugs.
Is US chicken any more dangerous than European chicken? I seriously doubt the vast majority of British tourists to the US have given it a second thought. And according to recent figures compiled by the Adam Smith Institute, using World Health Organisation data, if anything there is a slightly lower risk from salmonella poisoning in the US than in the EU. Are these chlorine washes themselves dangerous in any way? Not according to the EU food watchdog, the European Food Standards Agency, which concluded in 2005 that it 'does not present any risk to public health'. The only proviso, quite reasonably, is that 'the use of antimicrobial solutions does not replace the need for good hygienic practices during processing of poultry carcasses, particularly during handling'. In 2013, the European Commission put forward a proposal to relax the ban on US poultry, but the plan was voted down by 26 EU member states (the UK abstained). We get more chlorine from our drinking water, where it is also used to keep bugs at bay. If chlorine baths were dangerous, we would all have to stop swimming in public pools.
In other words, US production methods seem to be as safe as EU production methods. But that hasn't stopped politicians from sticking their beaks in. Former Lib Dem leader Nick Clegg declared: 'It's bleached – bloody horrible stuff – which is not allowed in the EU, the EU has decided, through various laws. You tell me, but I suspect the good shoppers of Waitrose and Sainsbury's and others might be a little bit shocked if, suddenly, they are having to eat this slightly white, chlorine-washed American chicken flesh.' The environment secretary, Michael Gove, has already ruled out accepting US chlorinated chicken. Determining your trade policy according to the famously fussy eating habits of Waitrose customers is rather odd, to say the least.
This overheated debate has nothing to do with food safety at all. In reality, it's entirely political. If a trade agreement can be done with the US, it undermines the claim that the UK will be an economically enfeebled outcast after Brexit. So Remainers have taken to squawking about how terrible it would be to have to accept US standards as part of any such deal – in the hope of making an agreement impossible.
Thus, 'chlorinated chicken' has become a watchword for favouring profit over safety, despite any evidence to back this up. In effect, it's an enormous insult to the US authorities, suggesting that they are happy for their own consumers to eat dangerous food, while the holier-than-thou EU is the great guardian of our health. It's a revealing example of the underlying anti-Americanism of EU supporters, not a practical assessment of risk. It also shows the limits of so-called 'evidence-based policy'. Evidence, it seems, can be quietly sidelined in the interests of politics. And, given that US chicken is considerably cheaper than chicken produced in the UK, it's a handy bit of protectionism, too, at the expense of our ability to choose for ourselves.
A rational debate would make a cool assessment of the actual pros and cons of different methods of producing chicken and decide if there are meaningful differences that we should be concerned about. But this is a desperate attempt by Remainers to force us into staying in the EU. They should be told to cluck off.
Rob Lyons is a spiked columnist. Follow him on Twitter: @Robspiked
Picture by: snowpea&bokchoi, published under a creative commons license.
To enquire about republishing spiked's content, a right to reply or to request a correction, please contact the managing editor, Viv Regan.