Down with this casual-sex tax
Boots' climbdown on the morning-after pill is a good start.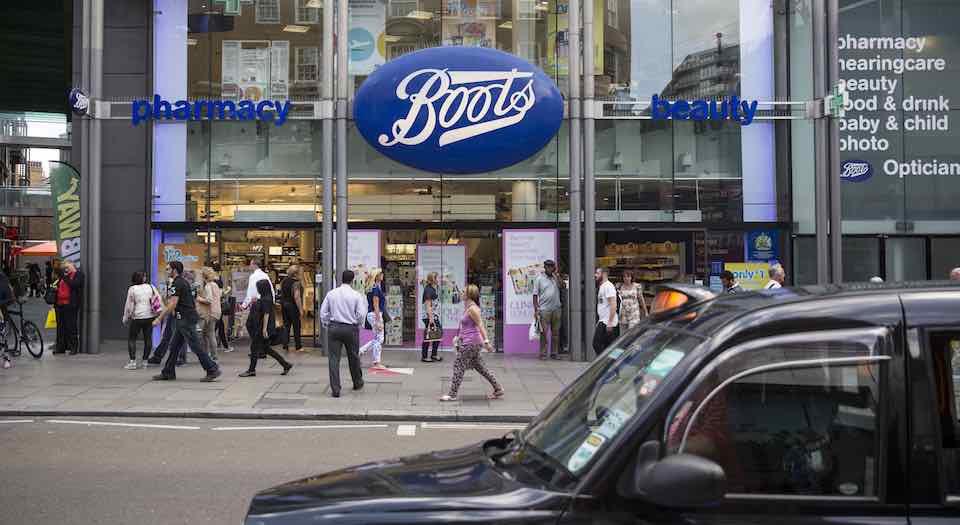 UK pharmacy chain Boots found itself in hot water over the weekend, after it refused to lower the price of emergency contraception. In a statement explaining its reasons, Boots said it did not want to be 'accused of incentivising inappropriate use'. This was met with outrage, from MPs, campaign groups and many women. Following several petitions and demands from politicians, Boots apologised, stating: 'We are committed to looking at the sourcing of less expensive [emergency hormonal contraception] medicines.'
The Levonelle emergency contraceptive, more commonly known as the morning-after pill (MAP), currently costs £28.25 at Boots – more than double what it costs at Superdrug, and five times what it costs in French pharmacies. There is nothing especially costly about the production of MAP. In fact, as the British Pregnancy Advisory Service (bpas) points out, emergency contraception was initially set at an artificially high price to deter women in the UK from buying it (and thus, from having unprotected sex). This overpricing of MAP is founded on a deep mistrust of women.
But it's important to note that Boots is not unique in holding such an infantilising view of women. Boots may decide the pricing of MAP in its stores, but rules on how it is dispensed are given by the government's Department of Health. Even pharmacies which provide a cheaper version of MAP (like Superdrug and Tesco) require women to sit through a mandatory (but medically unnecessary) consultation with a member of staff before they are allowed the buy the drug. This mistrust of women informs much of the regulation of women's access to reproductive services. Current UK law insists that women convince two different doctors of their need for an abortion (on the grounds that a pregnancy would cause mental or physical ill-health) before they are allowed to terminate an unwanted pregnancy.
In reading the responses to Boots' statement, it became clear that what was more objectionable than the cost of MAP was the idea that women can't be trusted to take responsibility for their actions. Critics of freely accessible emergency contraception fear that women will put themselves at risk. This is a casual-sex tax – a means to punish women who don't use protection.
The truth is that MAP is completely safe (far safer than paracetamol, which can be bought for 49p in Boots, no questions asked), but it is also a hassle. The progesterone in MAP induces early menstruation, and while the side effects are extremely minimal, it isn't exactly convenient. While there is nothing medically wrong with doing it, taking MAP regularly isn't a desirable option for most women. Furthermore, it is no more reliable than regular contraception. Those who argue that making MAP more accessible would encourage women to become lax about protected sex shows how out of touch they are with reality.
But the Boots story also highlights the tendency of feminists not to stand up for women's freedom, but to talk up women's vulnerability. Feminists rallied together in outrage against Boots, but in other areas of women's lives, their defence of freedom and autonomy falls short. What about the recent calls to ban adverts with gender stereotypes, in order to protect women from 'harm'? What about the call for mandatory consent classes at universities, because women need to be guided through sex? These feminist campaigners also infantilise women and suggest we can't be trusted.
Public opinion is changing in relation to women's bodily autonomy – more and more people support the idea that the state should have no say in a woman's private healthcare choices. It's time to channel this energy against other challenges to women's liberation. Feminists need to realise that it is odd, to say the least, to argue for freedom from the state in relation to women's bodies while supporting state intervention into our choices and private lives in other areas. And they need to realise that it's impossible to expand women's freedom unless you back the idea that women are strong, capable and powerful agents of their own destiny.
Women are all these things, and the demand for cheap and fair access to emergency contraception proves it.
Ella Whelan is assistant editor at spiked. Follow her on Twitter: @Ella_M_Whelan
Picture by: Getty Images.
To enquire about republishing spiked's content, a right to reply or to request a correction, please contact the managing editor, Viv Regan.