Germany has declared war on internet freedom
Watch what you say online, or the police will come knocking.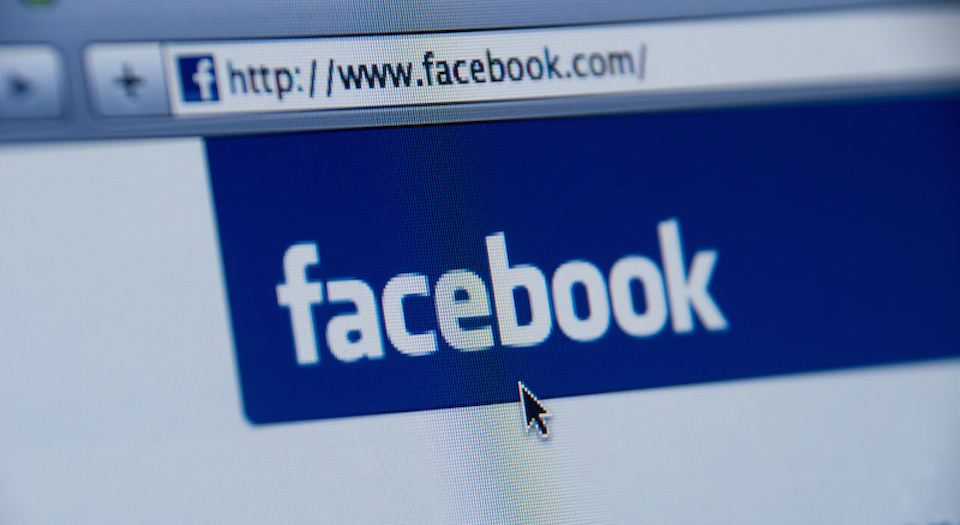 On 13 June, German police raided the homes of 60 people accused of posting hateful comments on social media. The raids, taking place in 14 federal states, were part of 'a day of action against hate speech', as the Justice Ministry described it. The first day of action took place in July last year, when the homes of 36 people were searched. This year's raids were mainly focused on people accused of expressing right-wing prejudice, but they also reportedly included two cases of 'left-wing' incitement and one of sexual harassment. 
These days of action are only the latest German clampdowns on speech deemed unpleasant or potentially dangerous. 'Our constitutional democracy cannot tolerate such agitation', said the interior minister of Saxony, Markus Ulbig. The justice minister, Heiko Maas, who has been at the forefront of the debate about hate speech, says hateful commentary poses a grave threat to Germany's political culture. 
Germany's law against 'incitement of the people' ('Volksverhetzung') provides the legal basis for the raids. It criminalises speech that could incite hatred against a national, racial, religious or ethnic minority. This law was originally devised to tackle neo-fascists, but its use has peaked since the beginning of the refugee crisis in 2015. In February it was revealed that between 2013 and 2016 there had been a fivefold increase in criminal proceedings under the law in Saxony. There were proceedings against 812 people. In Mecklenburg-West Pomerania, the number of proceedings increased from 46 in 2014 to 111 in 2015, and 140 in 2016.  
Some prominent people have been convicted for hate speech, including Lutz Bachmann, head of the anti-immigrant Pegida movement. He was fined 9,600 Euros for calling immigrants filth and scum. Many ordinary people have been convicted, too. A 62-year-old shop assistant from Berlin was convicted for passing on a Facebook post against refugees. The post consisted of a fictitious conversation, in which the question 'Do you have anything against immigrants?' is answered with: 'Yes, a gun and hand grenades.' Rejecting as 'implausible' the woman's claim that she found the post funny, the court imposed on her a fine of 1,350 Euros.
A 27-year-old farmer was luckier. He was arrested for his social-media postings about the ritual slaughter of animals. ('Whoever lets animals bleed to death is a pig.') But he was acquitted. The court accepted his line of defence that his rants were not directed against all refugees, only those involved in ritual slaughter. 
Why has the crackdown on 'hate speech' intensified to such an extent there are now raids? The government's superficial answer is that it's because of the rise of social media. Social media has lowered people's inhibitions when it comes to forbidden speech, the line goes, and this speech could influence millions. The same reasoning has been used to justify a new social-media law, which the Justice Ministry is likely to implement in the next few weeks. The aim of the law is to ensure that incitement law can be applied even more effectively online, including by making social-media networks delete criminal content within 24 hours or risk a fine of 50million Euros.
It is true that, due to its openness, social media has become an arena in which some people express frustration and anger and sometimes backward views. But the idea that social media is the cause of these views speaks to officialdom's unwillingness to face up to reality. The true cause is the shrinking of the spheres of debate elsewhere, and the inability of German politics to include divergent views on major issues.
It is important to note that Germany is more tolerant than it has ever been, as demonstrated by public discussion on issues such as homosexuality and immigration. Most of what has been termed 'hate speech' has taken place on the fringes of society. More insightful observers have compared Facebook and Twitter to old corner pubs, where people once met to rant against government policies. The problem today is that the things people might once have said in a pub, and which would have found expression in party politics itself, have become more and more unsayable, particularly within the political sphere. There are too few other areas in which political discontent or disagreement can be expressed, forcing people to the fringe if they want to speak their mind. The supposed increase of hate on the net is the result of too little open debate, not too much. 
In the not so distant past, established politics was capable of containing a number of opinions on controversial topics such as immigration. Those worried that Germany was too liberal on immigration voted for the conservatives, others settled on the Social Democrats. The party-political spectrum included prominent figures who said things which would now be considered 'radical' and even 'hateful'. The campaigning in the run-up to September's national elections shows how shrivelled the space for political debate has become. Serious, heated issues are largely off the agenda and the topic almost everyone is embracing is 'marriage for all'. Merkel adopted the gay-marriage cause after the Social Democrats, the Liberal Party and the Greens all made it a policy priority. The parties are engaged in a bitter fight for the 'middle ground', and this means people's feeling of alienation from politics and issues of substance is bound to rise. There is speculation that the government is clamping down hard on social media because it fears hate speech might affect the election – the risk of controversial debate is to be avoided at all costs, it seems.
It is the inability of party politics to embrace discontentment and channel strong opinion that really motors the expression of certain ideas elsewhere. The branding of those thoughts as hateful and criminal, and the punishment of them in raids and court cases, will diminish debate further and make the problem worse. What is needed now is a full and consistent defence of freedom of speech: no one should ever be punished for what they say.
Sabine Beppler-Spahl is spiked's Germany correspondent. She is head of the board of the liberal think-tank Freiblickinstitut e.V., which has published the Freedom Manifesto. She is also the organiser of the Berlin Salon.
To enquire about republishing spiked's content, a right to reply or to request a correction, please contact the managing editor, Viv Regan.