Don't play with fire
The evacuation of tower blocks is a foolish, fearful policy.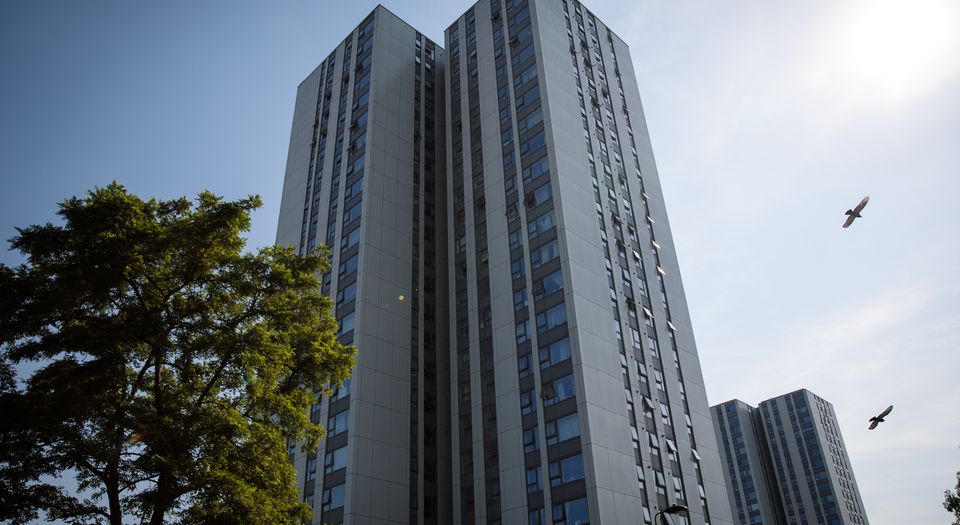 Throughout human history, communities have had to deal with disasters and tragedies. The terrible fire that took so many lives at Grenfell Tower in Kensington inevitably forces our society to look in the mirror and ask questions about its values and approach to life. After tragedies on this scale, communities are directly tested; their strength and capacity for resilience are put on trial. And history shows us that how we respond to disasters like this is key. Indeed, the impact such disasters have on society is, in the long term, determined more by our response than by the horror itself.
This is the hour when strong leadership is called for; it is a moment when people need solidarity, direction and vision. Unfortunately, leadership is in short supply in contemporary Britain. To see just how lacking it is, look at the panicked evacuation of tower blocks in recent days. The hasty removal of residents from tower blocks in Camden in London, in order to allow 'urgent fire works' to take place, is a textbook example of political irresponsibility motivated by the desire to be seen to be doing something.
Local officials acted as if every person in these tower blocks faced imminent danger, as if their lives were at threat. But this bears no relationship to the real situation faced by these residents. No doubt these tower blocks, like many others, require urgent remedial work to make them safe from the risk of fire. But the recognition of the need for improvements should not have led to the demand that the buildings be evacuated. That decision was driven less by fear of an imminent outbreak of fires in Camden, than by fear of being criticised for inaction.
It is difficult to avoid the conclusion that the decision to evacuate was political, rather than being based on a technical assessment of the risks facing residents. The fear of exposure to criticism and public humiliation encourages officials to adopt what appears, on the surface, to be a 'safety first' approach. However, this is really the politics of 'covering my ass', and it rarely helps communities feel safe and secure. On the contrary, by failing to take into account the uncertainty and confusion that the residents would feel after being suddenly evacuated, without warning, at 8.30 in the evening, the authors of this policy contributed to a sense of insecurity, and even helplessness.
Even worse, through warning residents that if they refused to evacuate then they would face any impending dangers at their own risk, Camden officials engaged in an alarming act of scaremongering.
Inevitably, the forced evacuation created an atmosphere of panic and deep concern. Residents didn't know where they would stay, or when they could return home. The news coverage showing an elderly lady outside her block, looking pained and distressed, captured the dangers of this pointless exercise in political back-covering. She is 72, suffers from emphysema, and had no idea where to go. She described herself as 'absolutely stressed' and said she spent the entire first evening after the evacuation 'sitting in a chair' in a local hall. The unnecessary suffering of the tower-block residents is a reminder of how bureaucratic overreaction and mismanagement often do far more harm than good. In the name of enforcing safety, people's lives have been made more insecure.
What we needed after the Grenfell fire was brave leadership and a commitment to addressing the long-term needs of the residents of tower blocks. Yes, urgent fire works should be carried out immediately, but that can be done without forcing people to leave their homes – or at least without making them leave their homes suddenly, with no serious attendance to their welfare.
It is understandable that in the aftermath of the Grenfell catastrophe, people will feel concerned about the risk posed by fire to their family and homes. There will be considerable pressure on public officials and institutions to take steps to protect communities from the threat of fire, and society should be prepared to devote all resources necessary to this end. But at the same time, politicians must avoid making pointless gestures and adopting poorly thought-out actions like that in Camden. Such actions have the perverse consequence of diminishing our sense of wellbeing. A warning to officials: don't play with fire – and don't politicise its threat.
Frank Furedi is a sociologist and commentator. His latest book, What's Happened To The University?: A Sociological Exploration of its Infantilisation, is published by Routledge. (Buy this book from Amazon(UK).)
Picture by: Getty Images.
To enquire about republishing spiked's content, a right to reply or to request a correction, please contact the managing editor, Viv Regan.